When the subject matter of tattoo is been raised anywhere, most people tend to have different views, ideology and perception about it as some people believe that it is evil, ungodly and sinful.
Those who are coming from the religious angle will quote for you the Bible verse that kicks against having tattoo on the skin.
Tattoos as matter of fact is strange in the African or Nigerian setting as it is only copied from the westerners, any man that is seen having tattoo on his skin in Nigeria is often looked at as either a bad person or probably belongs to a member of an occultic group.
But however the case maybe, everyone is entitled to his/her opinion.
Yesterday, a Facebook user by name Ademola Olawuyi posted on a group known as "Akpos the joker" a photo of a woman with multiple tattoos on her skin with the caption "Dad, mum, meet my wife to be, reply as a Nigerian parent: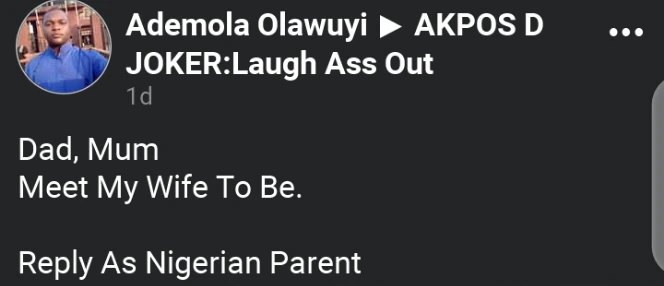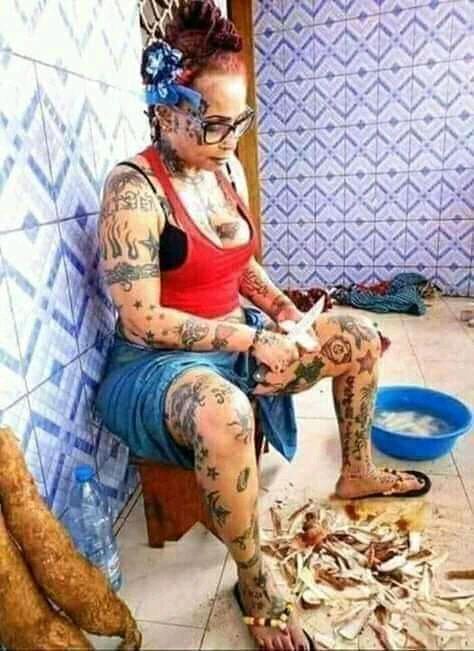 The thing is that, a man who has tattoo on his skin is considered a bad person, not to talk of a woman who will come to live under a man.
As a man can you marry a woman who has multiple tattoos like this on her skin? Assuming you don't have a problem with a women like this, can you boldly take her to your parents and introduce her as your wife to be?
Before you drop your comment, take a look at some comments made by other Facebook users in response to the question asked by Ademola Olawuyi: 132×2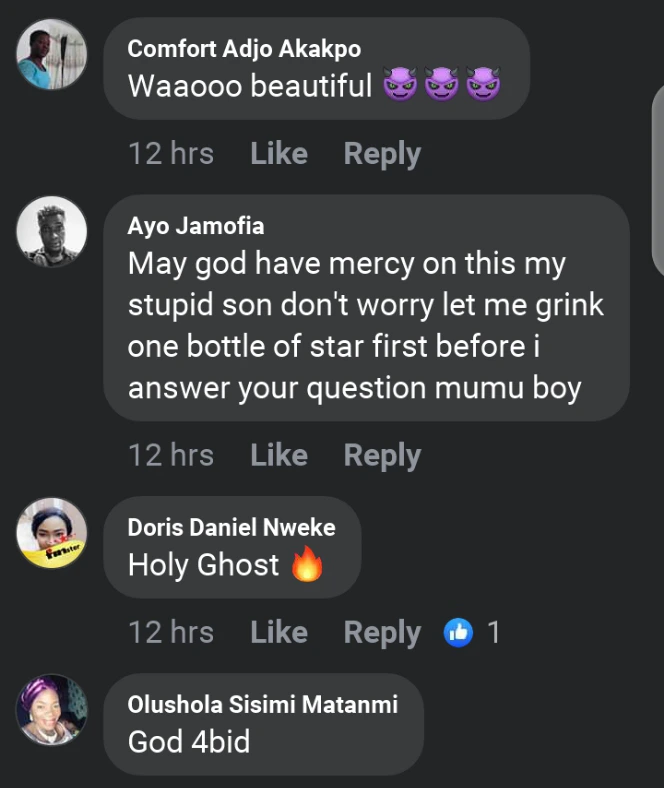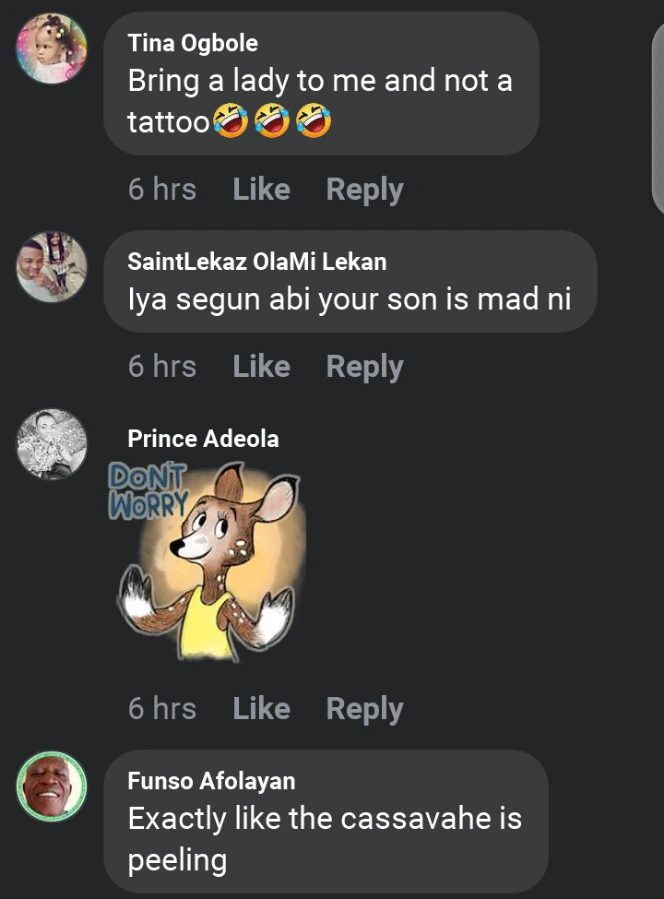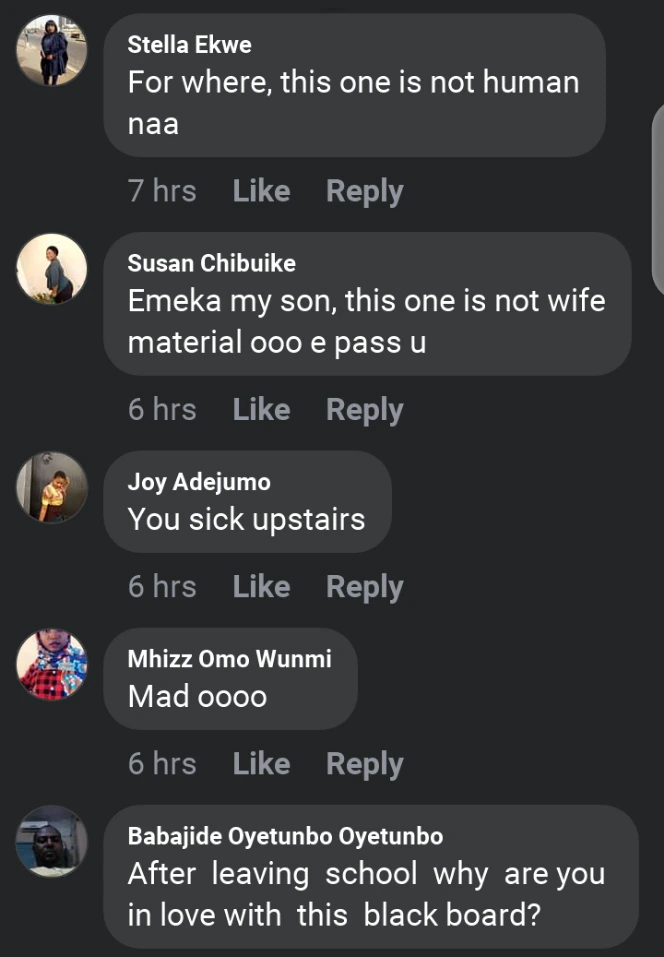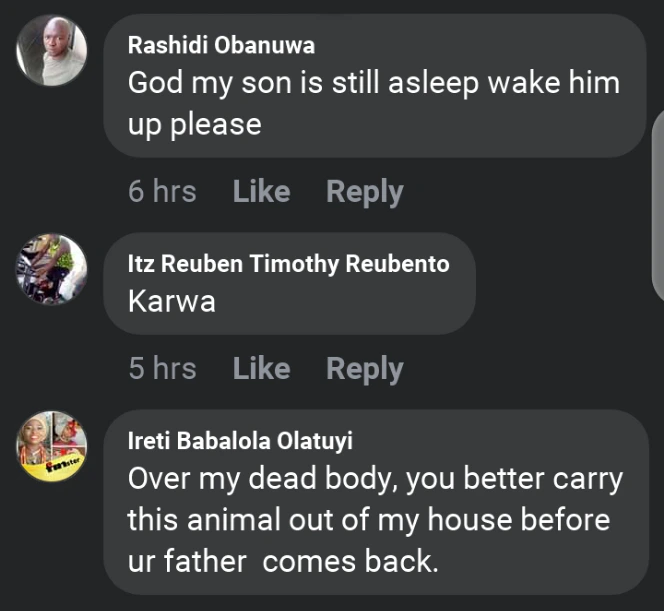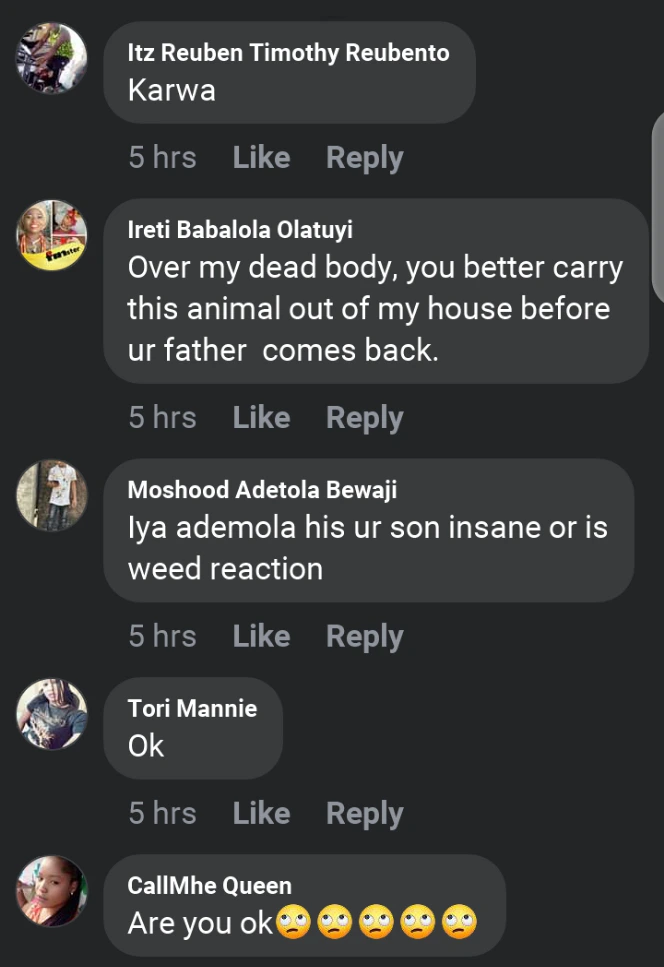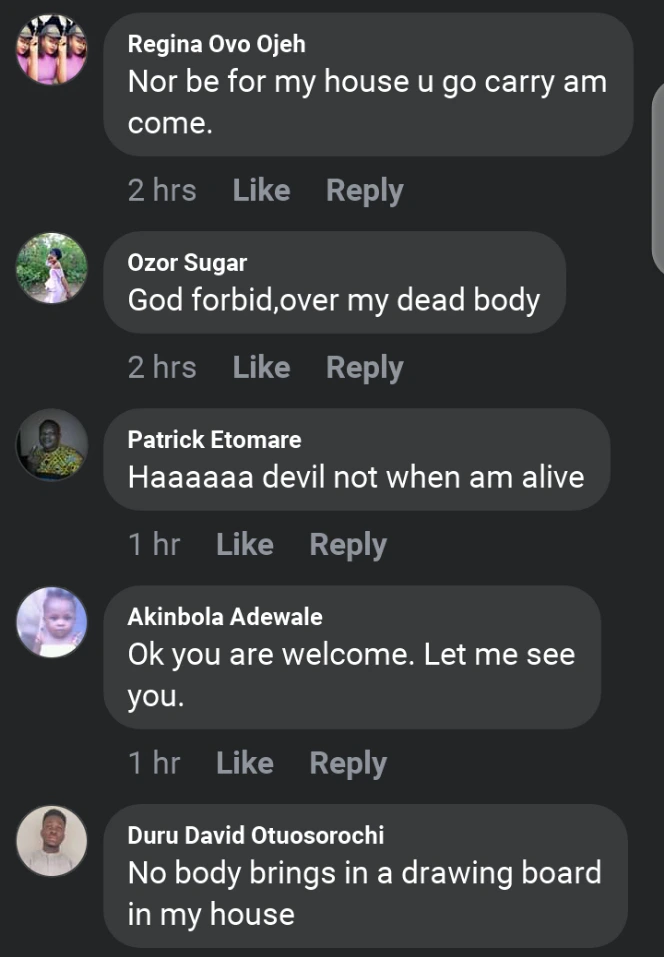 From the responses you see above, it is so glaring that most Nigerian parents will not blink to accept a woman like this to be their daughter-in-law.
What are your thoughts on this? Please drop your comments below, click on the like button if you find it interesting and don't forget to share this post with someone to hear what their views are on the matter.