we presents the biography of the a controversial Nigerian prophet, Prophet Odumeje.Our Prophet Odumeje biography brings you the full account of his rise to fame, early life, relationship life, personal life and other little-known facts about him.
Yes, everyone knows of his nickname "indaboski Bahose". However, only a few consider Prophet Odumeje's biography which is quite interesting. Now, without further ado, let's begin
Early Life and Family Background
Prophet Odumeje whose real name Chukwuemeka Ohanaemere was born on the 9th day of September to Mr and Mrs Pius Ohanaemere of Orsu Ihete Ukwa in Orlu Local Government Area of Imo State. Prophet Odumejeje is the 3rd child in the family of six children.
Growing up, he loved music and football so passionately that he aspired to be either a musical or football legend.
Education
For his education, he attended Providence Secondary School after his nursery and primary education at Nweje. He wished to further his educational career but couldn't as a result of financial difficulty being faced by his mother who was a mere petty trader at Upper Iweka Lagos park.
Chukwuemeka Ohanaemere resorted to leather business, where he served as an apprentice.
The Vision
While struggling to survive, his kind and loving mother had a vision of her son becoming a great prophet of the Almighty God, a course she relentlessly backed up with prayers and fasting, for the divine arrest of her son.
Motherly Advise
Chukwuemeka Ohanaemere sees his mum as the only person on earth who is
worth as much as becoming the most powerful prophet in the world.  As a
kid, he leaned on his mother's Bible teaching  even more than his sunday school teachers. He would not have become a Prophet without her who infected  him,  with the love for the Gospel.
Early Begining
Things changed for Chukwuemeka Ohanaemere at the age of nineteen (19).
In the year 2000, he quit his business, which he had been doing with evangelism and launched out into full ministerial work. At that period, it was not easy for him at all, especially financially, but his mother spent her widow's mite to see that her one time dream about her son came true.
Rise to Fame
Prophet Odumeje is the president and founder of Mountain of Fire and Holy Ghost Intervention Ministry in Fegge Onitsha, Anambra state.
It's customary to see clergymen lay hands on foreheads and slightly nudge their subjects to fall under the supernatural influence in a bid to put out their afflictions. However  since he started his church, clips have shown Odumeje picking up churchgoers from the audience and dramatically smashing them into plastic chairs.
Не is also famous for having lots of money sprayed in his church and doing the 'zanku' dance, a popular Afropop move typical of Zlatan Ibile.
A lot of popular Nollywood actors and actresses are staunch members of Prophet Odumejeje's church. The rest as they say is now history.
Relationship Life
Behind every great man, there's a great woman, or so the saying goes. And behind the famous Prophet Odumeje, there is a glamorous girlfriend who later turned into to a wife.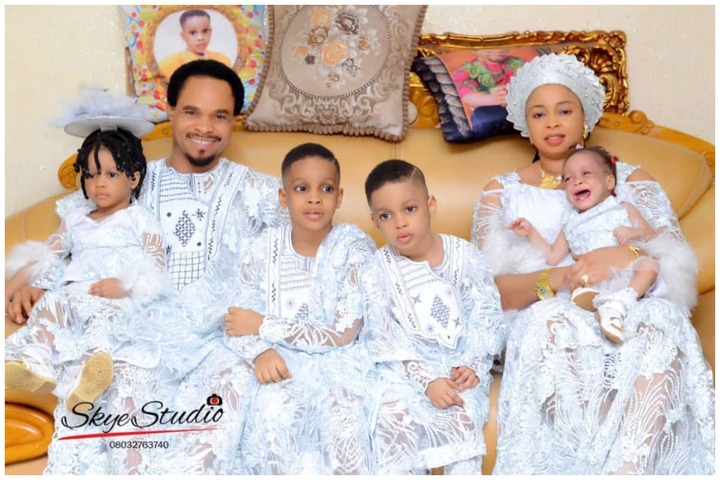 He is married to  Uju Ohanaemere and their marriage is blessed  with 4 children – 2 very handsome sons and 2 very beautiful daughters.
Read what Prophet Chukwuemeka Ohanemere Odumejeje said about his wife and children on his Instagram page where he shared their beautiful pictures:
ABOUT HIS WIFE:
Her Smile always melt my heart and it kept me going.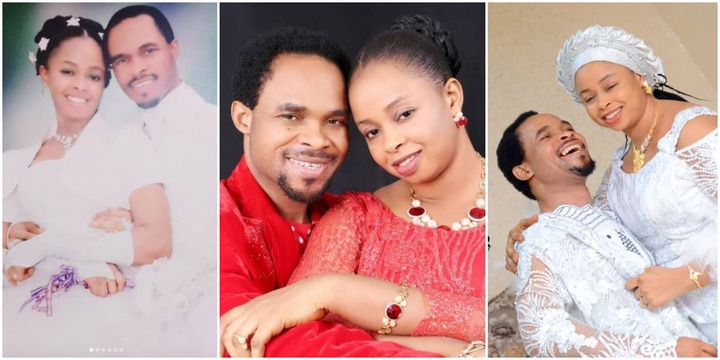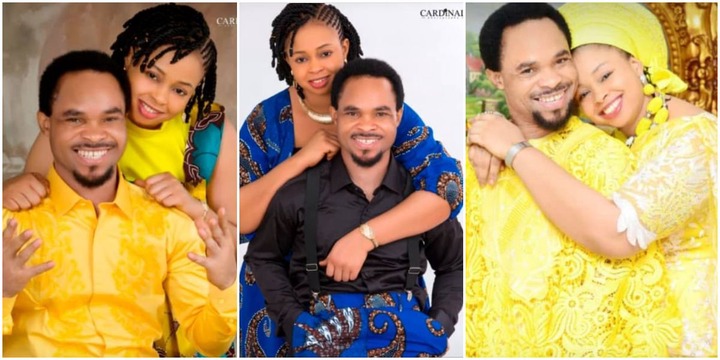 ABOUT HIS FIRST SON DAVID OHANEMERE:
"Happy birthday KING DAVID my Replica, my first son the "YOUNG LION".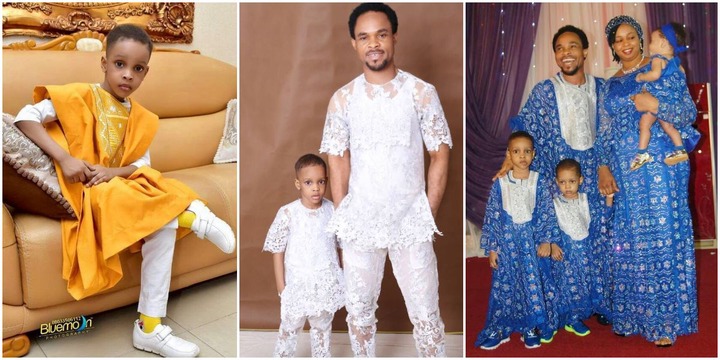 I pray that you will continue to grow in God's wisdom, knowledge and understanding..May you live long and be a Blessing to your generation."
TO HIS SECOND SON DANIEL OHANEMERE:
"Happy birthday to my second son MAJESTY DANIEL.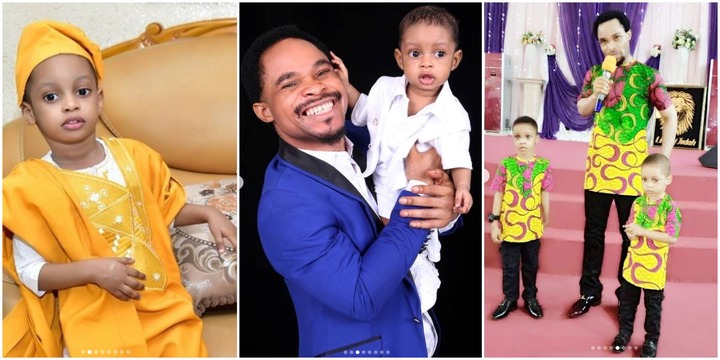 Your better days are still ahead of you. I speak greatness into your future son. Grow up and rule your world, become a blessings to your generation..live long and grow in God's wisdom and knowledge."
Prophet Chukwuemeka Ohanemere Odumejeje last daughter's name is Diamond Chimdiuto Ohanaemere. Beautiful family.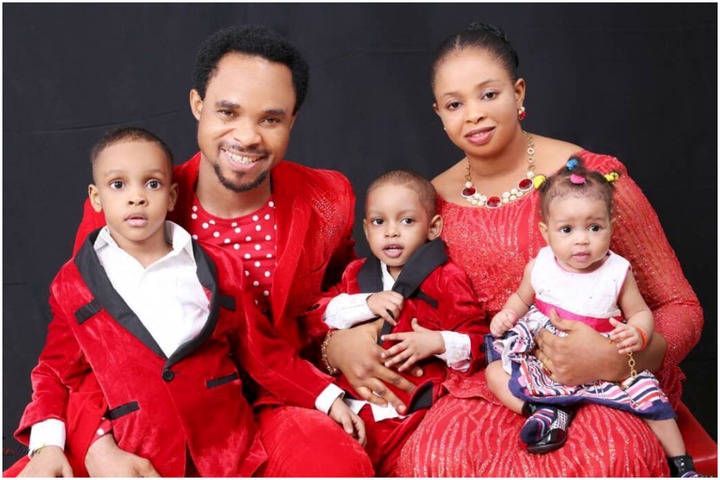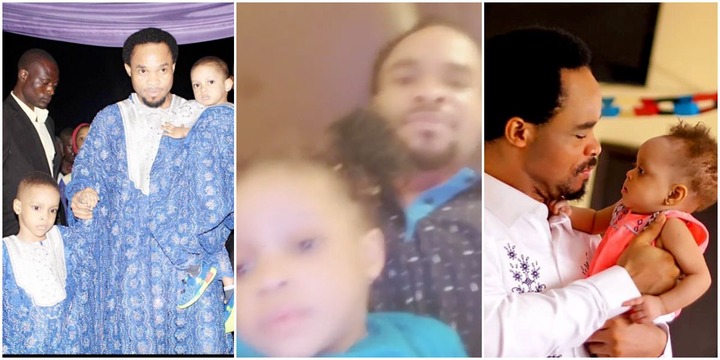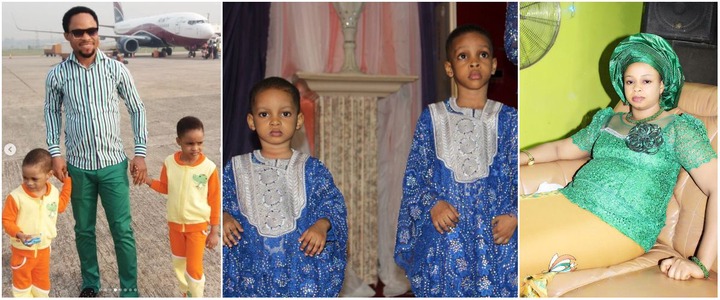 Networth
Prophet has an estimated net worth of N300 million at the time of writing.
Prophet Odumeje biography – Source of Power
There were reports that Odumeje's wife is the daughter of Eddie Nawgu, and as such the source of his power.
Eddy Nawgu was a Nigerian self-proclaimed prophet of God and occult practitioner, who was popular in Igbo land.
However, Veteran actress, Rita Edochie cleared the air in a post on her Instagram page, stating that Prophet Odumeje's strength comes from God and not his wife as claimed. She added that his wife is also not the daughter of Nawgu.
Her post read:
 "Odumeje's source of strength is from God almighty.
"UJU OHANEMERE–Odumeje's Wife Is not related to Eddy Nawgu (the occult practitioner) or Eddy Nawgu's Wife.
"Brief HISTORY of Odumeje's wife; She was born in the family of Rufus M.Ogbatuo in Obinikpa village in Ideato South L.G.A of Imo state.
"RUFUS M.OGBATUO married two wives with 11 children(6 boys and 5 girls). The mother of Odumeje's wife was the first wife and her name is Rose E.Ogbatuo.
"No member of her family is related to EDDY NAWGU or EDDY NAWGU'S Wife in any manner whatsoever. Please, any information to the contrary is deliberately concocted by mischief makers for selfish and mysterious purposes. Any such information should be disregarded."
Indaboski and other nicknames
Unlike what is seen among many other pastors and religious institutions, Odumeje has earned himself names that have often accrued to his sudden self-venerative speeches during both sermons and social settings that had required his presence, to the amusement of many Nigerians.
He has severally been spotted dubbing himself a slew of rather verbose names and titles, the meanings of most of which remain unknown to his audience. These include 'Indaboski Pahose', 'the lion himself', 'the fight', 'the liquid metal', 'Lebadu', 'Seplae', 'fireman', and 'ladical plophet'.
The Spiritual Battle That Never Came To Pass
On the 9th of May 2020 Prophet Odumeje was challenged to a spiritual battle by Arondizuogu native doctor identified as Omor Perry.
Arondizuogu native doctor, who is the son of late Pericoma, a strong medicine man, challenged Prophet Odumeje to a spiritual battle over a statement, he made about the late strong native doctor Pericoma and the people of Arondizuogu.
The popular native doctor and the son of late Pericoma made the declaration in a video which surfaced online, telling the General Overseer of Holy Ghost Mountain Ministry to choose a date for both of them to engage in a spiritual battle.
Personal Life
What makes Prophet Odumeje tick? Sit back as we bring you makings of his personality in order to help you get a clear picture for him. To begin with,  Prophet Odumeje is a blend of Virgo  Zodiac traits.
He is highly supportive and down to earth.He can adapt to any situation and very sincere.
Untold Facts
To wrap up our Prophet Odumeje biography, here are lesser-known facts that are hardly included in his biography.
Do you know?
He has allegedly 'resurrected' a dead woman in his Church.
Odumeje is a graduate of Prudence Comprehensive Commercial College in the Department of Optometry He loved soccer, so much so that he had thought about playing soccer as a child.
His favorite football player is Ronaldinho and Jay-Jay Okocha
He gave out N4 million to victims of Ochanja market  fire accident
Odumeje has a Doctorate degree from the University of Gregory in Utah, conferred on him by the state for his humanitarian work.