In football, players are classified according to their personality traits. There are stubborn players, aggressive player, and humble players. There used to be a lot more, but as time has passed, so has the attitude of humility in professional sports, especially football. To boost their contracts and earning potentials, players now feel compelled to "sell" themselves.
There were a lot of outstanding modest players, but if I were to make a list, it would look like this. For their exceptional behavior, these footballers have received praise and admiration from fans all across the world.
10. Juan Mata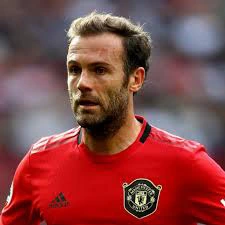 When you hear the word modest, you immediately think of a group of footballers from this generation. Juan Mata of Manchester United has to be one of them. In nature, the Spaniard has always been calm and cool. Mata is well-liked and admired by his teammates, coaches, and fans alike. He is a favorite among the players because of his mild and friendly demeanor. Mata has a variety of hobbies outside of football. He holds two bachelor's degrees in sports science and marketing and is a well-educated scholar. He appreciates his modest existence, and after his playing career, we may see him in the coaching field.
9. Son Heung-min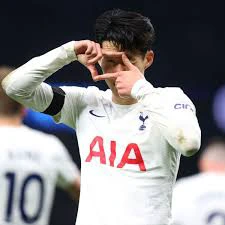 Son Heung-min is a top footballer and also comes across as a top man. Tottenham's South Korean forward is always smiling, plays with enthusiasm and energy, and enjoys a laugh and a joke in front of the camera away from the pitch. His emotional reaction after seeing Andre Gomes's injury recently only endeared him further to football fans.
8. David Silva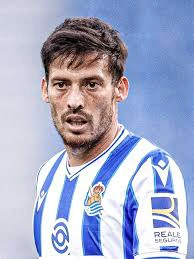 David Silva, a midfielder for Manchester City, is unquestionably the one guy that makes the team click. When he was in his early 20s, he was already a prized property at Valencia, and after moving to Manchester's blue half in 2010, he made the step up to top level. Silva is well-known for his versatility, as he can play in any position towards the last third of the pitch and is a master of the final ball. Silva was a key player of Spain's all-conquering team between 2008 and 2012, and his ability has never been questioned.
7. Paul Scholes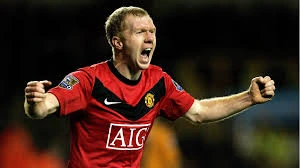 Apart from his spectacular passes and lethal right boot, what do you know about Paul Scholes? We fans know very little about Paul Scholes' life outside of football, which is why we believe he is one of the most humble footballers ever. Scholes was suspended from the Champions League final in 1999, and when Manchester United won the suspenseful match, he refused to even step on onto the field to celebrate! He despised press conferences and media attention as a player.
6. Ronaldinho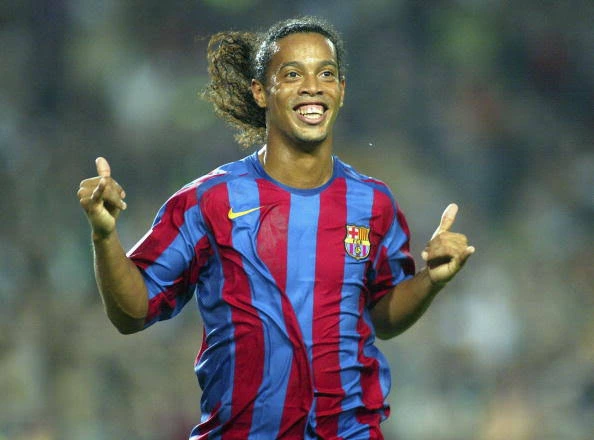 There are many various sorts of humility, as this talented Brazilian exhibited. He knew he had the talent and the tricks to defeat his opponent, but he did so with a smile on his face. He'd jokingly laugh off stupid mistakes and provide colleagues with his pearly whites when they couldn't find his feet. He supplied fans with unending amusement, and he's a guy we'll miss watching.
5. Mesut Ozil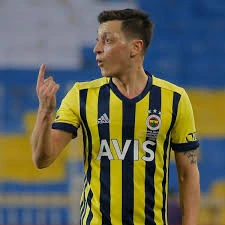 He's one of the few players in the league with no red cards (except for the injustice in the villa incident). Very quiet player with a strong religious conviction. Ozil is not only humble, he is also generous.
4. Ryan Giggs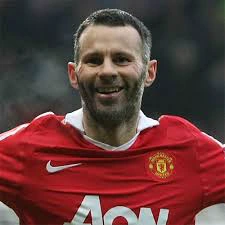 Yes, he's made news for personal matters, but Ryan Giggs is another player who has always handled business on the pitch without divulging too much about his personal life. He never bought into the idea that he was one of the best left-wingers in the world, but if he had, Fergie would have been there to help him.
3. Adres Iniesta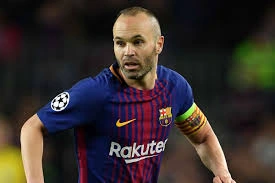 'The Spanish midfield maestro is one of this generation's most inventive players.' Iniesta's achievements were not restricted to the pitch; he was a great gentleman, and even his opponents admired the deft midfielder. Throughout the years, the Spanish legend has demonstrated his humility on countless occasions. The most noteworthy came when he scored the game-winning goal in the 2010 FIFA World Cup final. Iniesta pulled away his shirt in joy, revealing a vest with the words "Dani Jarque — Always with us" embroidered on it. Jarque was a former captain of Espanyol who died in the summer of 2009 from heart failure. Iniesta's world was destroyed by the occurrence, as he couldn't face the grief of losing a close friend. As a result, he dedicated Jarque's World Cup-winning goal to him. For football fans all across the world, it was an emotional occasion.
2. Kaka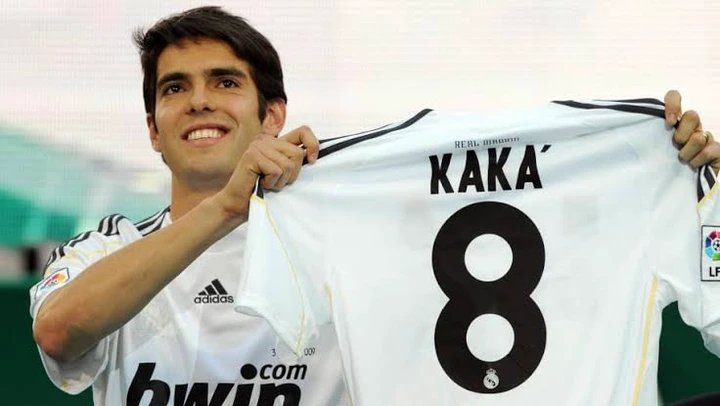 The Brazilian star Ricardo Izecson dos Santos Leite, more widely known as Kaká – is no ordinary footballer. The most humble football player of his time.
1. N'Golo Kante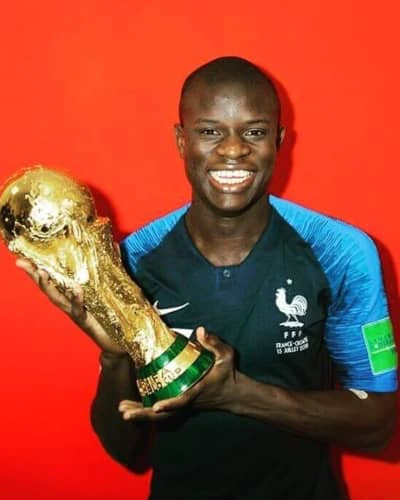 Kante's tales of humility and living a humble life have spread over the globe. The Chelsea midfielder manages a lot of turmoil on the pitch, but he maintains a calm demeanor off it. The down-to-earth Frenchman lives a quiet life away from the glitz and glamour that sportsmen are known for. Kante is always soft-spoken and pleasant, and everyone, including opposing supporters, adores him. He always makes time for the fans, and he has shown his gratitude and support for them on numerous occasions. They were story of him that he attended a Chelsea fan's wedding and consoled an angry Arsenal fan after defeating them on the field. After winning the World Cup for France in 2018, the Frenchman was so bashful and humble that he hesitated to ask his teammates to bring him the trophy.