In the storied history of Professional Wrestling, there have been many men who have left their mark from all walks of life. Men who electrified crowds, shocked the world, created legendary moments and helped to lay the foundation for every wrestler who has come after them. Today, I will talk about 11 Africans to step into the ring. The best of the best who left their mark on the world of pro-wrestling like no others. Athletes who beat legends and became legends. Athletes who have made history. Athletes who not only changed the world inside of the ring, but the world outside of it as well.
#1.Kofi Kingston, Ghana
Kofi Nahaje Sarkodie-Mensah, August 14, 1981, is a Ghanaian-American professional wrestler. Kofi Sarkodie-Mensah was born near the city of Kumasi in the Ashanti region of Ghana. His family immigrated to the United States in 1982 when he was only one year old, and grew up in Boston Massachusetts.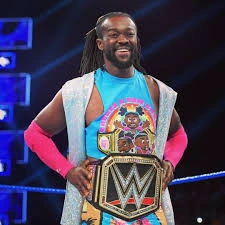 Upon graduating from Boston College, Sarkodie-Mensah initially worked in an office before deciding to train as a professional wrestler. His father, Kwasi, works at the college. He is signed to WWE, where he performs on the Smackdown brand under the ring name Kofi Kingston, where he is a former WWE Champion. He is the first African-born WWE Champion. He is also a four-time WWE Intercontinental Champion, a three-time WWE United States Champion, a eight-time WWE Tag Team Champion (once with Evan Bourne as Air Boom, once with R-Truth) and six times as a member of The New Day and a one time World Tag Team Champion with CM Punk. He is also known for his novel means of circumventing his elimination from Royal Rumble matches.
#2. Justin Gabriel, South Africa
Phillip Paul Lloyd, born March 3, 1981, is a South African professional wrestler. He is best known for his time in WWE , under the ring name Justin Gabriel. He is currently signed to Ring of Honor (ROH) under the ring name PJ Black .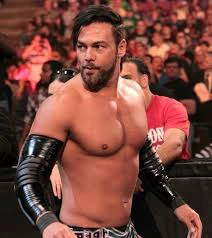 A second-generation wrestler, Lloyd was initially trained by his father. Debuting in 1997 at the age of 16, where he competed in the United Kingdom and South Africa , and was the inaugural winner of the WWP World Cruiserweight Championship in World Wrestling Professionals as PJ Black. In 2008, Lloyd signed a developmental contract with World Wrestling Entertainment, and was assigned to Florida Championship Wrestling (FCW), WWE's developmental territory , where he won the FCW Florida Tag Team Championship, with Kris Logan , and the FCW Florida Heavyweight Championship. In February 2010, he competed in the first season of NXT, finishing third, before being called to the main roster in June 2010 joining The Nexus. He joined The Corre in 2011. Teaming regularly with Heath Slater, the duo won the WWE Tag Team Championship three times in 2010 and 2011, which was the apex of Gabriel's success with WWE. He also won the TNA King of the Mountain Championship during his brief GFW crossover appearances with TNA in 2015.
#3. Adam Rose, South Africa
Raymond John Leppan, born 20 July 1979, is a retired South African professional wrestler who is best known for his time in WWE as Adam Rose.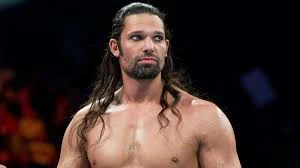 Making his debut on the South African independent circuit in 1995, Leppan signed with WWE in 2010, wrestling in its developmental territory Florida Championship Wrestling (FCW) under the ring name Leo Kruger , where he became a two-time FCW Florida Heavyweight Champion . After FCW folded in 2012, Leppan wrestled in its successor NXT under the name Adam Rose, before moving to WWE's main roster in early 2014. After a series of scandals, Leppan was released by the promotion in April 2016 and wrestled in the international independent circuit until his retirement in June 2019.
#4. Kamala, Uganda
Hailing from the wilds of Uganda, Kamala was one of the most savage and terrifying Superstars sports-entertainment has ever seen. No one — not even his long-time handler, Kim Chee — ever seemed to know what the Ugandan Giant's next move would be, leading to a lot of bad nights for his foes. Behind that savage exterior, however, was the heart of a warrior.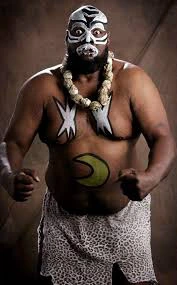 Not much was known about Kamala's life before venturing into sports-entertainment, other than that he was a savage from the wild who apparently worked as a bodyguard for former Ugandan leader Idi Amin. He was never seen without Kim Chee, as he spoke no English — conversing only in loud yelps and grunts — and looked like a true jungle beast. Barefoot and clad only in a loin cloth, face paint, and moons and stars painted on his chest, Kamala came to the ring wearing a ritual African tribal mask and carrying a spear, often slapping his ample belly as well. A disturbing enough sight for opponents, made all the worse when you add in the fact that Kamala was 6-foot-7, 350-pounds-plus of savage beast. In 1982, Kamala first came into sports-entertainment when he was brought into Mid-South and World Class Championship Wrestling by the devious General Skandor Akbar. While there, he terrorized numerous opponents before leaving for WWE in 1984.Under the tutelage of Kim Chee — and later Mr. Fuji — Kamala instantly became one of the most feared and hated Superstars WWE had ever seen. While he was unsuccessful in his quest to win the WWE Championship, the Ugandan Giant took Hulk Hogan to the limit on several occasions. Later, after falling under Fuji's employ, he formed a deadly duo with a former World Tag Team Champion, Sika the Wild Samoan. The savage pair complemented each other well, but they were unable to conquer any gold before Kamala left WWE in 1988. He would return a few years later, this time led by Kim Chee and Harvey Wippleman; the devious Wippleman recruited Kamala for his war with Undertaker, but unfortunately, the Ugandan Giant was unable to eliminate The Phenom. After losing the first-ever Coffin Match to The Deadman at Survivor Series 1992, Kamala became the subject of much abuse and ridicule from his handlers. Enter Reverend Slick. The good "Doctor of Style" tried to stop Wippleman & Kim Chee's abuse, reminding Kamala that he was, in fact, not a jungle savage, but a man. Eventually, his positive message got through, inspiring Kamala to turn against his captors to join the Reverend's camp. Our fans instantly flocked to the big guy, as Slick tried to teach him how to be civilized, but both men left WWE shortly thereafter. Kamala resurfaced in WCW in 1995, this time as part of Kevin Sullivan's Dungeon of Doom, brought in to destroy Hulk Hogan. However, the Ugandan Giant disappeared almost as quickly as he had returned.
#5. Konga, Egypt
WWE star Mohammed Fahim, AKA Konga was brought up in Cairo, he said that as a young boy growing up and in the start of his boxing/wrestling career he aimed to being the Boxing World Champion, and WWE was a mere dream.His path started in 2006 when he was trained by his brother Khaled Konga, Founder of Konga Fitness. Konga won first place in his championships for the years 2007, 2008, 2009, and 2010 in boxing, he also joined the boxing national team and won MMA matches in 2013. In addition to that, he won 1st place in a kickboxing championship in 2014 and won 1st place in the show fitness competition and joined couple of El-fit fitness competition and won 2nd place. He played American Football in the national team Cairo Hell Hounds in 2017 and was nominated to be the rocky of the year for season 2017.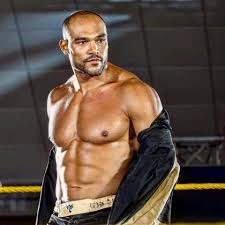 In April 2017, Konga was among 34 athletes representing 18 countries to participate in the WWE's second-ever Dubai tryouts. There, he was trained and tested over a grueling few days by WWE head coach Matt Bloom, also attended by WWE head scout William Regal. "When I was in Dubai, most of the coaches were happy with me. They said I'm good, I'm coach-able, I'm learning fast. They said 'we'll contact you later.'" When asked how he got in touch with WWE and how they discovered his talent he, proudly, said "I sent my CV and my sports achievements and my videos of training and pictures of me boxing and kickboxing, and they sent me back an invitation to do the tryouts in Dubai." The first fighter Konga hopes to face is the winner of Royal Rumble 2018, Shinsuke Nakamura. What all WWE fans should know that his favorite WWE fighter is The Rock (Dwayne Johnson), and that Kong hopes to one day partner with Randy Orton if he were to wrestle in the Tag-team division. Konga prefers to be the Face not the Heel, because according to him, it fits his personality better and of course, when his ultimate wrestling goal is to fight in Wrestle mania and that he is interested to join Smackdown live. The champion hopes to make a difference in Egypt so other people can get a chance to achieve their goals just like he did. "The first thing I would like to do if I become a WWE Superstar is to have a WWE school in Egypt, we have a lot of talented athletes that need someone to discover them."Konga dreams of making all Egyptians proud and becoming a WWE Superstar. He hopes Egyptians support him till the very end and follow up on his great achievements in the future.
#6. David Daniel Otunga
David Daniel Otunga, Sr., born April 7, 1980, is an American professional wrestler, lawyer, and actor. He is currently signed to the WWE. He is a two-time WWE Tag Team Champion ; winning it once with John Cena and once with Michael McGillicutty .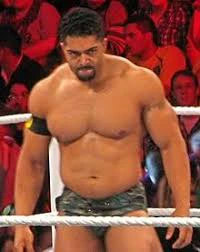 He was a member of NXT season 1 and was a member of the professional wrestling stable The Nexus. Otunga is the son of a Kenyan father, Moses, and white American mother, Billie, both of whom were educators. He is the youngest of three children. He grew up in Elgin, Illinois . Otunga graduated from Larkin High School , with mostly A-grades . Otunga holds a Bachelor's degree in psychology from the University of Illinois . Following his graduation, he moved to New York , where he worked at Columbia University as a lab manager in a cognitive neuroscience center. He later attended Harvard Law School, and passed the bar exam in Illinois . Following his graduation, he worked for the Sidley Austin LLP law firm.
#7. Apollo Crews, Nigeria
Sesugh Uhaa, born August 22, 1987, is an American professional wrestler currently signed to WWE, where he performs on the Raw brand under the ring name Apollo Crews. Born in Sacramento, California , Uhaa was raised in Atlanta, Georgia and early on fell in love with professional wrestling , becoming a fan of performers such as Stone Cold Steve Austin, The Rock and especially Kurt Angle .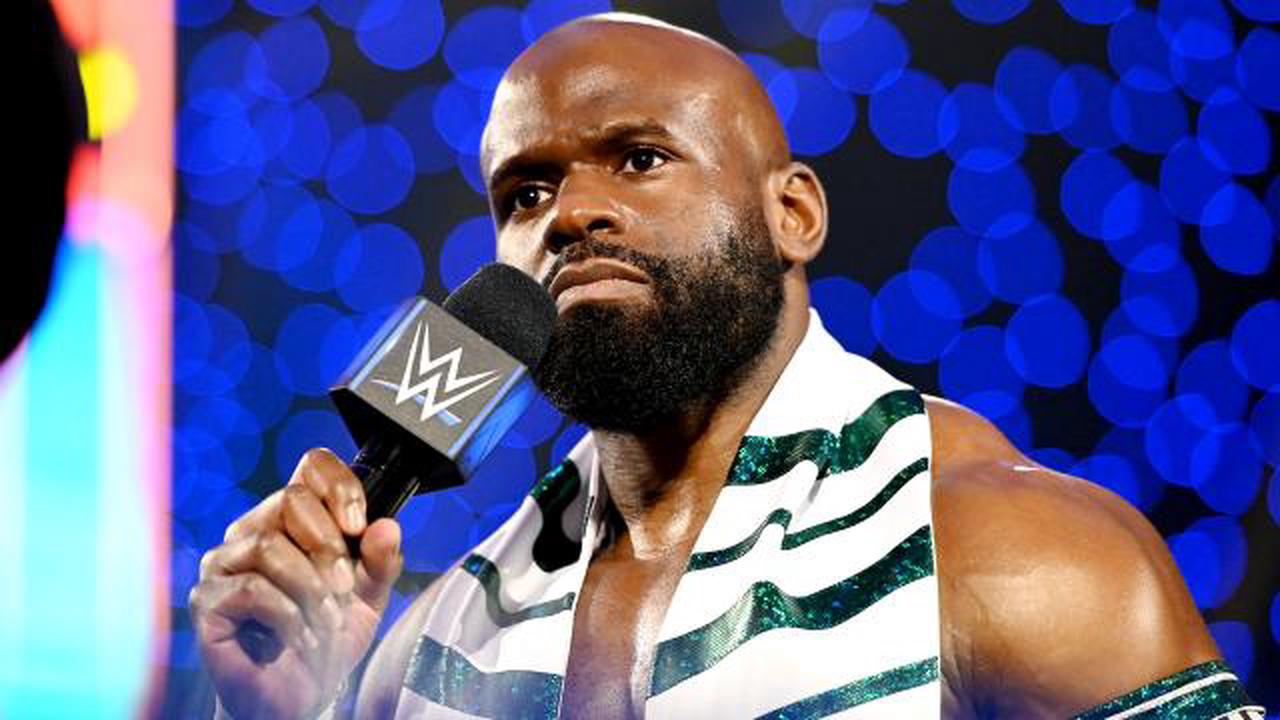 He went to a military high school and began practicing various sports, including amateur wrestling , soccer, football and track and field ,as both an outlet and a way to "get away from the military life". While weight training in high school , he was given the nickname "Uhaa Nation", when his coach noted that he was "as strong as a single nation. "After finishing college, Uhaa quickly got a job in order to pay for his professional wrestling training. He began training at the age of 21 under Curtis "Mr." Hughes at his World Wrestling Alliance 4 (WWA4) promotion's training school in Atlanta. After making his wrestling debut under the ring name Uhaa Nation on August 17, 2009, he spent over a year working mainly for small promotions on the Georgian independent circuit , but also made trips to Houston, Texas -based Pro Wrestling Alliance (PWA) and Phenix City, Alabama -based Great Championship Wrestling (GCW), often working with fellow WWA4 trainee AR Fox . Uhaa is of Nigerian descent.
His father is originally from the Benue State in the mid-belt region of Nigeria. Uhaa has a sister, who is in the United States Army and is stationed in San Antonio, Texas . Uhaa has two children with his wife, Linda Palonen: daughter, Sade, born June 22, 2017, and son, Kai, born February 9, 2019.
#8.Ezekwesiri "EJ" Nduka Jr, Nigeria .
Ezekwesiri "EJ" Nduka Jr. born August 28, 1988, is a professional wrestler, professional IFBB bodybuilder and former professional gridiron football and arena football defensive endoutside linebacker who is currently signed to WWE, assigned to the WWE Performance Center. Before becoming a WWE superstar, Nduka was signed by the Toronto Argonauts on February 21, 2013.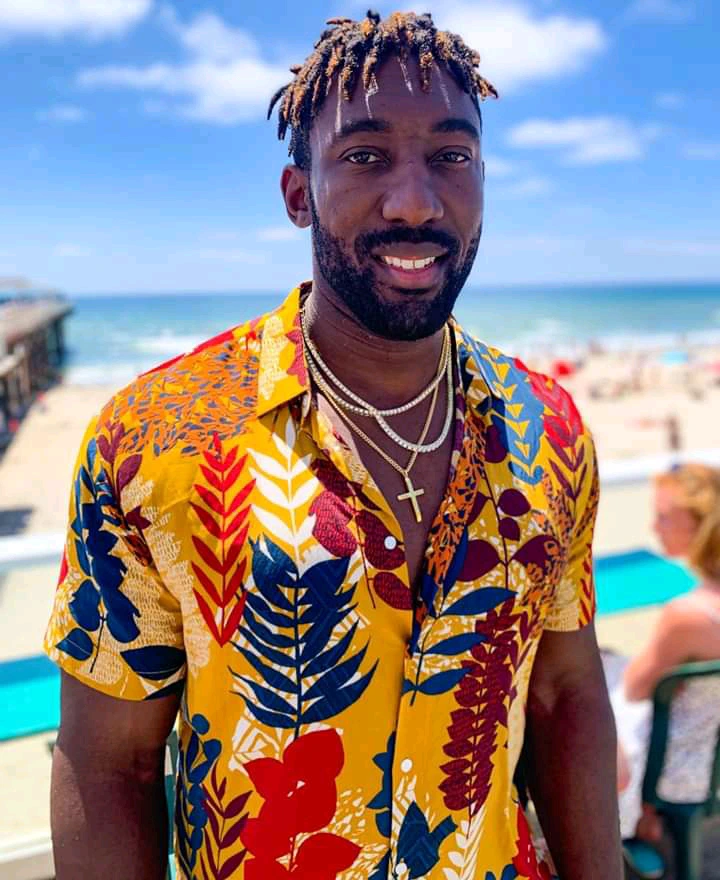 After college Nduka had several stints with NFL and CFL teams. Ultimately, Nduka was invited to the NFL Combine in 2012 after his senior season of college. He played college football at Sam Houston State University – 2012 National Championship runner-up. Nduka has been a member of the Tri-Cities Fever, Allen Wranglers, Toronto Argonauts and San Antonio Talons. Nduka is also a professional bodybuilder in the IFBB. Nduka previously completed for the Muscle
Mania Professional Division. During the World Championships in Vegas, Nduka placed 4th in the Men's Physique Professional Division. Nduka began his bodybuilding career shortly after leaving the AFL in 2016.
Since then he has placed 1st in the following competitions: Texas State Championships, Ronnie Coleman Classic, Better Bodies Championship, Junior Nationals and JR USAs. Nduka has also competed at the Arnold Classic & Lou Ferrigno Legacy Classic placing top 3 in the Classic Pro Division. Because of his performance on the gridiron and on the IFBB stage, in December 2018, Nduka received a tryout with the WWE, and then shortly after went back in April 2019 for another tryout at the WWE Performance center. In August 2019 Nduka was signed by the WWE, reporting to their developmental territory NXT. Nduka was born in Dallas, Texas, to parents Obie and Prince Nduka, who are originally from Nigeria. EJ Nduka attended Jackson Memorial High School in Jackson, New Jersey. He was a dual sport letterwinner and star in basketball, and track. He was a star basketball player before ultimately turning to the football field in college.
#9. Jordan Omogbehin, Nigeria
Jordan Omogbehin (born 1994 ) is a Nigerian professional wrestler, currently signed to WWE where he performs on the NXT brand under his real name.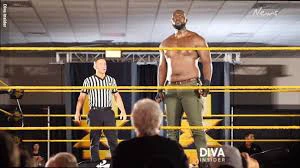 Prior to becoming a professional wrestler, Omogbehin was a college basketball player for the University of South Florida and for Morgan State University. His college basketball career spanned from 2012 to 2015. During October 2018, Omogbehin was announced as signed to train for the WWE.
#10.Babatunde Aiyegbusi, Nigeria
Babatunde Aiyegbusi was born on 26 May 1988 (age: 31), on Olesnica, Wroclaw, Poland, to a Nigerian father and Polish mother is a professional wrestler and former American football player, signed to WWE. Further, he holds the nationality of Poland and has the racial background of Mixed. Also, his zodiac sign is Gemini.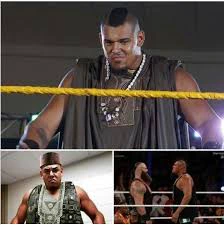 As an offensive lineman, Babatunde started playing American football in 2005. He has played for The Crew Wroclaw, Giants Wroclaw and Warsaw Eagles in the Polish American Football League and for Dresden Monarchs in the German Football League. Ayegbusi was signed by the National Football League's Minnesota Vikings in 2015 and he participated in their pre-season program, playing three pre-season games before being released as part of the pre-NFL 2015 roster cut. On 12 April 2016, as part of a new recruit class, Babatunde joined the WWE Performance Center. He made his professional wrestling debut on September 30, 2016, competing in a royal battle at an NXT house show in Orlando, Florida. Babatunde began accompanying Lio Rush to the ring at NXT live events in April 2018 until Rush was called up as part of 205 Live to the main roster. On April 27 at the Greatest Royal Rumble, Babatunde made his televised debut, entering the match as the 37th entrant and being eliminated by Braun Strowman.
#11. Moose, Nigeria
Quinn Ojinnaka, born April 23, 1984, to Nigerian parents is an American professional wrestler and former American football player, known by the ring name Moose .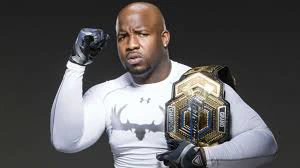 He is currently signed to Impact Wrestling, and is a former two-time Impact Grand Champion . In addition, he has been the GWF Heavyweight Champion from June 3, 2017 until August 12, 2017. He has also worked for Ring of Honor , Revolution Pro Wrestling, Evolve Wrestling, New Japan Pro-Wrestling and Pro Wrestling Noah . As an offensive lineman , he played college football at Syracuse and was drafted by the Atlanta Falcons in the fifth round of the 2006 NFL Draft . He went on to play for the New England Patriots , St. Louis Rams , and Indianapolis Colts.