It is the dream of every professional footballer to raise kids and build a lovely family whilst they pursue their football career. Most football players are already in the right direction when it comes to this. They are either raising lovely kids with their wife or love partner. In this post, I'm going to share with you 12 popular footballer you might not know have three or more kids.
1. Luka Modric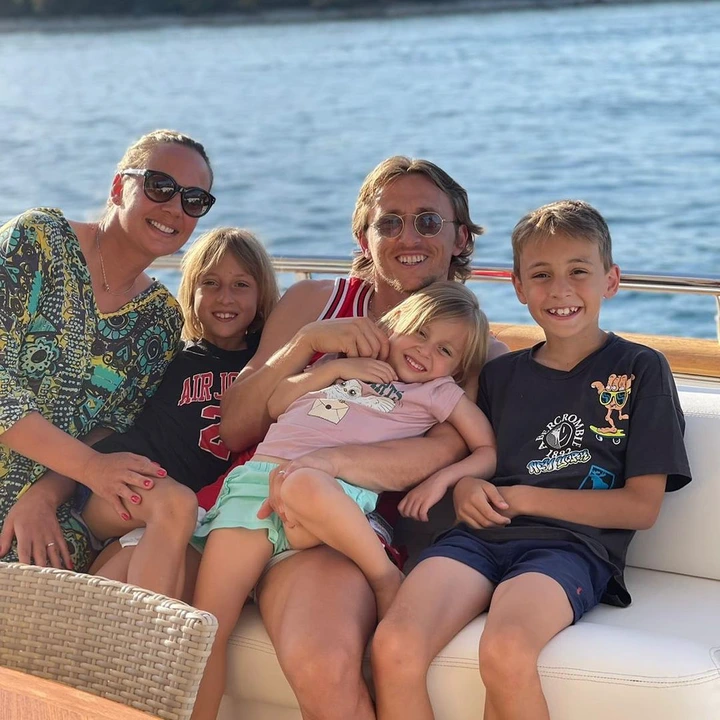 The Madrid Midfielder who is married to his longtime girlfriend Vanja Bosnic is blessed with a son named Ivano and two beautiful daughters named Ema and Sofia.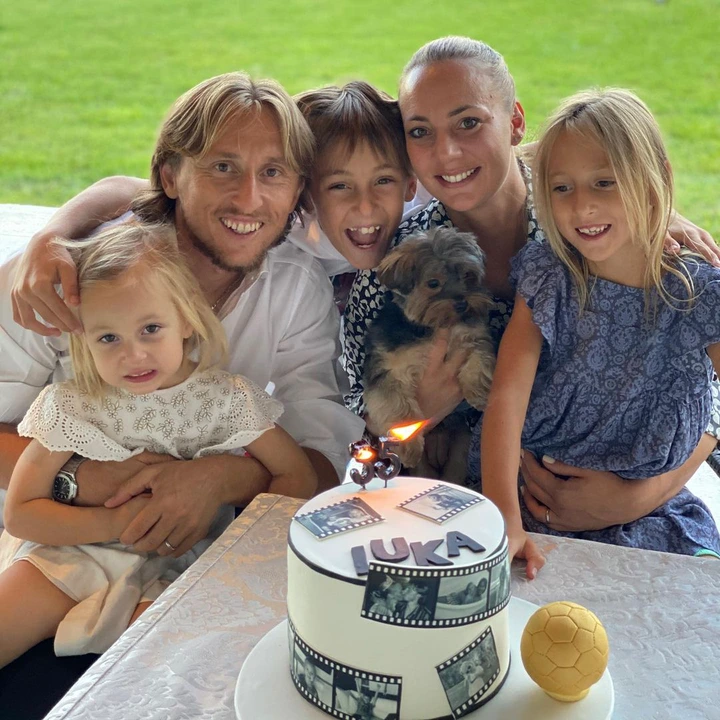 2. Radamel Falcao
The Colombian national team captain who married an Argentina singer and model Lorelei Taron is blessed with four kids. This includes three daughters named Dominique, Desirée and Annette, and a son named Jedediah.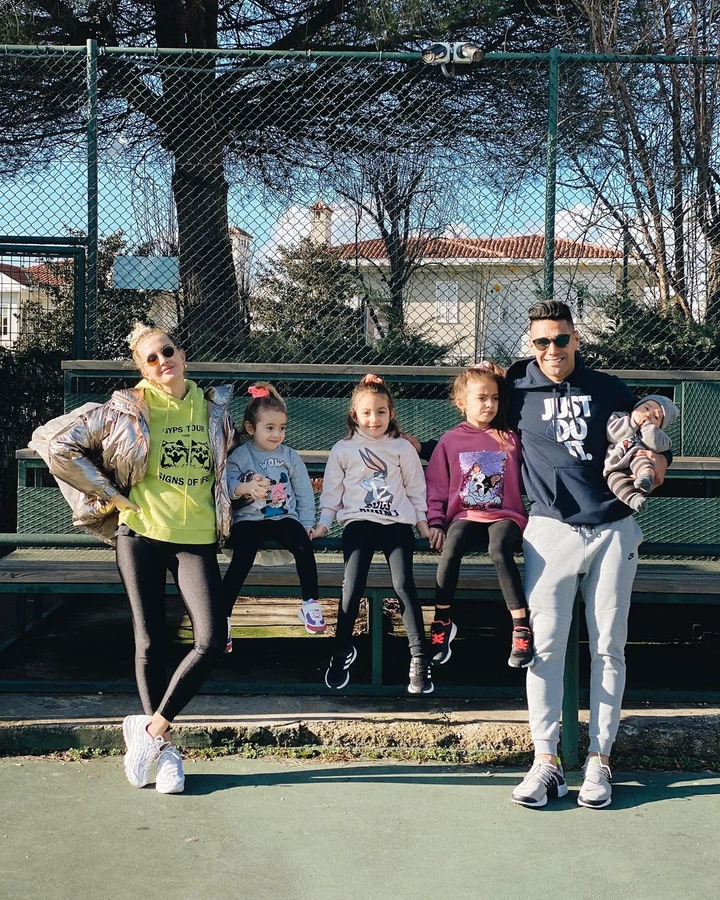 3. Raheem Sterling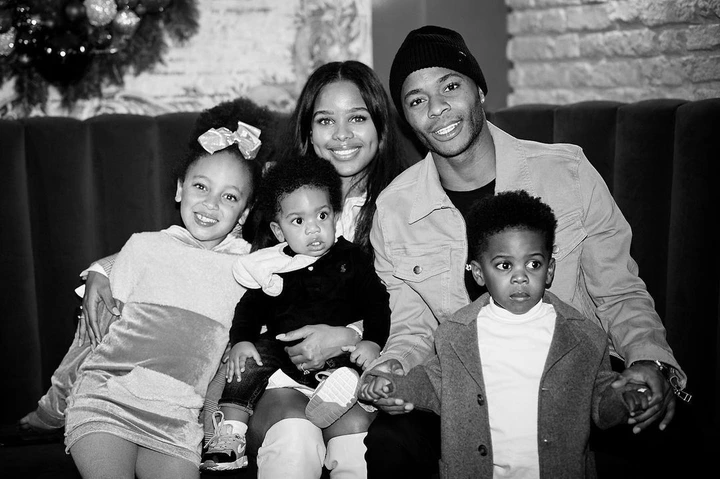 The Manchester City forward is a proud father of 3 beautiful kids. Sterling has a 9 years old daughter named Melody Rose, a daughter he had with his ex-girlfriend, Melissa Clarke. He is also a father of two cute boys, whom he had with his current partner, Paige Milan. His first son Thiago is 4 years old and his second son Thai is two years old.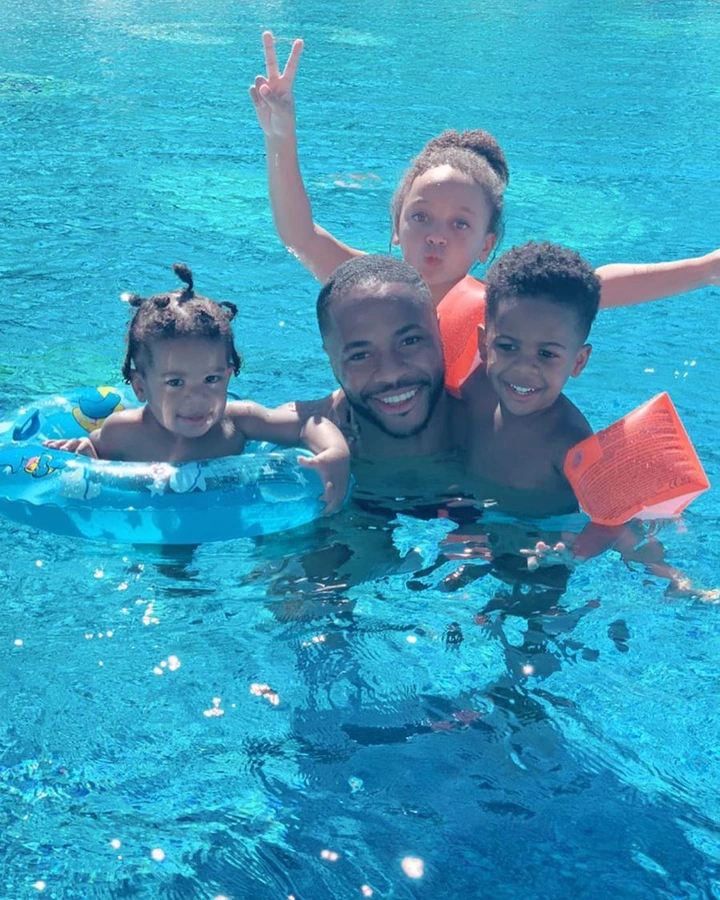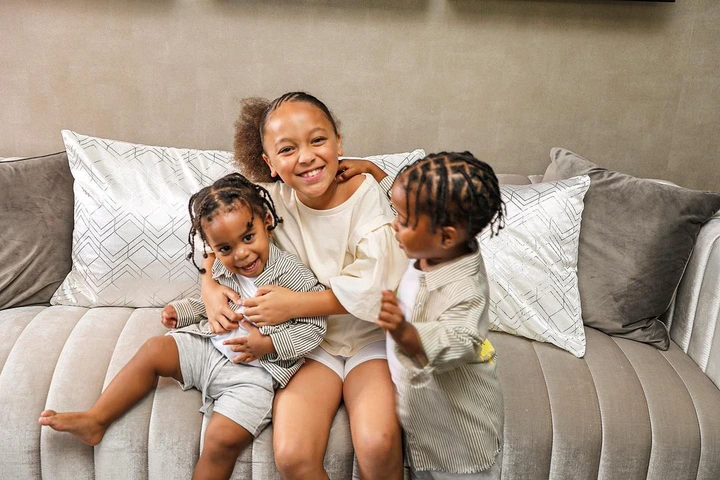 4. Moraes Ederson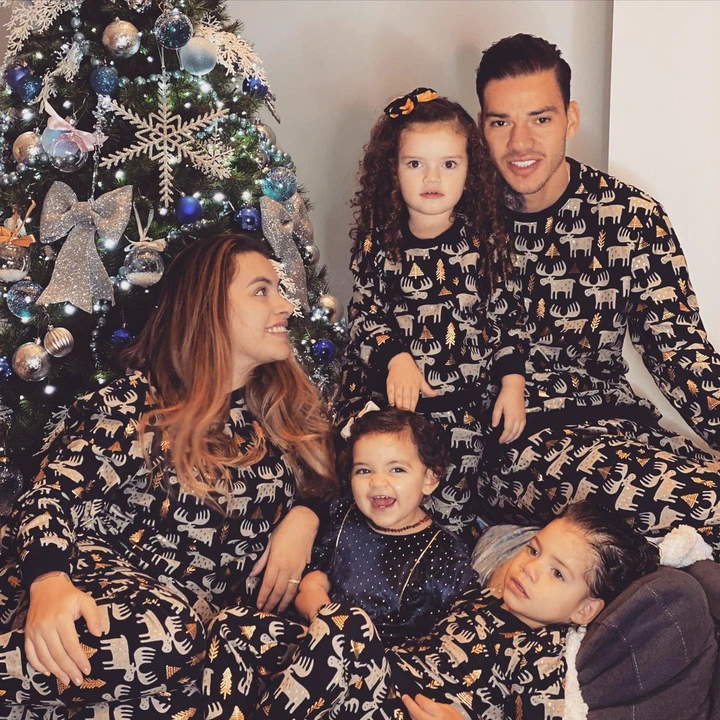 The Machester city goalkeeper is blessed with three lovely children. This includes two beautiful daughters named Yasmin and Laura, and a son named Henrique. He had his lovely kids with his wife Lais Moraes.

5. Kelvin De Bruyne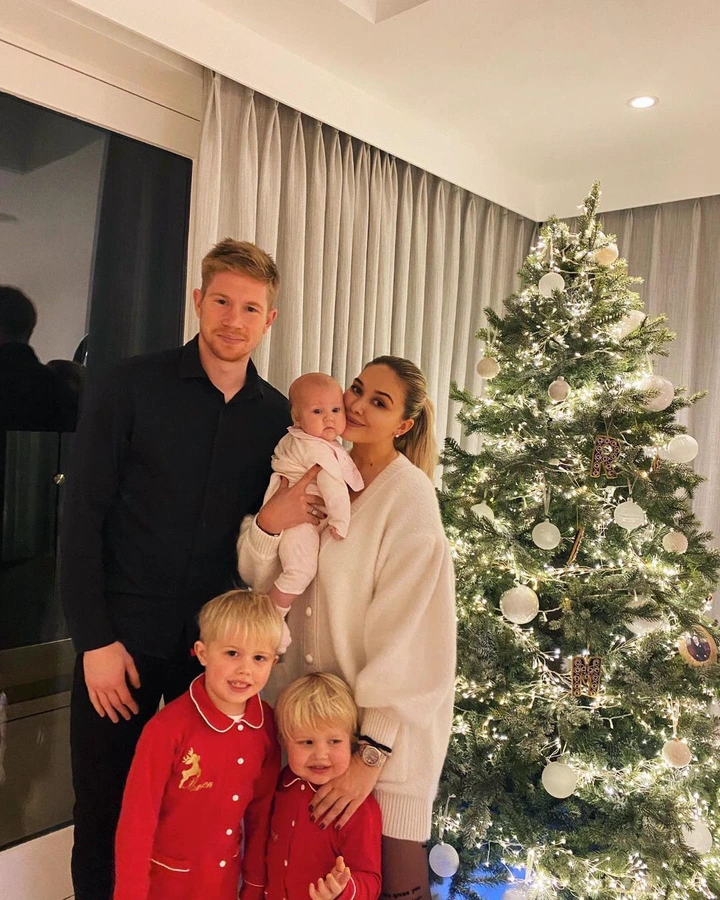 The Manchester City playmaker is a proud father of three beautiful children whom he had with his lovely wife Michele Lacroix. His first son Mason Milian is 5 years old and his second son Rome is 3 years old. In 2020, De Bruyne had his first daughter Suri.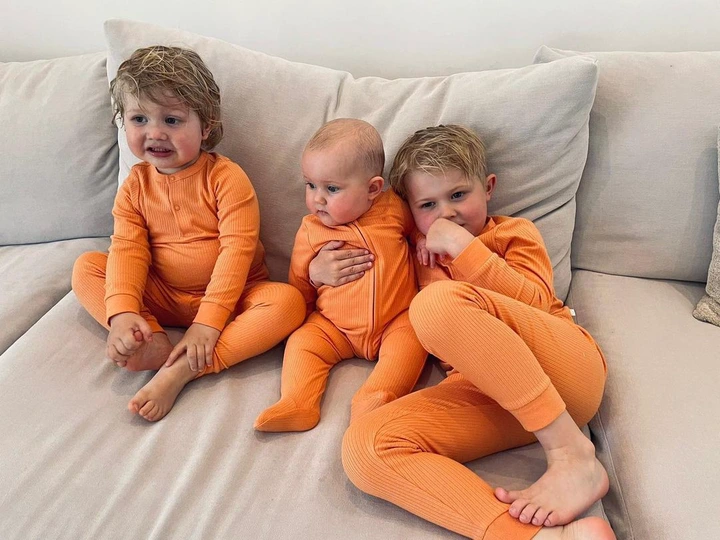 6. Nemanja Matic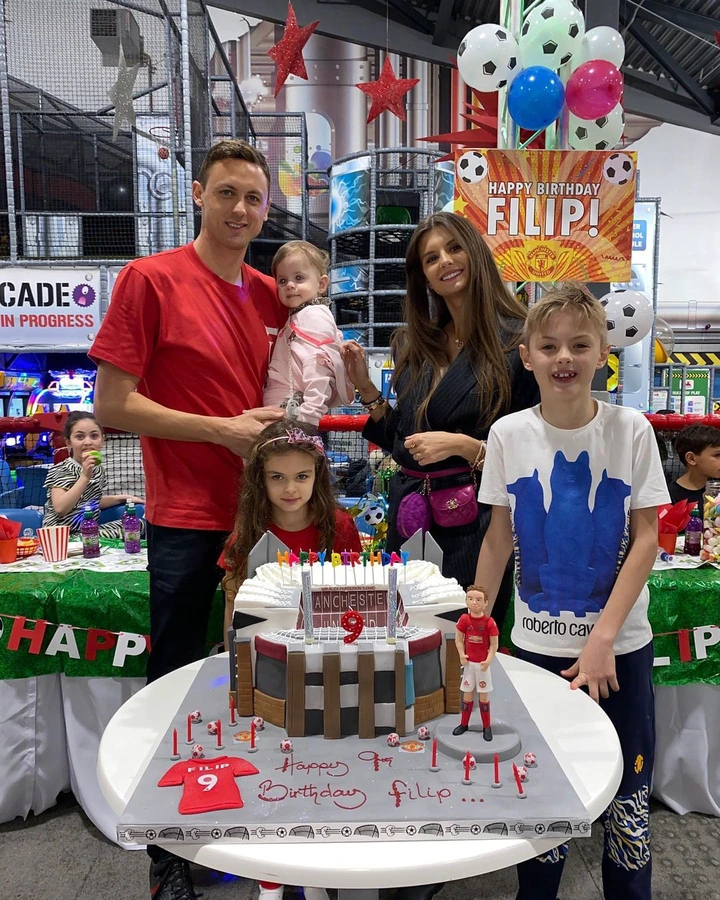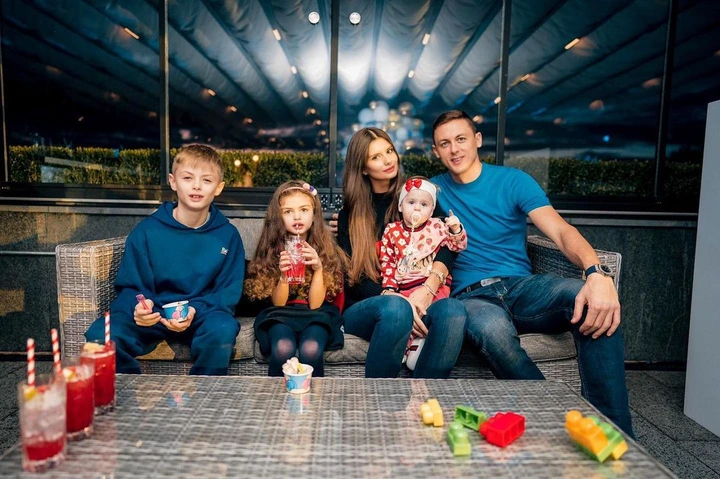 The manchester united midfielder has been married for more than 10 years now. Matic's marriage to Aleksandra Pavic has produced, three lovely children.
7. Luis Suarez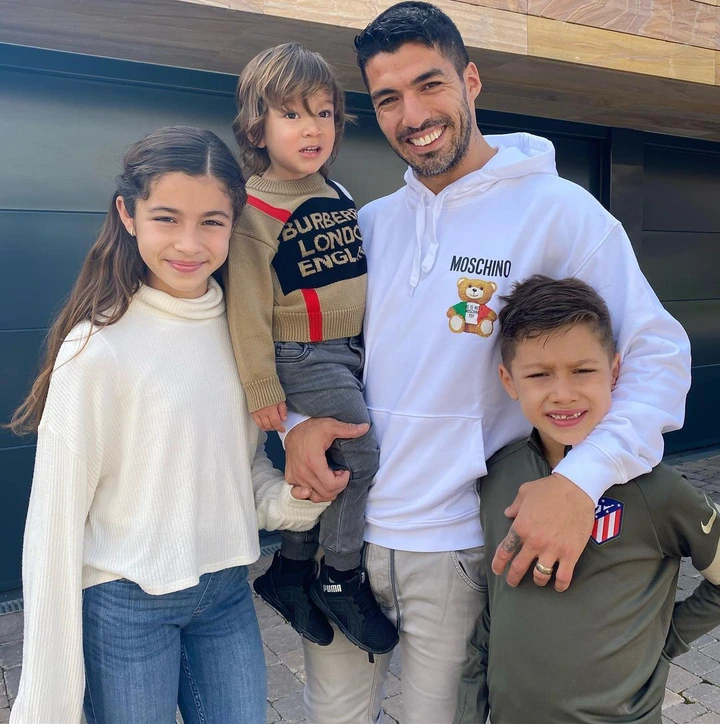 Outside Suarez amazing football career, he is a proud father of 3 beautiful children whom he had with his wife Sofia Balbi. Suarez had his daughter Delfina in 2010, his first son Benjamin was born in 2013 while his last son Lauti was born in 2018. Suarez is a player who spends quality time with his kids.
8. Gareth Bale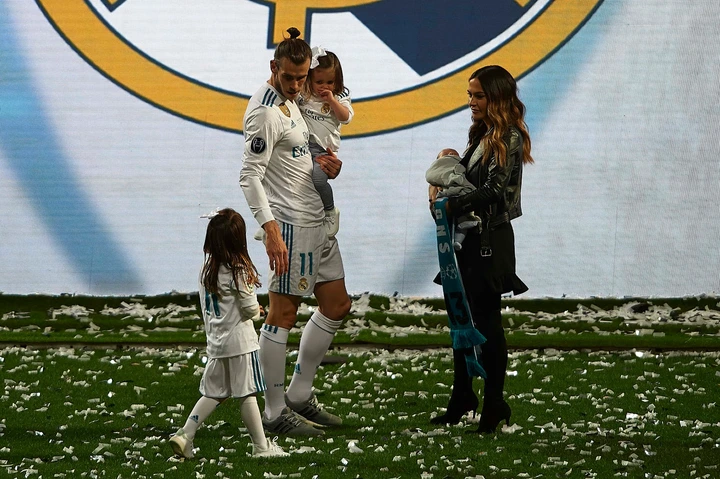 Bale is also a father of three lovely kids. He has two daughters named Alba Violet and Nava Valentina, and a son named Alex Charles. Bale had his 3 lovely kids with his fiancee Emma Rhys-Jones.
9. Lionel Messi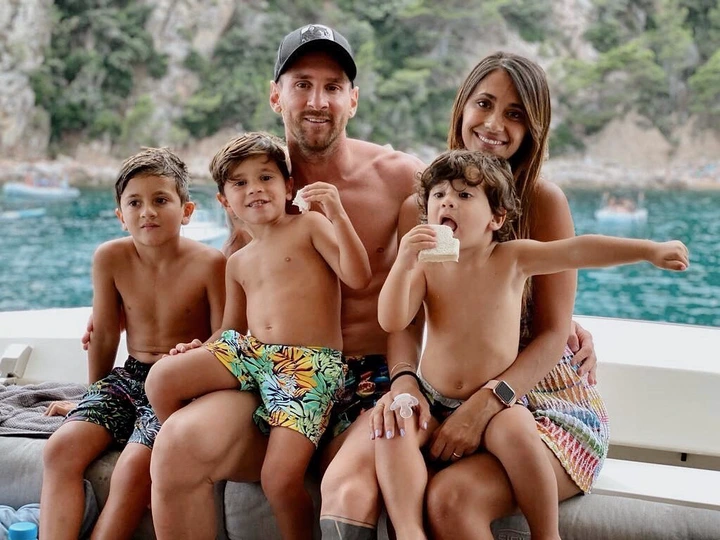 Lionel Messi who is arguably the greatest player of all time is a father of three beautiful kids. This includes a 9 years old son named Thiago, a 6 years old son named Mateo, and a 3 years old son named Ciro. He had his 3 lovely kids with his wife Antonela Roccuzzo.
10. Eden Hazard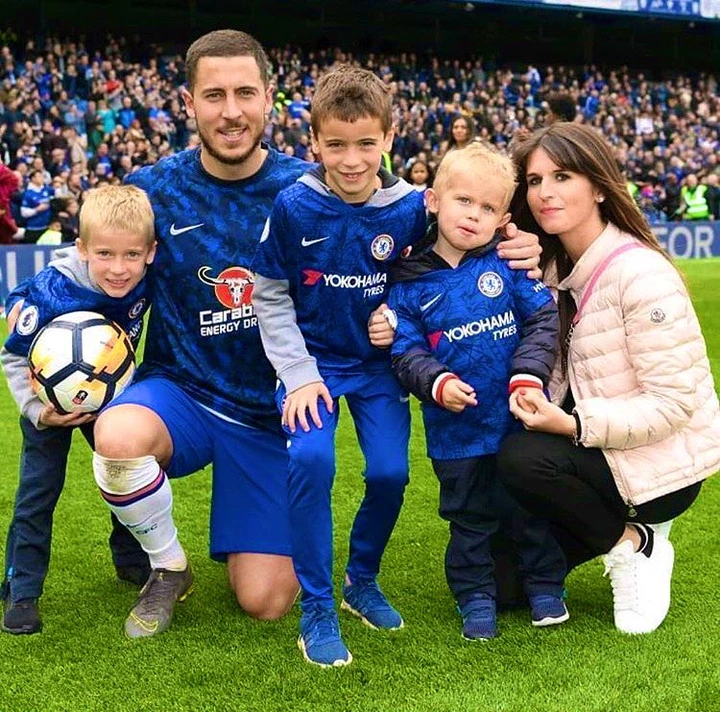 Eden Hazard marriage to Natacha Van Honacker has produced three lovely sons namely Yannis, Leo and Samy.
11. Cristiano Ronaldo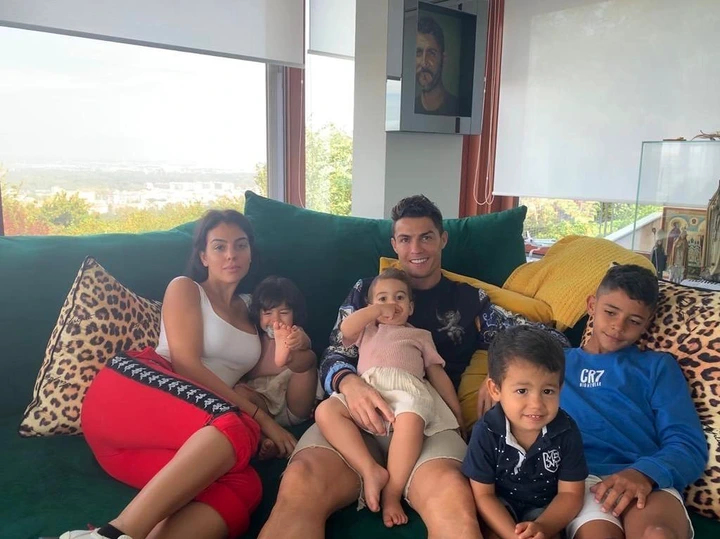 Ronaldo is one of the best footballers in the history of football. Outside his football career, he is a proud father of 4 beautiful kids, an 11 years old son named Cristiano Jr, a set of twins named Eva and Mateo, and a daughter named Alana Martina.
12. Sergio Ramos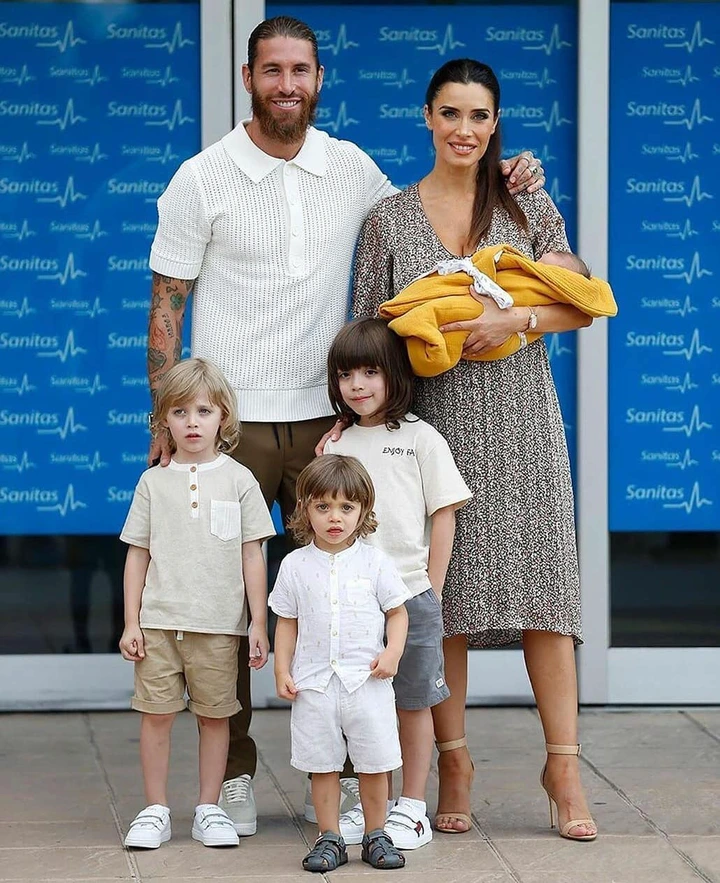 The Madrid legendary defender is a proud father of 4 cute boys. He had 4 sons with his wife Pilar Rubio, a Spanish journalist and Tv presenter. His first son Sergio Jr was born in May 2014, his second son Marco was born in November 2015, his third son Alejandro was born in March 2018 and his last son Maximo Adriano was born in July 2020.