A bridge is a structure built to span a physical obstacle without blocking the way underneath. It is constructed for the purpose of providing passage over the obstacle, which is usually something that is otherwise difficult or impossible to cross.
Several long bridges in Africa connect several places in their respective countries. The 3 longest bridges in Africa are the 6th October Bridge, Third Mainland Bridge and the Suez Canal Bridge
1. 6th October Bridge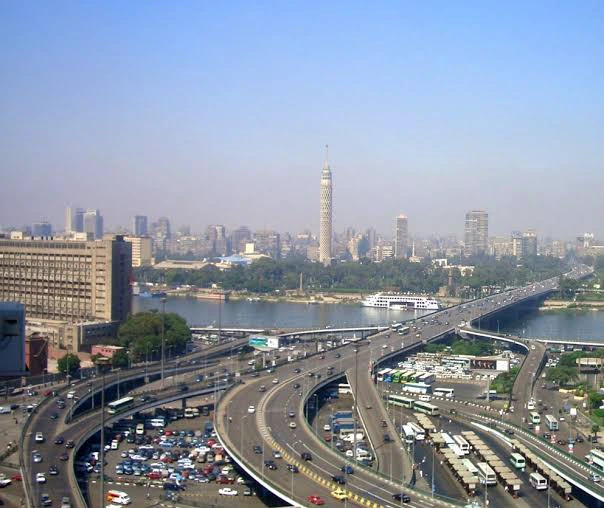 The 6th October Bridge is an elevated highway in central Cairo, Egypt. The 20.5-kilometre bridge and causeway crosses the Nile twice from the west bank suburbs, east through Gezira Island to Downtown Cairo, and on to connect the city to the Cairo International Airport to the east.
The 6th October Bridge has been called the 'spinal cord' of Cairo, with approximately half a million Cairene people using it on a daily basis.
2. Third Mainland Bridge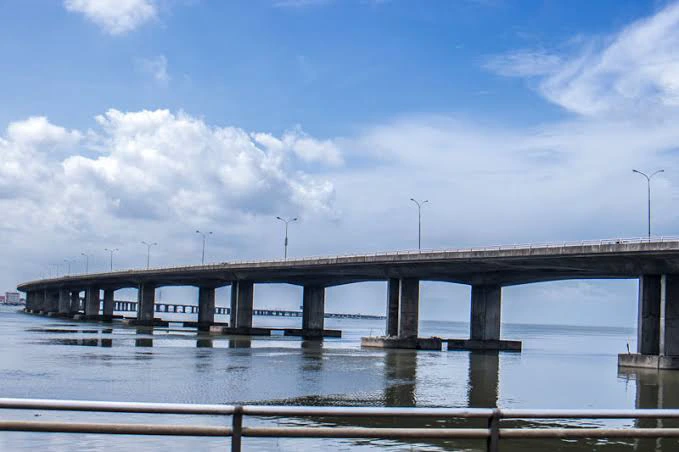 Third Mainland Bridge is the longest of three bridges connecting Lagos Island to the mainland, the others are the Eko and Carter bridges. It was the longest bridge in Africa until 1996 when the 6th October Bridge located in Cairo was completed.
The bridge was built by Julius Berger Nigeria PLC. The phase one of the project was commissioned by President Shehu Shagari in 1980 and completed by President Ibrahim Babangida in 1990; it measures about 11.8 km in length.
3. Suez Canal Bridge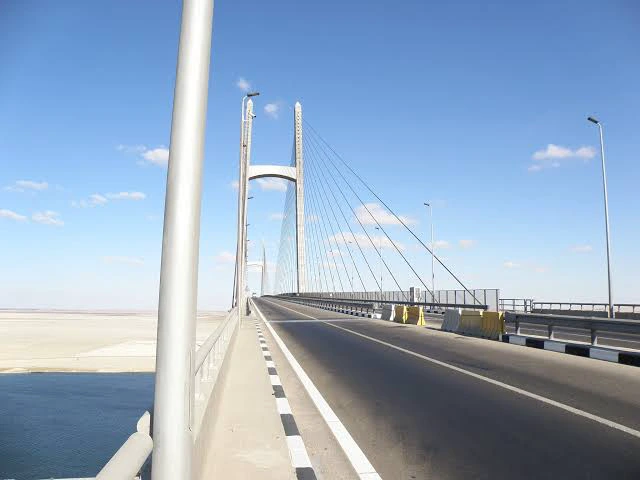 The Suez Canal Bridge, also known as the Egyptian–Japanese Friendship Bridge, Al Salam Bridge, Al Salam Peace Bridge or Mubarak Peace Bridge, is a road bridge crossing the Suez Canal at El-Qantara, whose name means "the bridge" in Egyptian Arabic. The bridge links the continents of Africa and Asia.
The bridge, which has a 70-metre (229 ft 8 in) clearance over the canal and is 3.9 kilometres (2.4 mi) long, consists of a 400-metre (1,300 ft) cable-stayed main span and two 1.8-kilometre (1.1 mi) long approach spans.