We are all familiar with the name Regina Daniels and this article, I will like to talk about 3 things I noticed about the actress lifestyle ever since she got married to Nigerian business mogul Ned Nwoko. For you interest, Regina Daniels is a young and famous actress who has become very successful in her career path.
(1) Before Regina Daniels got married to Ned Nwoko, she is widely known as an actress and brand ambassador. But after her marriage, the light skinned gorgeous actress now have a clothing line known as Regina Daniels Fashion. She has always been a fashion lover and few months ago, she launched her fashion line.
She initially announced the news in May 2021 with an Instagram post that included a backdrop photo of the office space and logo. She said in the caption; "Hello fam….. sorry I have been off for a while but it's because your girl is cooking something beautiful for you all. Expect the Regina Daniels fashion coming your way 🔜.. You like what I wear? RD fashion coming soon…"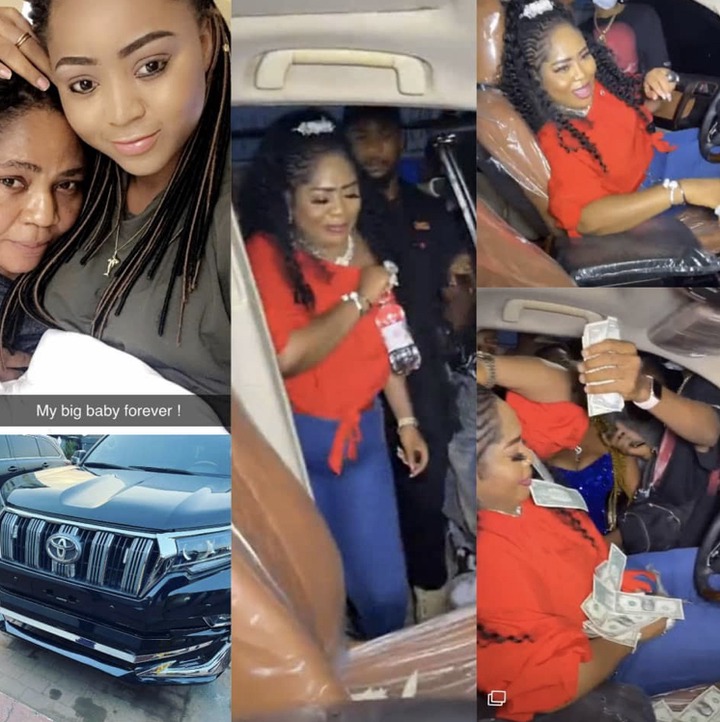 (2) Regina Daniels has always been her mother's biggest fan. Recall that her mother, Rita Daniels was the one who brought her into the movie industry as a child and she has definitely make her mother proud over the years. In January, Regina Daniels' mother celebrated her 46th birthday.
Regina Daniels surprised her mother with a brand new Toyota Prado reportedly worth N15 million. The billionaire wife shared the moment her mum was gifted with the car and accompanied it with a sweet message.
"Mama I can't give you the world but I will make sure your life is so beautiful. I am proud to have made this first step with my hard earned money. Many more to come mama"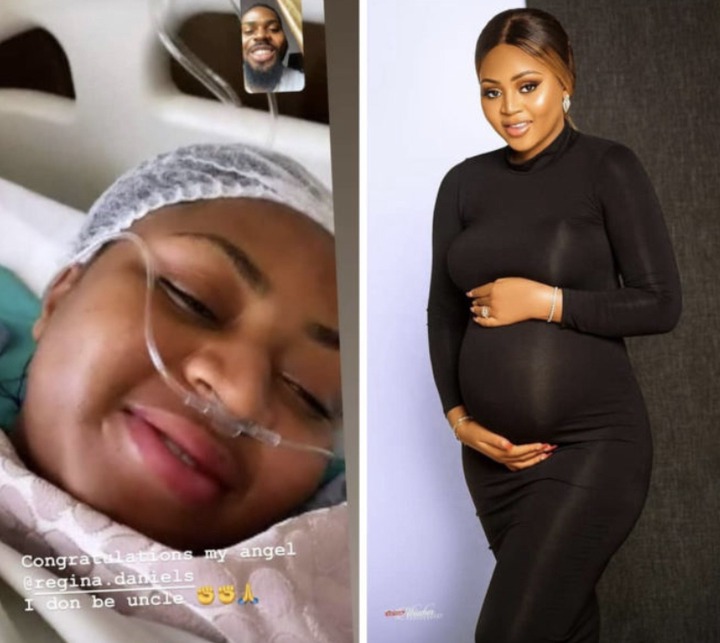 (3) Regina Daniels is currently a mother of one and she is really enjoying the motherhood journey. She welcomed her handsome baby boy Prince Munir Nwoko On 29 June 2020 with her husband Ned Nwoko. Regina's marriage to Ned Nwoko, an older man, has been the subject of social media debate many times. The couple got married in April 2019 and the 38 years gap between them was heavily criticised by many.
Speaking about her marriage in of her interviews, the actress said: "I don't think I could have married someone of my age because I am quite stubborn, very stubborn, my head is not down but with my husband that is not the case because I respect him a lot."
In conclusion, the 3 noticeable things about Regina Daniels's lifestyle since she got married to Ned Nwoko is that, she is now a mother, a business owner and got bought multimillion naira car for her mother.