His Holiness Pope Francis is arguable the most influential religious leader in the world. As the head of all Catholic churches and head of the Vatican City, his audience and wisdom are sought most times when it comes to certain issues affecting the world.
Several world leaders, as well as some famous personalities, have met with the Pope for different reasons.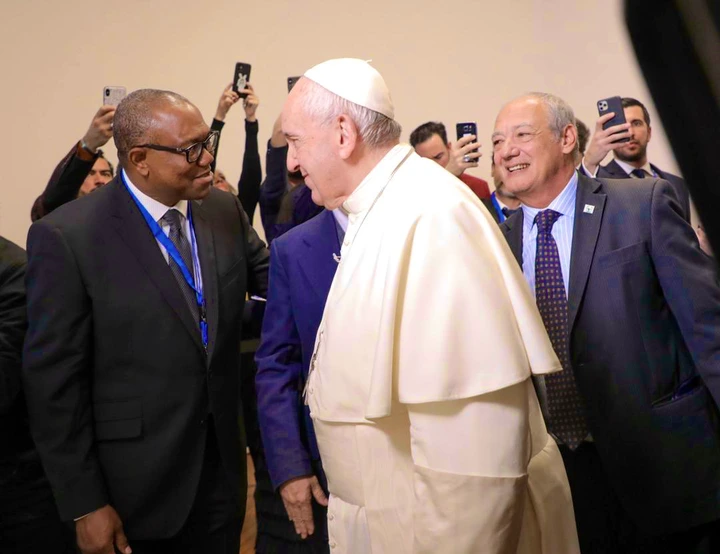 Not many are opportune to meet the Pope. In this post, we are going to look at some popular Nigerian politicians and dignitaries who have met with his holiness, Pope Francis.
1). Sanusi Lamido
The former Emir of Kano Sanusi Lamido is one of the top Nigerian dignitaries and spiritual leaders who have met with his holiness, Pope Francis. Sanusi met with Pope Francis on the 20th of September 2016 in Assisi Italy during the World Day of Prayer for Peace.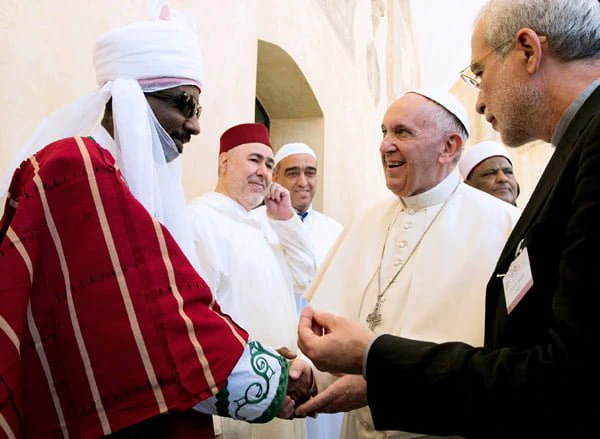 Pope Francis who took part in the final meeting of the World Day of Prayer for Peace was reportedly excited to meet the Islamic leader.
The event (The World Day of Prayer for Peace) which last for 3 days, saw the participation of over 400 religious leaders of different faiths gathered to pray for peace and strengthen dialogue.
2). Yakubu Dogara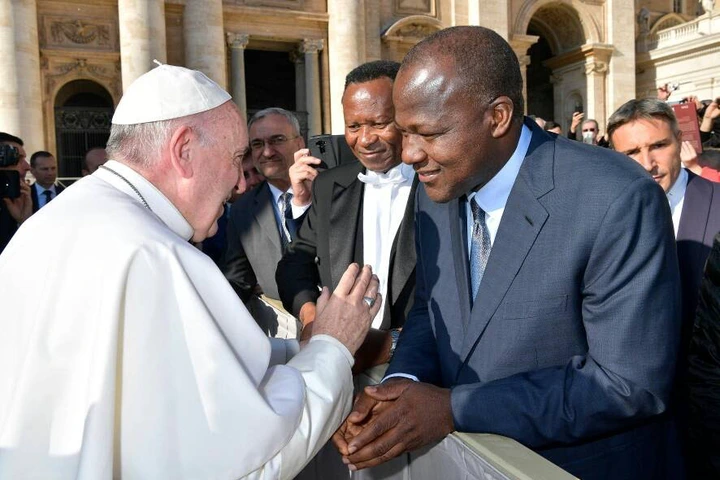 Yakubu Dogara is one Top Politicians in Nigeria who are opportune to meet with the Pope. The former House of Representatives Speaker, led a Nigerian delegation to Saint Peters Square, Vatican City, Rome to meet his holiness Pope Francis in November 2017.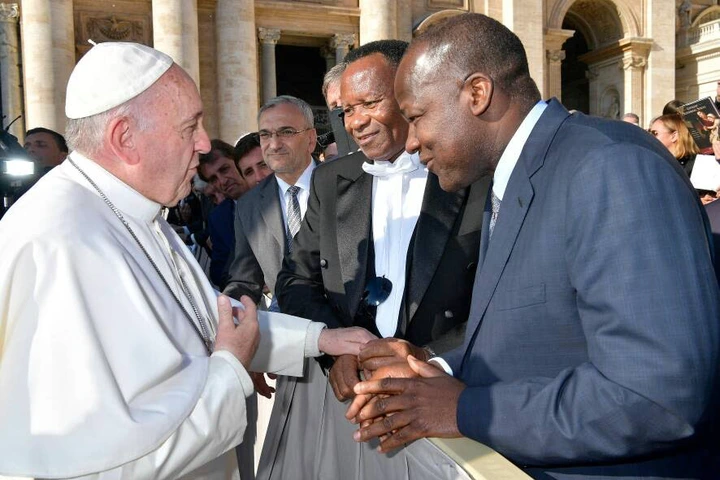 In a statement after his visit, Yakubu Dogara expressed how honoured he was to be received by Pope Francis. He stated that he was surprised to know that Pope Francis was informed about happenings in Nigeria and that he prays for peace in the country.
3). Goodluck Ebere Jonathan
The former president of the Federal Republic of Nigeria, Goodluck Ebere Jonathan while in office met Pope Francis in march 2014.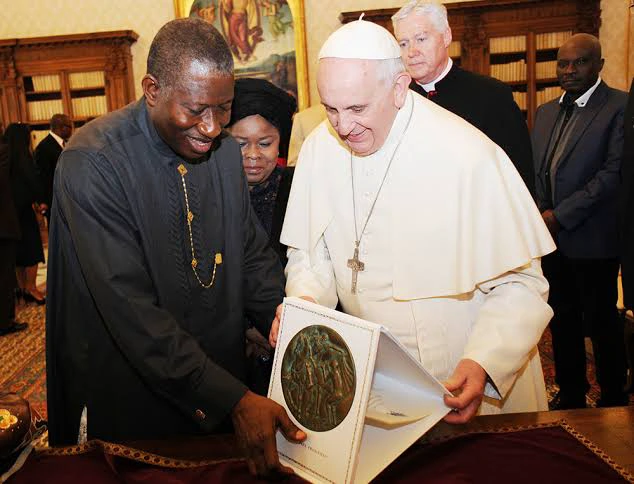 Jonathan, his wife Dame Patience Jonathan and his entourage were well received in Vatican city as they visited the Pope on issues bordering inter-faith dialogue in Nigeria and other parts of the globe.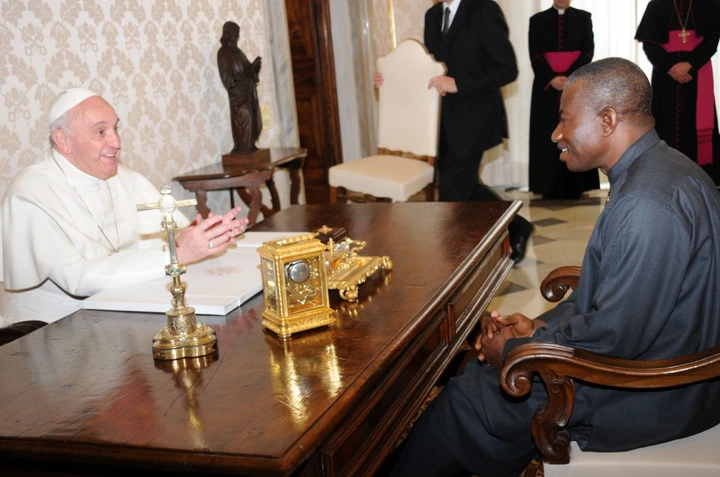 Speaking with journalists after his private meeting with Pope Francis, the former president noted that promoting inter-faith dialogue was a cause to which the Pontiff was very committed.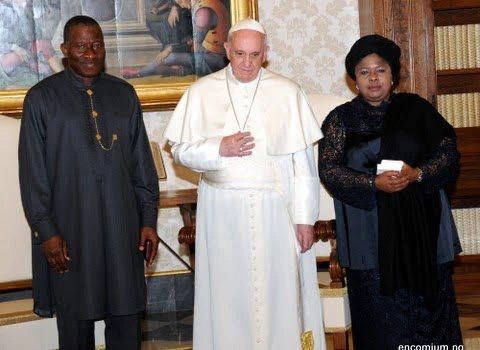 He reiterated his commitment to the promotion of religious harmony and the peaceful co-existence of people of all faiths and also alleviating poverty in Nigeria through more inclusive economic growth and development as that was another key interest of the Pope.
4). Paul Oga Adikwu
Paul Oga Adikwu's visit to Pope Francis is no surprise as he is Nigeria's ambassador to Vatican City (Holy See). As a newly appointed ambassador, Paul Oga in the company of his family, visited his holiness Pope Francis in June 2021 to present his diplomatic credentials to him.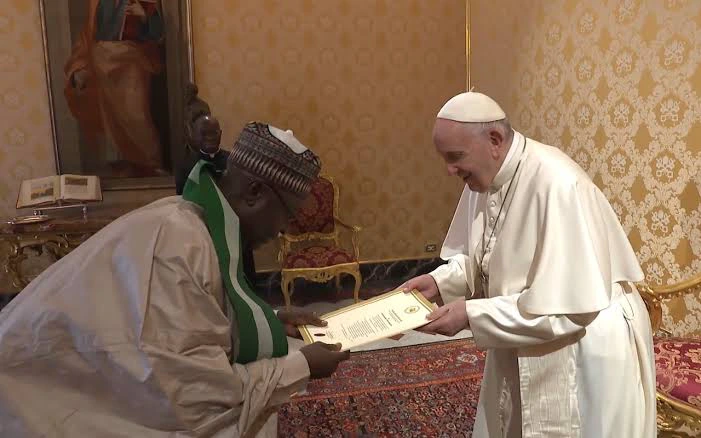 Paul Oga gifted the Pope a set of chalices during his visit and in return, Pope Francis gave him copies of the significant texts of his pontificate. He also received commendations and blessings for his family's support.
5). Peter Obi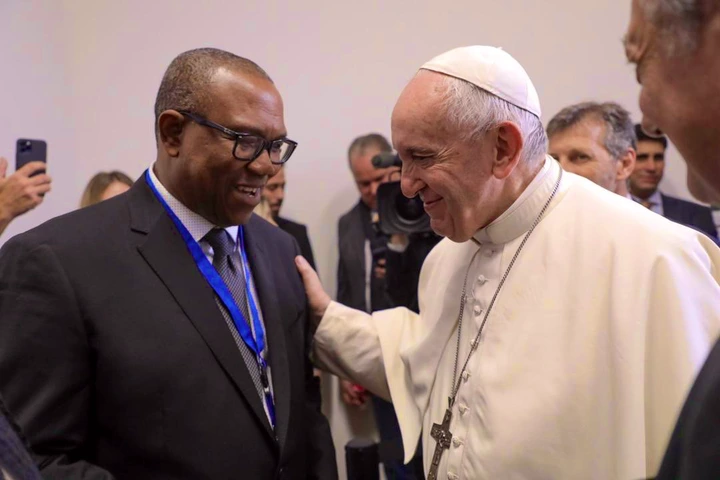 The former Anambra state governor and labour party's presidential candidate Peter Obi, have met with the Pope on 2 different occasions. He met with the Pope in December 2019.
According to a post made on his verified Twitter handle, the purpose of his meeting was to bring development to Nigeria's education and sports sectors through an initiative of Pontifex.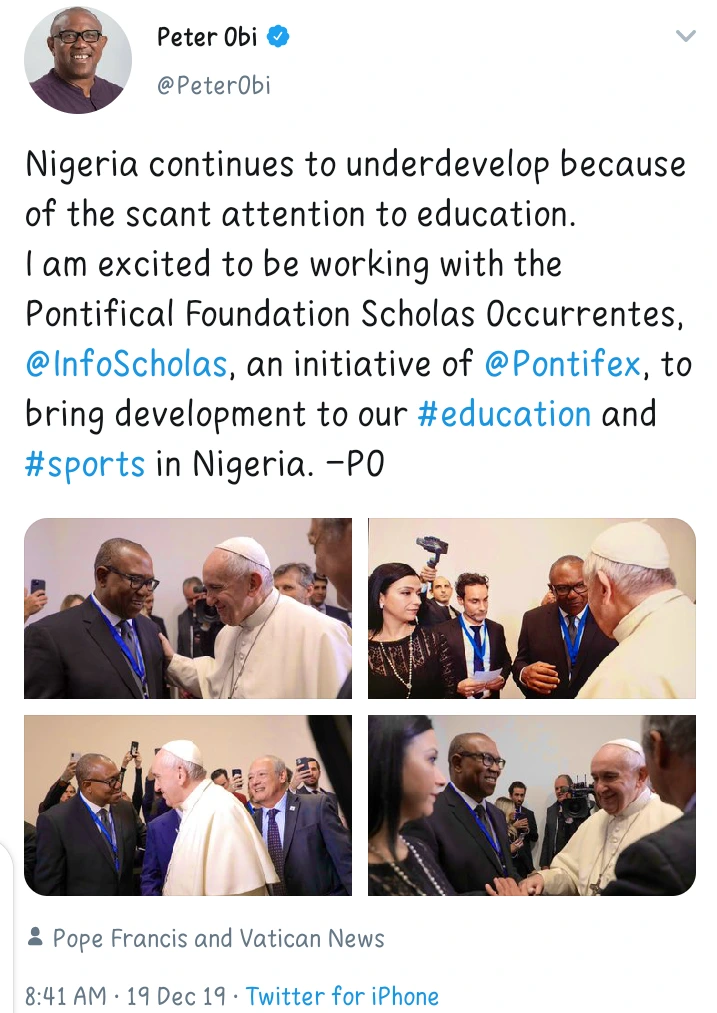 Before his visit in 2019, Peter Obi had visited the Pope in 2018 when he was a vice presidential candidate but it was unclear the purpose of his visit. it was believed to be for prayers and holy blessings.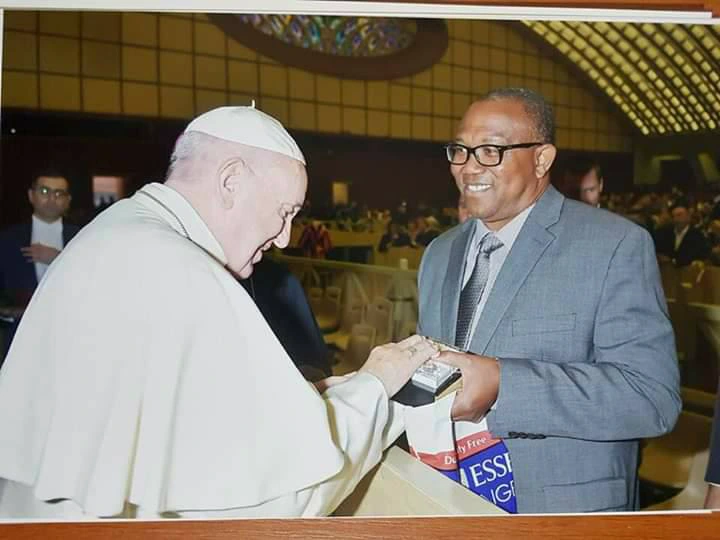 Content