There are numerous situations in football where a player seeks a transfer away from the club, but in some circumstances, the club becomes dissatisfied with the player for various reasons and terminates the player's contract. This has happened several times in recent years, and we'll look at eight examples of clubs terminating their players' contracts.
1. Jeffrey De Visscher (Fc Emmen)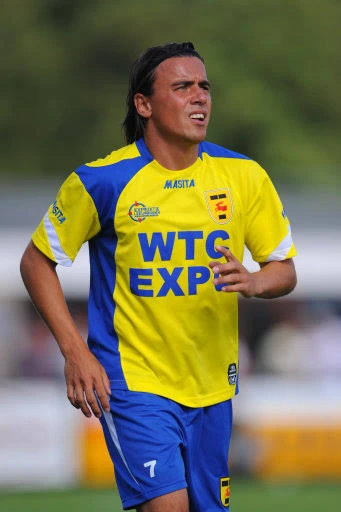 Reports in his native Netherlands claimed in 2012 that the former Aberdeen player had been fired by FC Emmen after he had been caught by police having a number two by the side of the road. It was further speculated that the winger was drunk at the wheel, although it was said that De Visscher had insisted that a friend, who had disappeared from the scene, was driving him. Nevertheless, he was sacked by Emmen, although De Visscher is adamant that it was due to a lack of playing opportunities, rather than the aforementioned call of nature.
2. Adrian Mutu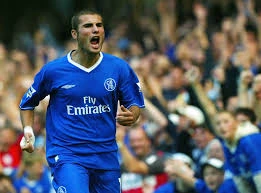 Chelsea paid roughly £15 million to bring the Romanian to Stamford Bridge, but after a promising start in West London, Mutu's contribution began to dwindle. The centre-forward then failed a drugs test in September 2004, testing positive for what was thought to be cocaine. His contract with the Blues was soon canceled.
3. Dani Osvaldo (Southampton)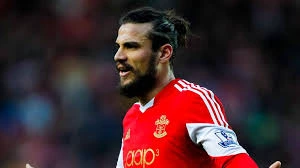 Osvaldo, a £15 million signing from Roma, was expected to help Southampton progress. In 13 games, he scored three goals, including a spectacular solo effort against Manchester City, but he was quickly in problems due to his unpredictable behavior. For his role in a touchline brawl against Newcastle, he received a fine and a three-game suspension, which was followed by a two-week suspension for a training ground brawl with Jose Fonte. Osvaldo was loaned out to Juventus before spending a season at Inter Milan before his contract with Southampton was cancelled in July 2015. The Saints' decision to wash their hands of the Italy international was based on disciplinary issues. After brief stints with Porto and Boca Juniors, he retired a year later at the age of 30 to focus on his band.
4. Patrice Evra – Marseille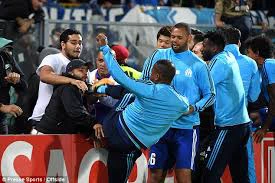 Patrice Evra was sacked by Marseille in 2017 after losing his cool with one of his own club's fans who had apparently been heckling him as he was warming up and kicking the spectator in the head. The former Manchester United and Juventus defender was not only dismissed from the club, but he was also barred from participating in UEFA competitions and accused with aggressive behaviour.
5. Dennis Wise (Leicester)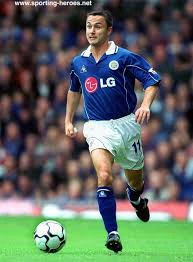 After a brief and ill-fated tenure at Leicester, the former Chelsea captain gained legendary status at Stamford Bridge, but is remembered considerably less kindly by Leicester supporters. After an altercation over a card game evolved into his hurting his teammate Callum Davidson's nose and jaw, Wise was sent home from a pre-season tour of Finland. This wasn't the first time Wise, who is known for his fiery temper, has gotten himself into trouble. However, despite having almost two years left on his contract, Wise was terminated by the Foxes for significant misbehavior. His initial appeal against the decision was successful, but it was later overruled.
6. Johnny Dos Santos
Only Dos Santos knows what was going through his mind during an Independente encounter against Marilia last year. With his team trailing 1-0, the defender approached the official and delivered a karate kick that sent him falling to the ground. He was arrested and later expelled by his employers, which was unsurprising.
7. Joey Barton (Rangers)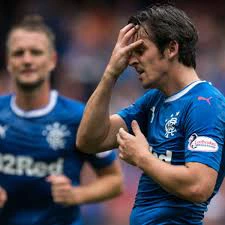 Barton was never far from the news during a colorful and often contentious playing career. In his early years, he was involved in a number of high-profile events before mellowing out, though Rangers fans may disagree after his two-year contract was terminated after only six months. Barton was suspended after a squabble with manager Mark Warburton and teammate Andy Halliday after only eight games. When he was told to stay away from the club, Barton tried to make amends, but he believed he hadn't done anything wrong. He was let go in November 2016 after the relationship was severely ruined.
8. Nicolas Anelka (west brom)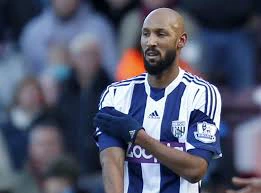 Nicolas Anelka, a former France international, damaged his reputation when he was ejected from West Bromwich Albion following an anti-Semitic goal celebration, a punishment that came after the Football Association banned him for five matches and ordered him to complete a specified educational course.