1. Nonso Anozie
Nonso Anozie is a British actor of Igbo Nigerian descent who is known for his work on stage, television and films.
Very early in his career, he became the youngest artist to play the role of 'King Lear' professionally on stage. Yet another play, Othello' where he played the title role was not only appreciated but also went on to win a couple of prestigious awards. His most important appearances in TV and films include 'Ender's Game', 'Zoo', 'Cinderella' and 'Game of Thrones'.
Apart from this, he has been part of some really big television shows and movies including 'The Last Legion', 'Atonement' and 'Jack Ryan: Shadow Recruit'. Aside from working in films and television, he has also worked for radio and lent his voice for video games.
2. Chiwetel Ejiofor
Chiwetel Umeadi Ejiofor, born 10 July 1977, is a British actor and filmmaker. After enrolling at the National Youth Theatre in 1995 and attending the London Academy of Music and Dramatic Art , at age 19 and three months into his course, Ejiofor was cast by Steven Spielberg to play a supporting role in the film Amistad (1997) as James Covey.
Ejiofor portrayed the characters Okwe in Dirty Pretty Things (2002), Lola in Kinky Boots (2005), Victor Sweet in Four Brothers (2005), The Operative in Serenity (2005), Adrian Helmsley in 2012 (2009), Solomon Northup in 12 Years a Slave (2013), Vincent Kapoor in The Martian (2015), Karl Mordo in Doctor Strange (2016) and Trywell Kamkwamba in The Boy Who Harnessed the Wind (2019). He voiced Dr. Watson in Sherlock Gnomes (2018) and Scar in the 2019 remake of The Lion King and featured in the fantasy film Maleficent: Mistress of Evil. For 12 Years a Slave , he received Academy Award and Golden Globe Award nominations, along with the BAFTA Award for Best Actor. He was nominated for a 2014 Primetime Emmy Award for Outstanding Lead Actor in a Limited Series or Movie for his performance on Dancing on the Edge.
Ejiofor has received numerous awards and nominations for acting, including the BAFTA Orange Rising Star Award in 2006, two Golden Globe Award nominations, and the Laurence Olivier Award for Best Actor for his performance in Othello in 2008. In 2008, he was appointed Officer of the Order of the British Empire by Queen Elizabeth II for services to the arts. He was elevated to Commander of the Order of the British Empire in the 2015 Birthday Honours.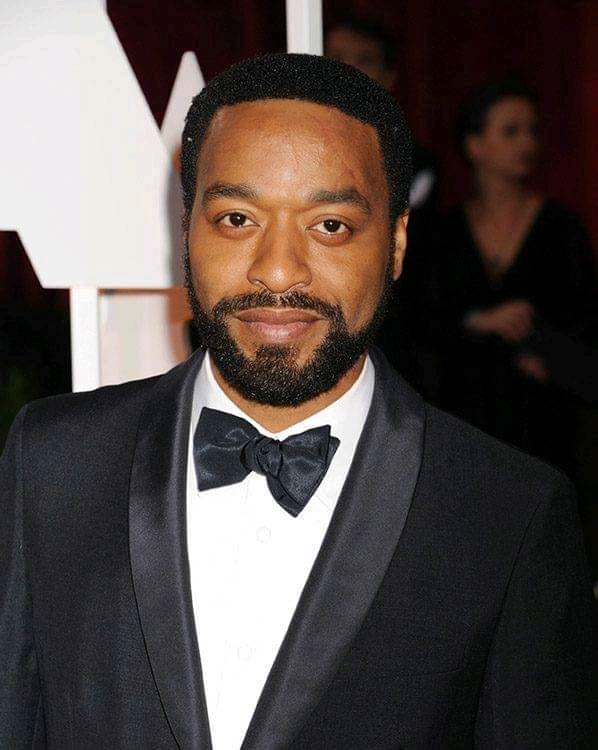 Ejiofor was born in London's Forest Gate , to upper middle-class Nigerian parents of Igbo descent. His father, Arinze, was a doctor, and his mother, Obiajulu, was a pharmacist. His younger sister is CNN correspondent Zain Asher.
3. Chuku Modu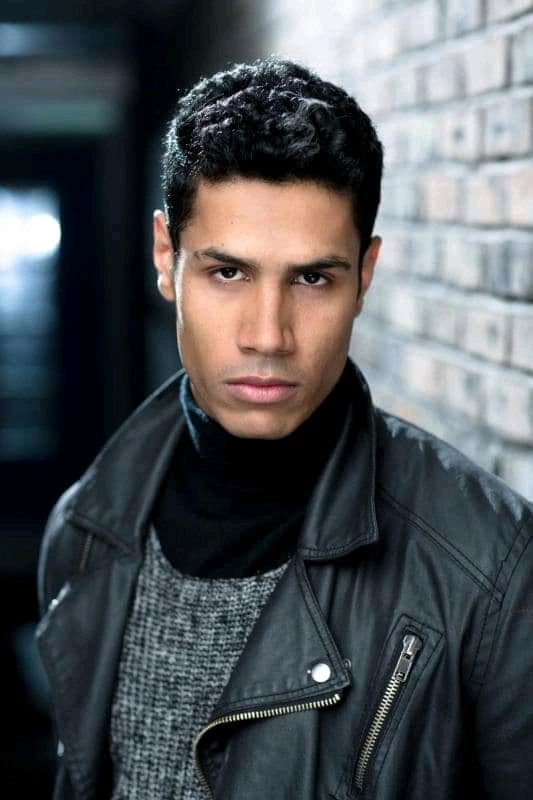 Chuku, born Chukuma, is an English Actor of Igbo-Nigerian, German, English, Irish descent. Raised in West London he studied at Richmond Drama School in 2012 where he then went on to start his acting career.
He is best know for roles on hit shows such as ABCs 'The Good Doctor' and CWs 'The 100'. He also had a reoccurring role in Season 6 of HBOs 'Game of Thrones'.
He joined the main cast of The Good Doctor as Dr. Jared Kalu, but did not return when the series was renewed for a second season. He also had a role in the 2019 Marvel Studios film Captain Marvel.
4. Michael Obiora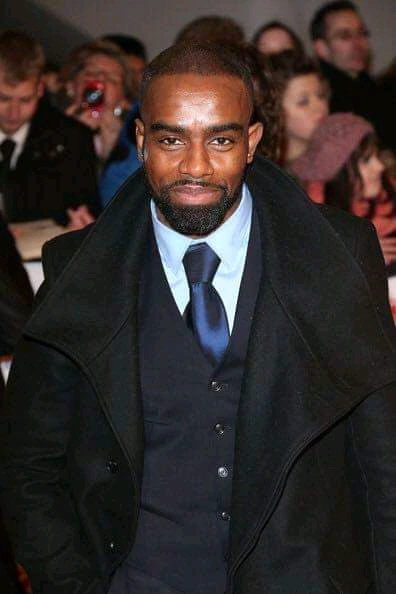 Michael Obiora is a British actor and writer.
Obiora was born on 8 October 1986 in north-west London, England, to Nigerian- Igbo parents. As a six-year-old, Obiora was determined to become an entertainer like his idol Michael Jackson , and his mother enrolled him in drama lessons.
At the age of nine, he became the youngest actor to have appeared in Grange Hill; he played Max Abassi on the programme for five years.
Just before his 18th birthday Obiora landed a role playing the part of Gunner Jackson Clarke, a soldier in ITV's eight-part series Bombshell , starring opposite Footballers Wives star Zöe Lucker. Shortly after filming Bombshell , Obirora started a seven-month run in the play Elmina's Kitchen , written by Kwame Kwei-Armah , at the Garrick Theatre . He also had a role in the stage play Exclude Me , completing a successful 11-week run on stage at The Chelsea Theatre , and lead roles in the play Fallout at the Royal Court Theatre and Badnuff at The Soho Theatre .
Obiora has had television roles in My Family, Judge John Deed, Misfits , Sea of Souls , ITV1 's Afterlife , Doctor Who (" Blink"), Doctors , Powers ,The Bill and Holby City. He was in four episodes of EastEnders, the first episode airing on 11 June 2009, in which he played playboy footballer, Ellis Prince.
Obiora played receptionist Ben Trueman in the BBC One drama series Hotel Babylon, which was cancelled after its fourth series. He joined the cast of the long-running BAFTA winning medical drama Casualty for its 26th season playing the part of Lloyd Asike , a nurse. He spent two years on the show. Michael was part of an international ensemble that formed the cast of Sky Atlantic's 2015 epic eleven-part crime thriller, Fortitude. On 18 January 2017 Obiora made an appearance in Midsomer Murders on Itv as Oliver Marcet in the episode "Red in Tooth and Claw."
5. Cyril Nri
Cyril Ikechukwu Nri is a Nigerian British actor , writer and director who is best known for playing Superintendent Adam Okaro in the police TV series The Bill.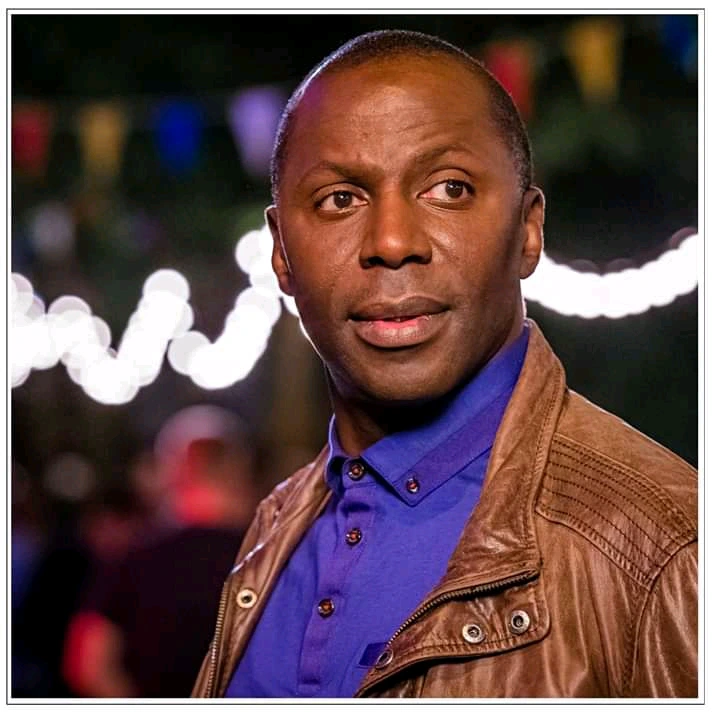 Nri was born in on 25 April 1961 in Nigeria . Nri's family are Igbo ; they fled the country in 1968 prior to the end of the Nigerian Civil War. He moved to Portugal when he was seven, and later to London.
Nri attended Holland Park School in West London and appeared in a school production of Three Penny Opera . He attended the Young Vic Youth Theatre in Waterloo, London. He trained at the Bristol Old Vic Theatre School . Nri has lived in south London since the 1980s.
He is best known for playing the role of Superintendent Adam Okaro, later chief superintendent , in the long-running ITV police drama The Bill . He also had a role as Graham, a barrister colleague of Miles and Anna, in both series of the cult BBC TV drama series This Life.
After drama school at the Bristol Old Vic Nri started acting life at The Royal Shakespeare Company where his first role was Lucius in Ron Daniel's 1982 production of Julius Caesar . He played Ariel to Max Von Sydow 's Prospero in Jonathan Miller's 1988 production of The Tempest.
In 2008, he starred alongside other former The Bill favourites Philip Whitchurch and Russell Boulter in an episode of BBC1's Waking the Dead.
In 2009 he appeared in The Observer at the Royal National Theatre.
In 2009 and 2010 he appeared in Law & Order UK as Judge Demarco and again reprised this role in the 2012 and 2013 series of the show.
In February 2010 he guest starred in Doctors .
In November 2010, he appeared in Series 4 of The Sarah Jane Adventures , in the "Lost in Time" episodes. He later reappeared in October 2011, in the opening episode of Series 5, "Sky" .
In 2012–13 he played Cassius in Greg Doran 's Royal Shakespeare Company production of Julius Caesar in Stratford upon Avon, London and New York, where in his New York Times review Ben Brantley said of Nri, "Mr. Nri's expression as he registers Caesar's words is that of a man who feels a noose tightening around his neck. Wary and sly, scared and manipulative, Mr. Nri is an excellent Cassius, capturing the climate of paranoia and politicking that thickens the air."
In 2016, he earned a British Academy Television Award nomination for his performance as Lance in the Russell T. Davies TV series Cucumber . He also appeared in an episode of Goodnight Sweetheart playing a doctor at the hospital where Yvonne Sparrow loses her unborn child (series 4).
In 2016 he played Polonius in Simon Godwin 's production of Hamlet for the Royal Shakespeare Company.
In late October 2016 he made his debut as a recurring character in the Doctor Who spin-off Class.
In 2017, he also had a minor role in an episode of the long-running BBC detective programme Death in Paradise, playing a corrupt mayor.
In 2020, he played a barrister in the BBC drama Noughts and Crosses.
Nri has been married, and now identifies as gay. He has two grown-up children.
6. Chris Obi
Christopher Obi Ogugua, born September 24, 1970, is a British actor and filmmaker who trained at Drama Centre London and graduated in 2001. He has done a season at the Royal Shakespeare Company where he was directed by Sir Antony Sher in the four-hander, Breakfast with Mugabe and a season at the Globe Theatre in 2007. He is best known for playing Mr. Jacquel/ Anubis on American Gods and Klingon captain T'Kuvma in Star Trek: Discovery.
Obi was born in London to an Igbo father. He studied at the Drama Centre London and later trained students at Actor in Session, where he serves as Artistic Director.
Obi's professional theater debut was as a Messenger in Edward Hall's production of Macbeth in 2002 in the West End. He plays Mr. Jacquel/ Anubis in American Gods. Obi plays Klingon captain T'Kuvma in Star Trek: Discovery.
7. Eke Chukwu
Eke is a British actor, born and raised in south-east London. His parents are both Nigerians of Igbo descent.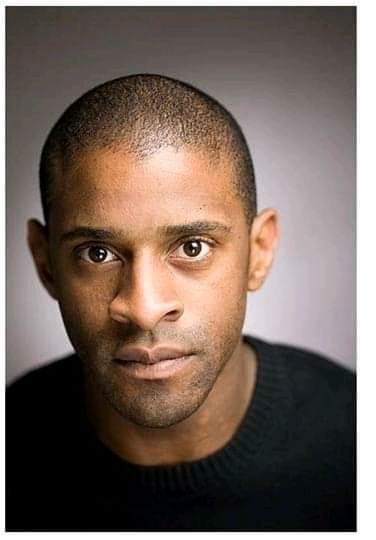 Eke attended various Youth theatres as a teen, namely the London Bubble Theatre where he learned a few craft basics and developed his passion for performance. In pursuit of an acting career, he was awarded a scholarship to train at London's prestigious Mountview Academy of Theatre Arts where, after 3 years Stage and Screen training, he was awarded a BA(Hons) Degree in Performance. He graduated Mountview Academy of Theatre Arts in July 2003. Work soon followed with Stage productions at Talawa Theatre Company, The Royal Shakespeare Company and The Royal National Theatre.
8. Arinze Kene
Arinze Kene is a British actor and playwright.
In 1987, Kene was born in Lagos , Nigeria. Kene's Igbo father was a taxi driver.
Kene has appeared in stage productions such as playing Simba in The Lion King , Daddy Cool , and in June 2009 played strutting lothario Raymond LeGrendre in the musical Been So Long, based on Ché Walker 's 1998 play, which opened at the Young Vic. Kene also plays the lead in 2010 UK Film Council feature Freestyle.
In 2010, he joined the cast of the BBC's EastEnders as Connor Stanley, for which he was nominated for Best Newcomer at the 2011 All About Soap Bubble Awards.
In January 2011, his play Suffocation opened at the Oval House Theatre in London.
He won the 2010 award for Most Promising Playwright at The Offies (Off West End award). His latest play, Little Baby Jesus at the Oval House, has been nominated for Best New Play in The Offies 2011. He is a member of the series 3 writing team for EastEnders: E20. In April 2011, his casting as Rocco in Hollyoaks was announced.
In 2016 he portrayed Tyler in the television series Crazyhead.
From 6 October to 3 December 2016 Kene acted and sang in the role of Sam Cooke in the Donmar Warehouse production of the European premiere of One Night in Miami , a play by Kemp Powers.
He will appear opposite Beanie Feldstein and Alfie Allen in How to Build a Girl, directed by Coky Giedroyc.
In 2018, Arinze starred in Misty, which in September transferred to Trafalgar Studios , following a sold-out run at the Bush Theatre earlier in the year. The play was written by Kene, directed by Omar Elerian and produced by Trafalgar Entertainment Group.
On 17 February 2020, it was announced that Arinzé Kene would play the role of Bob Marley in the new musical Get Up, Stand Up! opening at the Lyric Theatre in February 2021 in London's West End.
9. Chiké Okonkwo
Chiké Okonkwo, born 18 March 1982, is a Nigerian British actor. He is known for portraying PC Clark in New Tricks and DC Callum Gada in Paradox. He currently stars as Lee Truitt, the love interest of the title character on the BET series Being Mary Jane.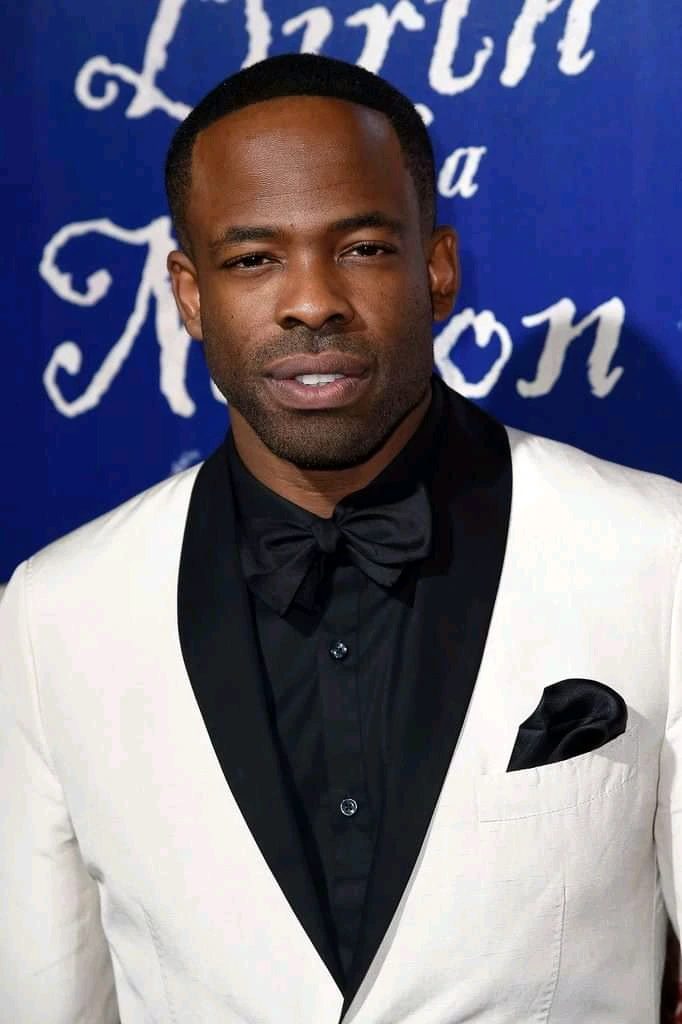 Born and brought up in Kingston upon Thames, Okonkwo is an Igbo of Nigerian descent. He attended Tolworth Infants/Juniors School and Southborough High School in Hook, and later turned down a number of places at the UK's leading drama schools in order to pursue a university education, gaining a First Class degree in Business Computing from the University of Surrey , graduating in 2003. After completing his studies Okonkwo pursued an acting career full-time.
Okonkwo was one of ten actors selected from twelve thousand applicants for the BBC Talent Scheme in 2001, leading to his first professional acting role in Holby City. He trained at the National Youth Theatre , and was a member of the National Youth Music Theatre between 1999 and 2002. Okonkwo is the patron of the Kingston-based International Youth Arts Festival.
Okonkwo's stage credits include Oklahoma! ,Into the Woods , Fixer , As You Like It , In Time and A Matter of Life and Death . He spent a year performing at the National Theatre , where he appeared in several productions including Philip Pullman's His Dark Materials.
Okonkwo's film work includes Derailed (2005), Animal (2005) and Spirit Trap (2005). He has also appeared in the short films Tooting Broadway Flatmates and Knock Off .
On television, Okonkwo has made guest appearances in episodes of Holby City , Silent Witness , Casualty, M.I.T.: Murder Investigation Team and Roman Mysteries. He also appeared in Blood and Oil , a BBC Two drama about the oil conflict in the Niger Delta. Okonkwo played the lead roles of PC Clark in the pilot and first series of New Tricks , and DC Callum Gada in Paradox.
Okonkwo is a long-standing member of the Royal Shakespeare Company (RSC) performing in their 50th Anniversary season in Stratford-Upon-Avon, and most recently in Gregory Doran 's critically acclaimed production of Julius Caesar (play) at the Brooklyn Academy of Music (BAM) in New York in 2013.
He co-starred in The Birth of a Nation , which premiered in competition at the Sundance Film Festival in 2016.