Nollywood is no doubt filled with lots of talented actors. However, one of the major reasons why some actors usually succeed more than others is their versatility. One important attribute of a true actor is their ability to slot into any role they are needed to act. You will agree with me that the likes of John Okafor, Late Sam Loco, and even Francis Odega are best suited for comic roles. And the likes of Pete Edochie and Olu Jacob are at their best when used as Kings in movies.
1. Mercy Johnson:
Mercy Johnson is undoubtedly one of Nollywood's best actresses. However, what makes her better is her raw acting talent. The 37-year-old movie star has successfully acted as a queen, princess, village girl, classy lady, Tomboy, and many other movie roles.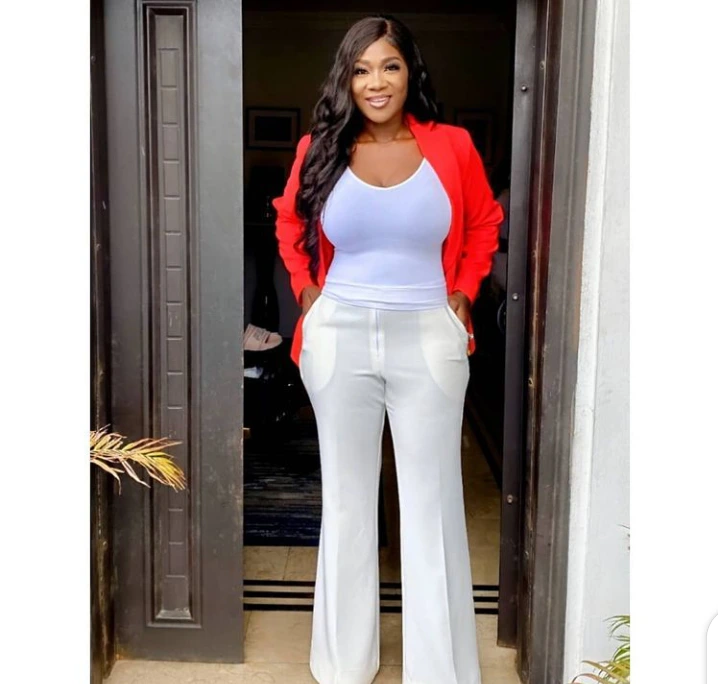 2. Ramsey Nouah:
Arguably one of Nollywood's veteran actors, Ramsey Nouah needs no introduction. When it comes to acting, the actor is one of the most versatile you will ever come across. Whether he is acting as a Casanova, a father, a son, a king, a prince, or even a thug, the actor always performs excellently.
3. Odunlade Adekola:
Most people might say, 'he mostly acts in Yoruba movies, but it doesn't matter. The multi-talented actor is still one of the most versatile actors in Nigeria. His ability to slot into different movie roles is second to none.
4. Kate Henshaw:
Not many might agree to this but it's true, Kate Henshaw is one of Nollywood's most talented actresses. The 50-year-old award-winning movie star can act as a boss lady, a queen, a doctor, a mother, etc.
5. Funke Akindele:
I don't think I need to shed more light on this one. Similar to Mercy Johnson, Funke Akindele is, without doubt, one of the rawest talents in Nollywood. At the age of 44, she can act virtually any movie role thrown at her.
6. Patience Ozokwor:
Many young Nigerians might not be familiar with Patience Ozokwor's movies but she is still a force to be reckoned with. During her active days in the movie industry, many knew that she could act as a mother, a wicked stepmother, a queen, and many other roles.
7. Nkem Owoh:
Nkem Owoh is another popular Nollywood veteran who is quite renowned for his comic roles in movies. However, whenever he is tasked to take any other role, the 63-year-old always gets the job down.
8. Destiny Etiko:
At the age of 32, Destiny Etiko is arguably one of Nollywood's best actresses in recent times. The award-winning actress can fit into the role of a princess, queen, village girl, classy lady, tomboy, or even an old woman.
9. Zubby Michael:
Similar to Destiny Etiko, Zubby Michael is also a top movie star in Nollywood. The 36-year-old is currently at the peak of his career making him one of the most sought-after actors in Nigeria. However, whether he is acting as a house boy, a village boy, a king, a prince, an old man, or even a gateman, you can be sure Zubby Michael will do a good job.