Many years ago this is a question that nobody was asking. Now, it is a very important question that women are being asked before they go into their marriages. The question is: Will you take your husband's last name? Will you give up yours for his?
Many women in today's world have decided to get married and not change their surname to their husband's even though that is still the cultural norm.
As much as people like to believe that this is a 'western tradition', even here in Nigeria, we have celebrities who are choosing to not forgo their last name for their husband's.
In this list, we will be counting down 10 women who refused to give up their last name. Are you ready to dive in? Then let's go!
1. Simi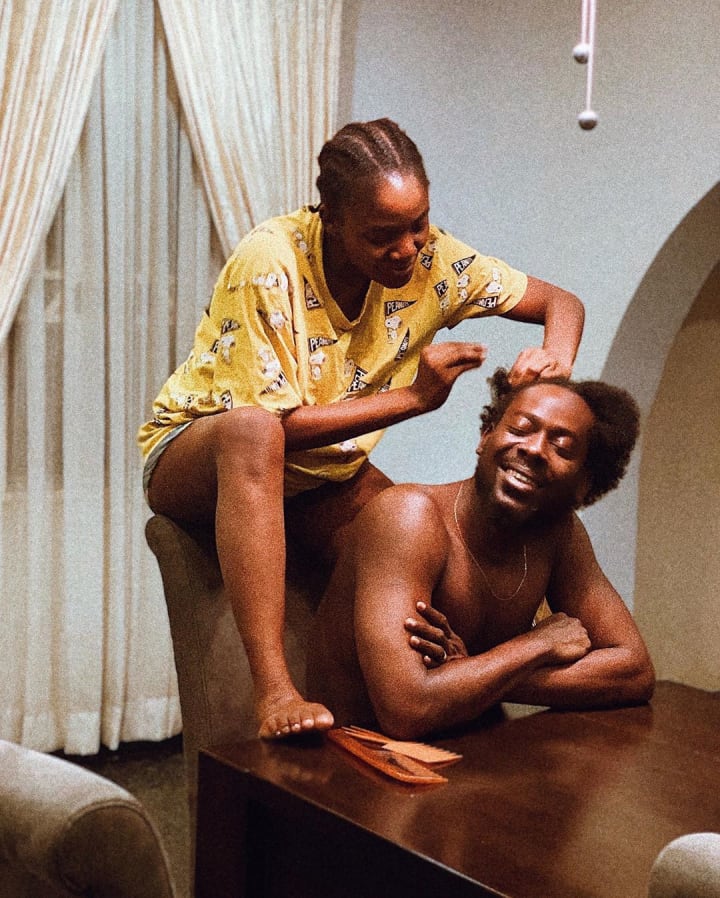 Simi and Adekunle Gold famously got married in a private ceremony on January 9, 2019. After the wedding, many people just assumed that she completely changed her name from Simisola Ogunleye to Simisola Kosoko because that is Adekunle's surname.
But that is in fact, not the case. At the end of the Behind The Scenes of her Duduke video which she posted on 20th August, 2020, she was credit not as Simisola Kosoko but Simisola Ogunleye-Kosoko.
She didn't give up her maiden name, she hyphenized it which I guess is the new thing that is becoming popular with women especially in entertainment these days.
Another example of this is: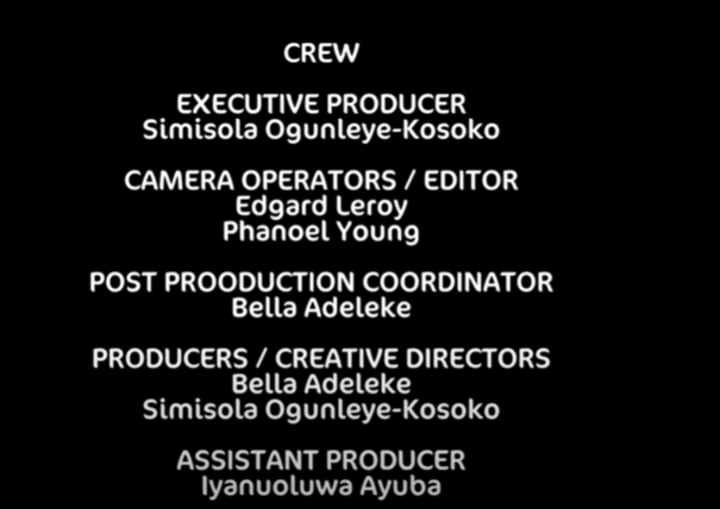 2. Adesua Etomi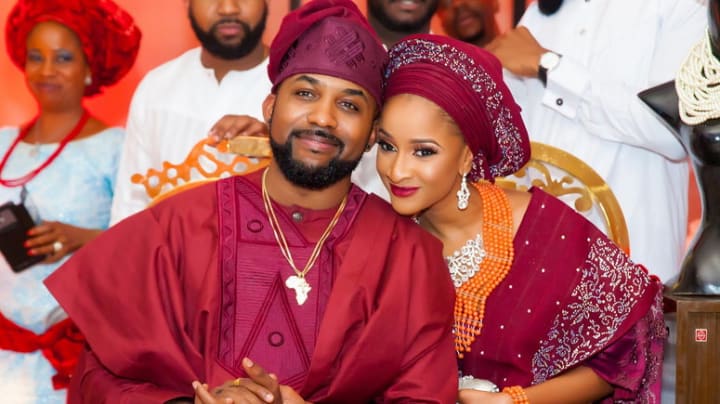 Adesua Etomi is another woman who people immediately started calling Adesua Wellington because that is her husband Banky W's surname.
However, Adesua Etomi according to her names on social media doesn't go by Adesua Wellington, but Adesua Etomi-Wellington.
Just like Simi.
3. Funke Akindele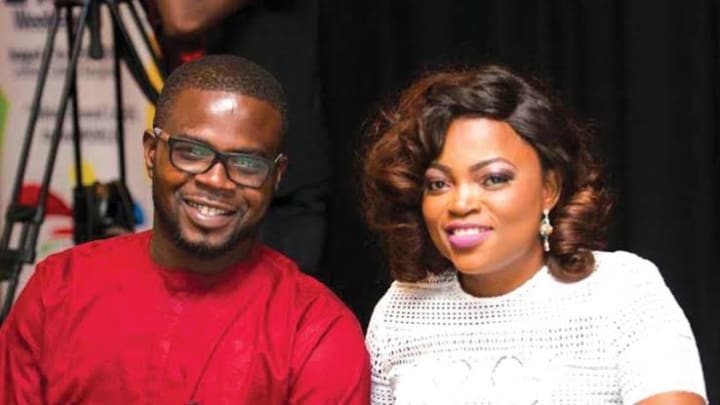 Hyphenization is rampant and this is the last one on the list that would be a hyphenized example, but Funke Akindele didn't change her name to Funke Bello after marrying her husband. No, instead she changed her name to Funke Akindele-Bello which is what she goes by now.
While hyphenizing is the simple alternative to not changing your name altogether, there were a number of women who just said NO, I'll be keeping my name without any hyphenization or change. Here are some of those women.
4. Hilda Dokubo
Hilda Dokubo in 1986 got married to her husband, Karo Mrakpor. The two were together until 2008 when they broke up before coming back again in 2013 and remaining married since.
Still, all these years later and 2 times married to the same man, Hilda Dokubo has felt no need to change her name and still goes completely by Hilda Dokubo.
5. Regina Daniels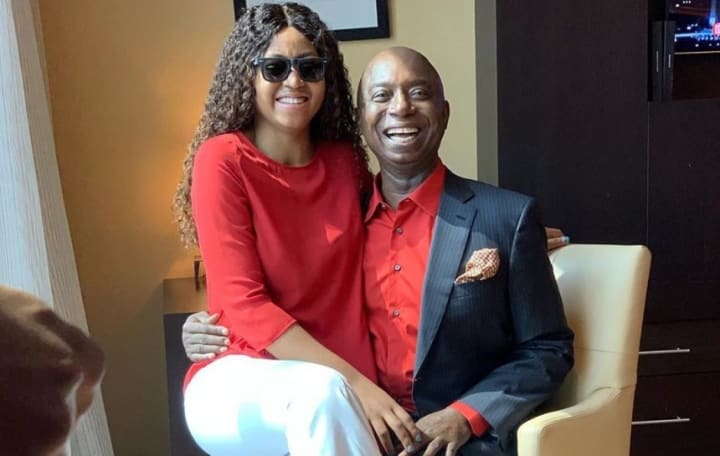 Regina Daniels is yet another woman who didn't bother to change her surname despite how popular she and her marriage have become. The actress is popularly married to wealthy man, Ned Nwoko but despite their very talked about marriage, Regina still goes by Regina Daniels and not Regina Nwoko.
6. Stella Damasus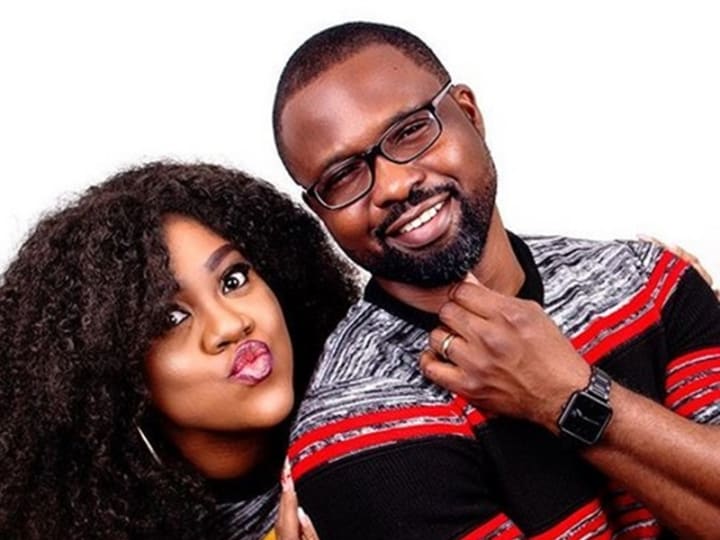 This one is quite interesting. Why? Because when Stella was married to her first husband, Jaiye Aboderin, she popularly went by Stella Damasus-Aboderin. In fact, till this day, many people think that's still her name. However, after the death of her first husband when Stella went on to marry her now husband, Daniel Ademinokan, she didn't change her name. Stella still very much goes by Stella Damasus everywhere and not Stella Ademinokan.
7. Joke Silva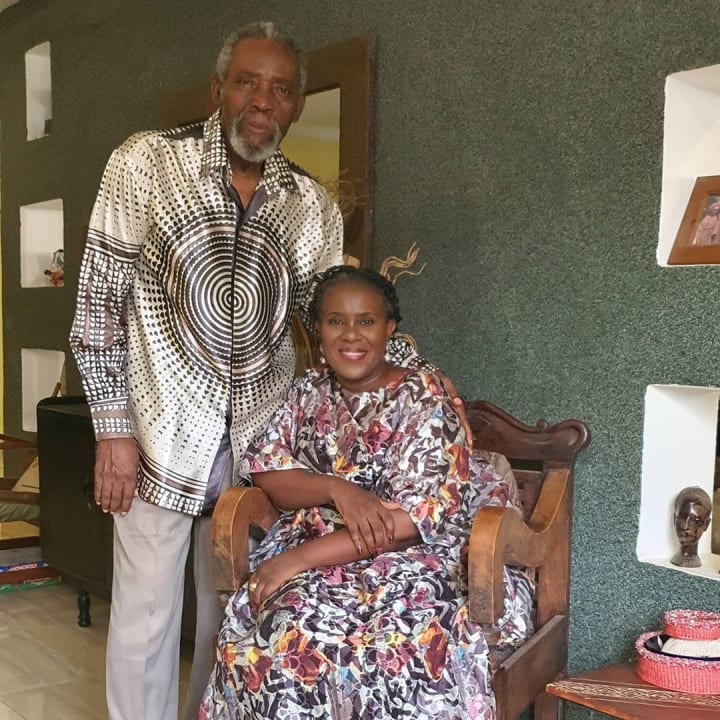 Another perfect example that didn't really hit me until now is Joke Silva. She has always been Joke Silva since I knew her despite the fact that she is really popularly married to Nollywood veteran actor, Olu Jacobs. Never once has Joke Silva gone by Joke Jacobs or Joke Silva-Jacobs. Joke Silva has always been Joke Silva.
8. Lala Akindoju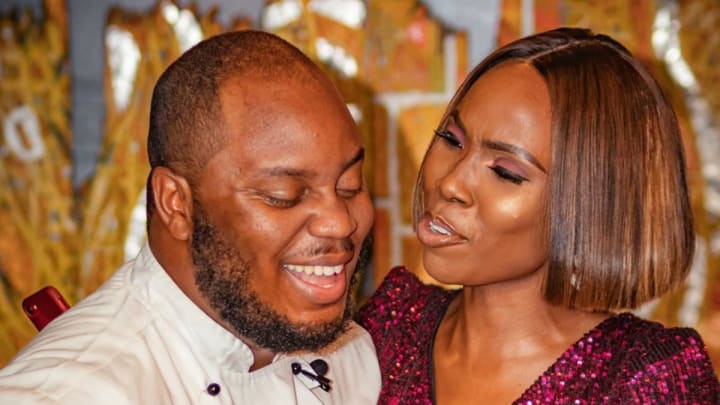 Lala Akindoju is a Nigerian actress. I didn't even know Lala had gotten married because all the time I've known her, she's been Lala Akindoju. But, in 2018, Lala in fact got married to her husband Gbubemi Fregene. Since their wedding, Lala hasn't changed or given up her surname and still goes very much by Lala Akindoju and not Lala Fregene.
9. Clarion Chukwura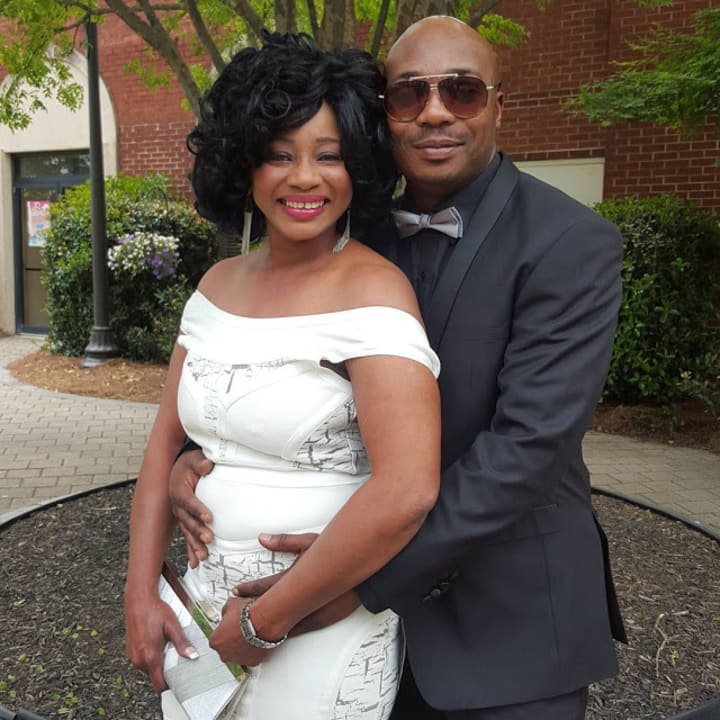 Remember when Clarion Chukwura used to go by Clarion Chukwura-Abiola? It was a popular time. Well, she now goes by just Clarion Chukwura. Yes, she is married now to current husband Anthony Boyd but I guess this time around, she's choosing not to stress herself or the public with a new name and is just sticking with Clarion Chukwura.
10. Stella Dimoko Korkus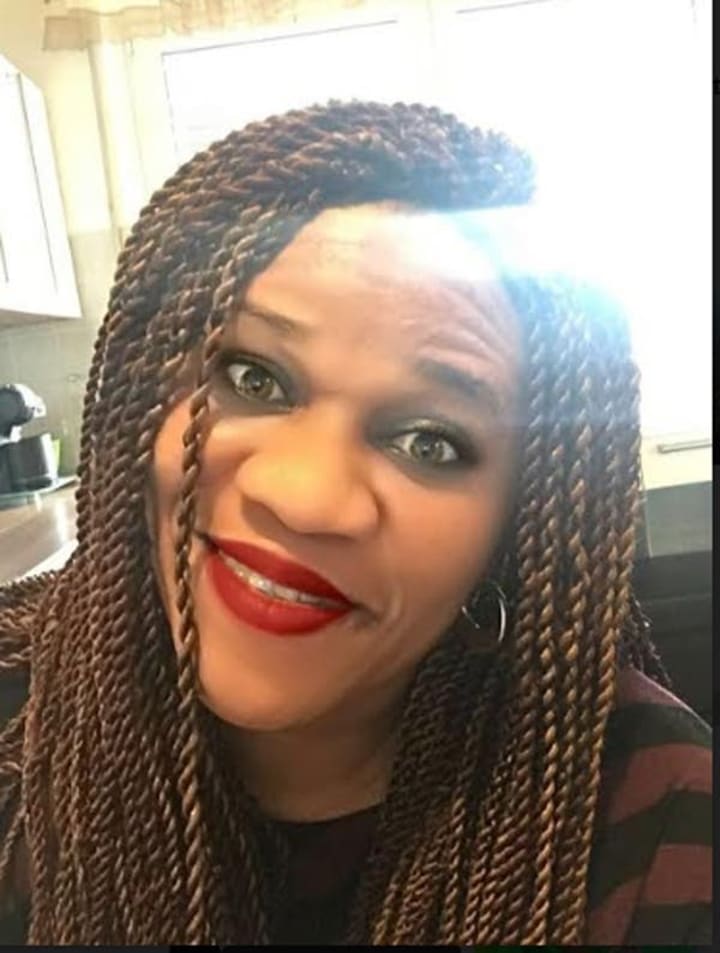 Now this is what you call no time. Stella, a popular Nigerian blogger, relocated to Germany with her husband in 2004. That is all we know. After her wedding, Stella didn't change her name. She didn't even share pictures of her husband or children. When in 2017, speculations started happening and a certain man started being touted around as her husband, Stella said:
For record purposes,My hubby looks nothing like the fine photo merged with mine here.

Yes hubby is white…

Yes hubby is German…

But the story aint correct…

It is OK to write whatever anyone wants but I will also use my platform to correct any wrong story.

It is OK to call me out but the decision to leave my family private remains so and I do not regret it.

The Stella Dimoko Korkus brand is mine alone and has no affiliations with husband or Children.