Veteran Nollywood actress, Chioma Chukwuka Akpotha recently shared a video that captured the moment she screamed at the top of her voice after opting for a glass slide in Dubai.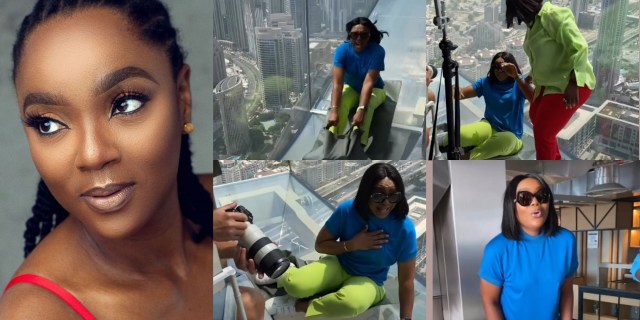 The thespian took to her Instagram page a few hours ago to share the video which showed her screaming as she slid from the top area of the glass to down.
Recall that Chioma Chukwuka, Uche Jombo, Omoni Oboli, and Ufuoma Mcdermott had vacationed in the United Arab Emirates, Dubai precisely a couple of weeks back, and subsequently visited some exciting places.
Chioma basically rolled out the clip from her archives alongside a funny caption.
She wrote:
"I thought my village people were at it o !
.
The best thing @omonioboli 's challenge did for me during our #DuabiGirlsTrip22 was to "Conquer" my fear for heights !
.
Obara Jesus ! The slide felt like I was going from one end of the world to another !!!!!!!!!!! The glass slide is just 6 second long 

I was yelling like a sheep going to be slaughtered 

My eyes were SHUT all the way till the end.
BUT I DID IT ! And I will do it again !
.
Did you hear @ufuomamcdermott calling me Agbaya 
 but my girl @uchejombo was there to cheer me on because na she dey suffer my fear jitters the most so she understand!
.
Pleas kindly go to #DubaiNowNow.com to catch up on the latest #MyDubaiVibes minisode
#ChiomaChukwuka
#DubaiGirls22
#MyDubaiVibes"
Watch the video below: