Nigerian wedding is an all-out affair, bursting with food, music, color, and dancing. Many couples have two weddings; a cultural ceremony, followed by a church ceremony.
Over time there have been some really big wedding ceremonies in Nigeria involving the political elites and these weddings cost a lot of fortune to put up.
Below are some of these expensive wedding ceremonies in Nigeria over the years.
1. Fatima Dangote and Jamil Abubakar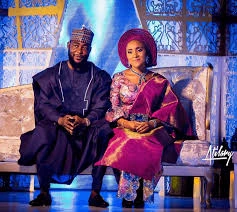 On the 23rd of March, the daughter of Aliko Dangote, Africa's richest man got married in a spectacular ceremony attended by the world's elites.
Among these elites were the world's richest man Bill Gates, Nigeria's Vice President Yemi Osinbajo, and First Lady Aisha Buhari. Nigeria's finest, Wizkid and Davido were guest artists at the event.
2. Halima Babangida And Auwal Lawal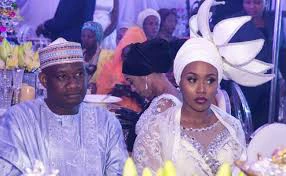 When Halima Babangida married Alhaji, Auwal Lawal Abdullahi on Friday, May 12, 2017, the whole of Minna stood still for the flamboyant, rich ceremony. Nigeria's political elite gathered for the celebration.
Halima Babangida and Alhaji Auwal Lawal wedding had nine major ceremonies staged in four days at different venues. With all the full compliment of sumptuous entertainment deployed with a platoon of event planners, decorators, comperes, entertainers, food and drinks vendors, photographers and cameramen, makeup artists, and more.
3. Faith Jonathan and Godswill Osim Edward
This wedding took place between former President Jonathan's daughter and her then-boyfriend Godswill Osim Edward on April 12, 2014. Beyond the amount spent on both the traditional and white weddings, a lot was spent on gifts for this wedding. Some of the gifts for this wedding were packs of gold-plated iPhone 5. These phones were designed by luxury designer Malivelihood.
4. Halima Saraki And Adeniyi Olukoya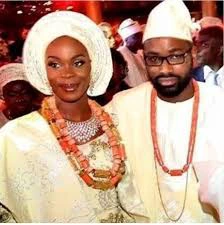 The nuptials of Halima, daughter of ex-Senate President Bukola Saraki to Adeniyi Olukoya also had a lot of important personalities in attendance. Africa's richest man Aliko Dangote was amongst the guests as well as other top captains of industries. The ex senate president went all out in ensuring his first daughter's wedding was one that had the town talking and it was indeed a wedding to behold.
5. Zahra Buhari and Ahmed Indimi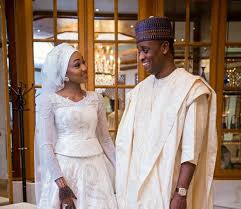 The wedding between the President of Nigeria Muhammadu Buhari's daughter Zahra and one of the richest billionaires in Nigeria Mohammed Indimi's son Ahmed Indimi commenced with a grand ball held at the presidential villa and the wedding ceremony which took place in Maiduguri was nothing short of expensive.
The ceremony was a colorful display of Fulani culture and elegance as the theme was Royalty. The guests ranged from industrial giants to political heavyweights.