The Nigerian movie industry (Nollywood) has produced a lot of talented Nollywood actors since its inception. Nigerian Nollywood has grown rapidly between 1990 and 2000 to become the second largest producer of movies annually in terms of volume.
While some Nollywood Actors started with the Nigerian cinema when it was still upcoming, some other talented movie stars joined along the way and together has made Nollywood what it is today and the history of Nollywood would not be complete if these 5 Nollywood actors with European fathers below have not stood the test of time in proving their worth in acting are not mentioned.
Check out below 5 Nollywood actors whose fathers are from Europe:
1. Van Vicker, Netherlands
The actor Van Vicker is one of the finest Nollywood male actors of our time, who has starred in plenty of different productions, and in all of them, he did incredibly well.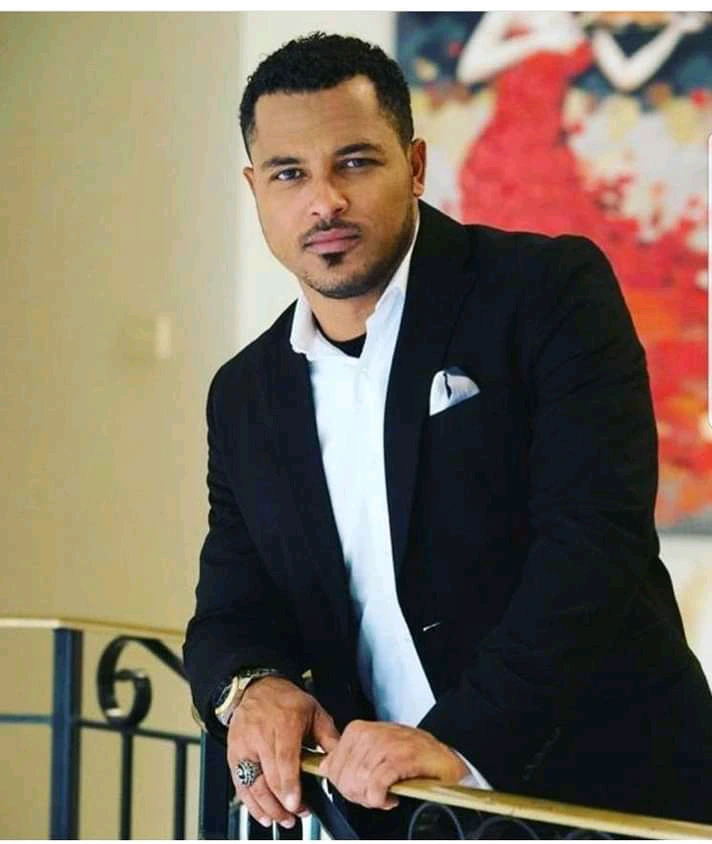 He is mostly popular among the fans because of his humble personality in the majority of his movies. This man has a huge power of attraction, which is why he is capable of charming all his viewers. He has been a star of several great Nollywood movies and acted alongside remarkable actors like Desmond Elliot, Mercy Johnson, Jackie Aygemang Appiah, Stephanie Okereke, Yvonne Nelson, Ini Edo, Kate Henshaw-Nuttal, and Nadia Buari.
Joseph Van Vicker was born on August 1st, 1977. The actor was born in Ghana. Van Vicker's parents were of different nationalities– his mother was half Ghanaian half Liberian, while his father was Dutch. He also has a sister.
When Van Vicker was only six years old, his father passed away. His mother had to raise him alone, and he is very close to her, as she was his only remaining parent. Van Vicker considers his mother to be a hero, given the circumstances which she had to endure.
During the actor's childhood, he and his mother moved around the world a lot, so Van Vicker now describes himself as a global citizen. As for his school, Van Vicker was a student at the Mfantsipim School in Ghana. Unknowingly to him, he was school mate with another Ghanaian Nollywood actor Majid Michel.
The first career venture of Van Vicker happened in 1997 when he was twenty years old. His career started not as an actor, but as a presenter. He auditioned for the presenter position on the new TV station, called "TV3 Network", after seeing the advertisement for this job in the newspaper. Van Vicker had to go through a few auditions before he was finally hired. As a part of his new work, he had to do a lot of productions and present his ideas. Later, he resigned and found a new job on Groove FM radio station. He was hired to do a drive time programme. However, later the TV station was replaced with the local station, and since Van Vicker was not fluent in the local language, he had to look for something else.
This is when he found a new TV station, which was called Metropolitan Television and he started producing new programs there and presenting. His corporate successes earned him a promotion to the assistant head of entertainment. Alongside his main work on Metropolitan Television station, he also worked at the Vibe 91.9 FM, as well as some other stations. Van Vicker's TV career was really satisfying for him, but he also wanted to try acting.
He decided to audition for the television series "Sun City", which was his first big project as an actor. He had a role of the fine arts student Leroy King Jr, who was born in the United States and came to Sun City for the educational purposes. These series ran for ten episodes and became very popular in Ghana. Van Vicker really enjoyed his time on this show and decided that it would be great for him to star in more big movies.
His first movie was called "Divine Love", where he acted with his former school mate Majid Michel and the Ghanaian actress Jackie Aygemang Appiah. This movie had mild success and made Van Vicker understand that acting is his biggest passion. He decided to stop working on the radio and resign from the television and radio. During this time, he also started an advertising agency, which was called "Sky + Orange", and he ran it for a while until he understood it took too much of his time and let other people run it. He is still a CEO of this company, and he is very much involved in the business of his agency, which is movie direction and production.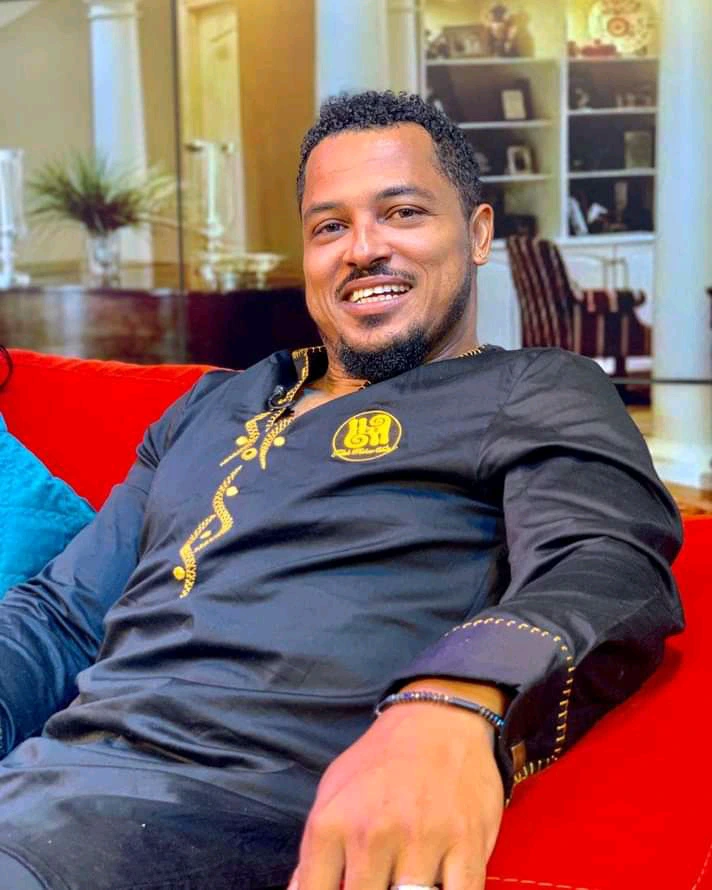 Real fame came to Van Vicker after his role in the movie "Beyonce", which very quickly made him a superstar. In 2007, Van Vicker decided to expand his horizons and debut in Nollywood, as a lot of his fellow Ghanaian actors did the same. In the Nigerian movie industry, he became known for his roles of the romantic hero. People were comparing him to Majid Michel, Emeka Ike, and Ramsey Nouah. The popular Nigerian movie star, Omotola Jalade-Ekeinde, even revealed that she had the best on-screen kiss in her career with no one other than Van Vicker. After he became famous in Nigeria, the next step was international recognition, and the actor masterfully pulled this off when he appeared in the Australian movie "Cop's Enemy", together with Prema Smith and John Kay.
This superstar has won multiple awards for his great acting talent, which are both from Ghanaian and Nigerian movie awards. He is one of the richest Nollywood stars and gets a considerable pay per movie. However, Van Vicker is one of those people who always aim for the better. For instance, his biggest dream is to star in Hollywood movies.
He has also produced five movies of his own, the most popular of which is called "Friday Night" and is starring Nana Ama McBrown. This production follows the adventures of four married men who go out on Friday nights and have fun. Van Vicker is proud of this movie and has a lot of plans which include producing new ones in future.
Van Vicker is very happily married to the woman that he loves and treasures and they have known each other since they were teenagers. Van Vicker wife's name is Adjoa Vicker, and she was born in January 1977, which makes her of the same age as her husband.
2. Rosy Meurer, Netherlands
Rosaline Meurer fondly called 'Rosy Meurer' is a Nigerian model, female actor, and brand ambassador.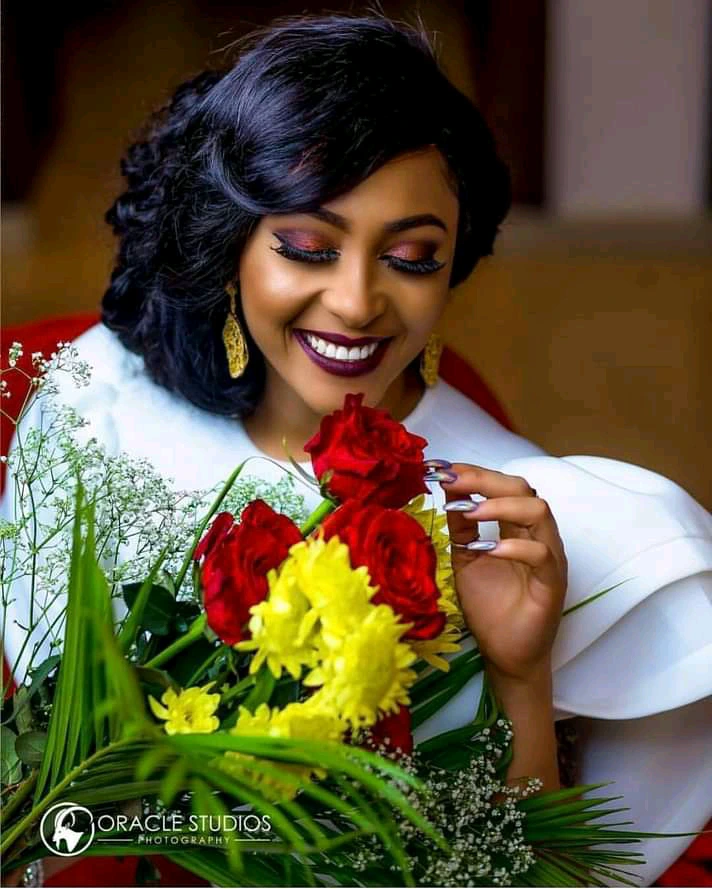 Her popularity soared when she was named the 'other woman' in the marriage saga between Tonto Dikeh and ex-husband, Olakunle Churchill.
Rosaline Ufuoma Meurer was born on February 15, 1992, in The Gambia.
She is the first child in a family of three. Her father is Dutch while her mother hails from Delta State.
Meurer started her career as a model in The Gambia, before moving to Nigeria in 2009.
She was discovered in The Gambia by Nigerian actor and politician, Desmond Elliot who advised her to try acting in Nigeria.
She moved to Lagos and started her acting career, starring in a minor role in Emem Isong's film Spellbound in 2009. She followed it with a feature in the 2011 film In the Cupboard and the 2012 film, Weekend Getaway.
She stopped acting for a while and went back to school in The Gambia.
On her return to Nigeria in 2014, Meurer joined the cast of TV series Oasis, starring in a lead role as Kaylah.
Since then, she has acted in many other movies like Damaged Petal and starred in Red Card and Open Marriage, Our Dirty Little Secret, Philip and Polycarp, The Incredible Father, Pebbles of Love, Our Dirty Little Secret, Karma and Ayo Makun's Merry Men: The Real Yoruba Demons.
She has a diploma in business management and also studied photography.
3. Caroline Danjuma, Scotland
Caroline Danjuma, known previously as Caroline Ekanem, is a Nigerian female actor. She made her screen debut in 2004, starring in some of Chico Ejiro's popular films. After a hiatus from the film industry, she made a comeback in 2016, producing and starring in the romantic thriller Stalker.
Caroline was born to a Scottish father and a Nigerian mother. She is the first of three children. She studied environmental protection management, geography and regional planning at the University of Calabar.. She also obtained a certificate of achievement in organisational behavior from Edinburgh Business School in 2016.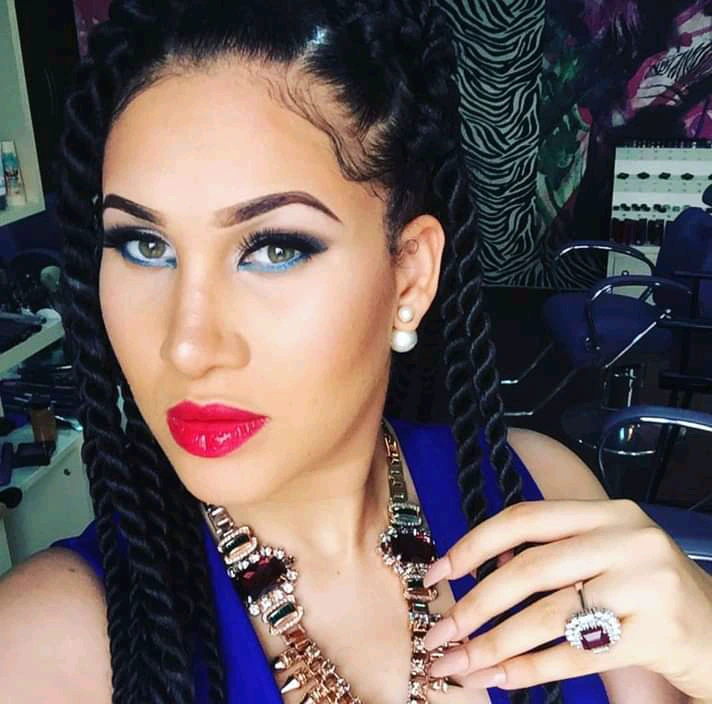 In 2004, Caroline Danjuma was introduced into the Nigeria movie industry (Nollywood) by Chico Ejiro through Rita Dominic and started starring in Chico Ejiro's popular films. In 2004, she rose to fame after starring in the blockbuster movie "Deadly Care" alongside with Rita Dominic. The movie was produced and directed by Chico Ejiro. After the success of "Deadly Care" Caroline Danjuma starred in another blockbuster movie "Deadly Kiss" which gave her a nomination for Best Actress in Nigeria at the Africa Movie Academy Awards.
Caroline Danjuma has acted in more than 150 Nollywood movies which include Deadly Care, Deadly Kiss, Missing Angel, The Captor, Foreign Affairs, Real Love, The Twist, A Second Time, The Beast, The Angel, etc.
Caroline Danjuma has been nominated 12 times for Best Actress in Nigeria and has won Best Actress of the Year at the Africa Magic Viewers Choice Awards.
In August 2017, Caroline Danjuma was honored for her advocacy programs centered on building capacities of Nigerian youths by a Pan-African organization.
Caroline Danjuma has dated 2Face Idibia during her early period in the Nigerian movie industry. In 2007, Caroline Danjuma got married to Musa Danjuma, the younger brother to Nigerian billionaire Theophilus Danjuma.
The marriage is blessed with two sons and a daughter. Due to misunderstanding which could not be resolved, Caroline Danjuma and her husband Musa Danjuma got divorced and were separated in 2016.
4. Lilian Bach, Poland
Lilian Bola Bach is a Nigerian female actor and model.
Lilian was born in Lagos Island to a Yoruba mother and a Polish father.
As a result of her father's profession, she lived in various parts of the country during her formative years, attending Army Children's school, Port Harcourt and Idi Araba Secondary School, Lagos.
She briefly majored in Theatre Arts at the University of Lagos.
Lilian Bach came into limelight in the late1990s as a model and rose to fame after competing and winning the Most Beautiful Girl in Nigeria (MBGN) beauty pageant hosted by Silverbird Television in the late 1990s and has since then featured in several television commercials and finally became the Face of Delta.
In 1997, Lilian Bach joined the Nigerian movie industry (Nollywood) and has featured in several Nollywood movies of both Yoruba and English genres. She is one of the most beautiful, most gifted, most skillful, most creative and most talented actresses in Nigeria. She knows how to interpret her roles very well and can fit in any character given to her by movie directors and producers.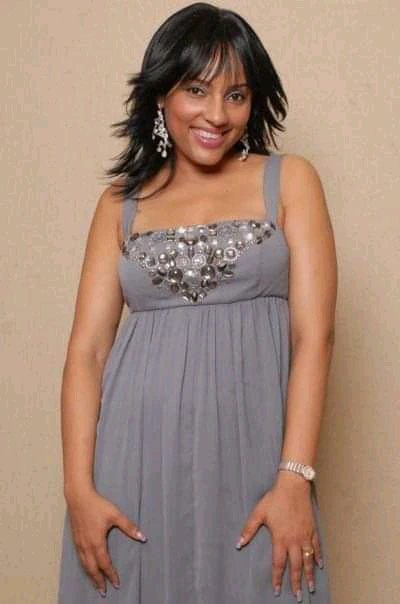 Lilian Bach has acted in more than 150 Nollywood movies which include Eletan (2011), High Blood Pressure (2010), Eja Osan (2008), Angels of Destiny (2006), The Search (2006), Joshua (2005), Mi ose kogba (2005), A Second Time (2004), Big Pretenders (2004), Ready to Die (2004), Broken Edge (2004), Lost Paradise (2004), Ogidan (2004), The Cartel (2004), True Romance (2004), Market Sellers (2003), Not Man enough (2003), Outkast (2001), Married to a Witch (2001), etc.
She acts mostly in romantic movies and sometimes she plays the role of a river goddess or mermaid in movies. In 2013, Lilian Bach quit acting to focus in other businesses.
5. Shan George, United Kingdom
Shan George is a famous Nigerian female actor who widely known for her excellent acting performance.
Before featuring in the movie Thorns of Rose, George had earlier starred in a 1997 soap opera titled Winds of Destiny. She is best known for her role in the movies Outkast and Welcome to Nollywood.
Shan was born to a Nigerian mum and a British dad in Ediba, a town in Abi local government area of Cross River State, Nigeria.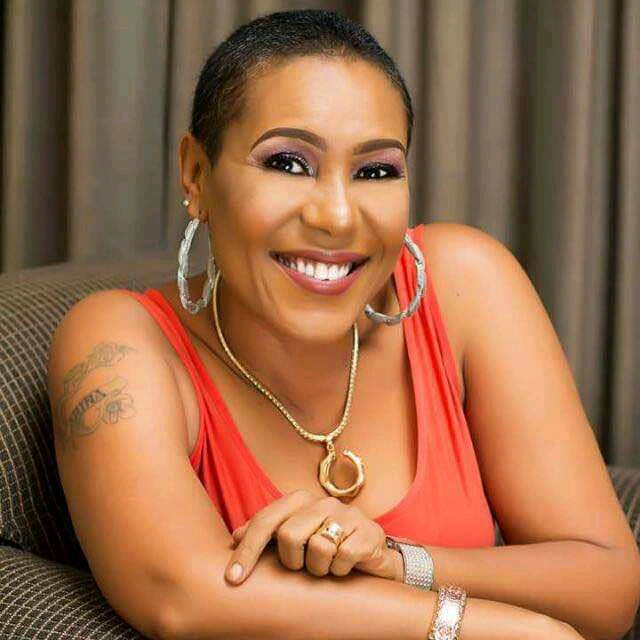 She is an alumnus of the University of Lagos where she studied Mass Communication and went on to produce her debut movie titled All For Winnie during her final year.
In 2010, Shan released her debut studio album titled Dance which got positive reviews from music critics. She presently has two children after being involved in several broken marriages.
Shan George has been married three times. She first got married at the age of 16, got divorced from her husband, married two more men including TeeBillz, and is now set for her fourth marriage.
She has so far starred in many Nollywood movies such as Thorns Of Rose, All For Winnie, A Second Time, Outcast, Blood Diamonds, Welcome to Nollywood, Travails of Fate, Made in Heaven, General's Wife, Wrong Number, My Sweat, London Forever, Super Zebraman, A Second Time, Grand Mother, Passionate Crime, One Good Man, Do Good, etc.