The Grammy Award (stylized as GRAMMY , originally called Gramophone Award), or just Grammy, is an award presented by the Recording Academy to recognize achievements in the music industry. The trophy depicts a gilded gramophone. The annual presentation ceremony features performances by prominent artists, and the presentation of those awards that have a more popular interest.
The Grammys are the first and biggest award of the Big Three networks' major music awards held annually (between the American Music Awards in fall, and Billboard Music Awards in summer).
It is considered one of the four major annual American entertainment awards , along with the Academy Awards (film), the Emmy Awards (television), and the Tony Awards (theater and Broadway).
The first Grammy Awards ceremony was held on May 4, 1959, to honor and respect the musical accomplishments by performers for the year 1958. Following the 2011 ceremony, the Academy overhauled many Grammy Award categories for 2012.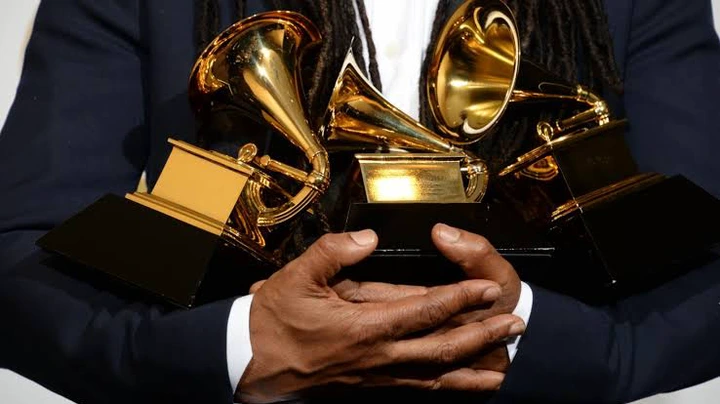 The 62nd Annual Grammy Awards were held on January 26, 2020, at the Staples Center in Los Angeles.
In this entertainment article, I will be sharing with you 6 Grammy Awards Winners who are of Yoruba Origin:
1. Sikiru Adepoju
Sikiru Adepoju is a percussionist and recording artist from Nigeria , primarily in the genres of traditional African music and world music. He plays a variety of instruments and styles.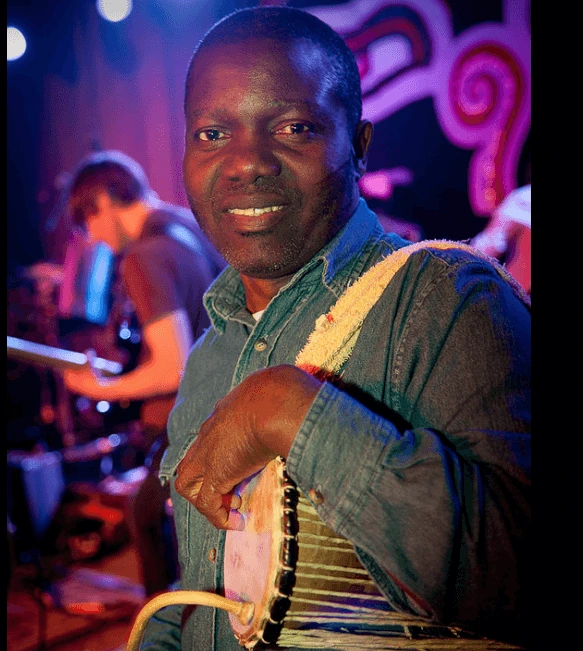 Sikiru Adepoju was born November 10, 1950 in Nigeria. American percussionist Mickey Hart calls him "the Mozart of the talking drum." Sikiru Adepoju first came to the focus of the American music scene through his involvement with the Grammy Award-winning Planet Drum project. His technical mastery of the talking drum and various indigenous percussion instruments (dundun, gudugudu, gome, omele, sekere, etc.) have gained acceptance and respect among music listeners of all tastes.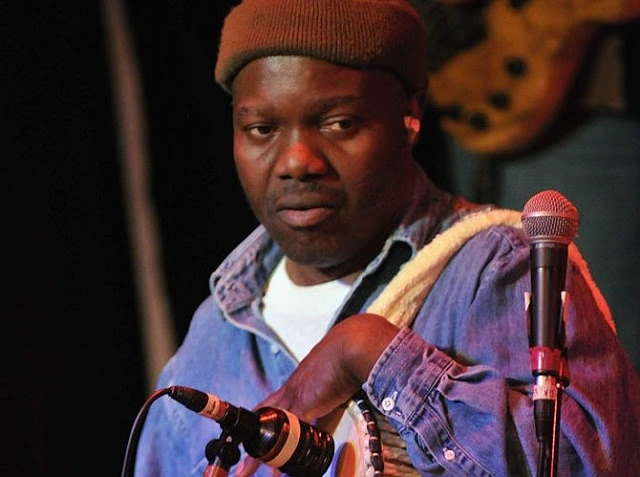 Born in Eruwa, Western Nigeria, where he hails from, Sikiru grew up in a "talking drum family" where he began his tutelage of the instrument at his father's side (Chief Ayanleke Adepoju), at the age of six. He then went on to tour and record several albums with renowned Nigerian Juju artist Chief Ebenezer Obey and his Inter- Reformers Band. Obey, who called his personal style the miliki (enjoyment) sound, began where noted juju entertainer I.K. Diaro left off. Obey drew in such Western elements as multiple guitars and a Hawaiian steel guitar soloist, adding them to the traditional rhythmic foundation.
After he moved to the San Francisco Bay Area in 1985, Sikiru soon met world-renowned percussionist and leading African music artist Babatunde Olatunji. Shortly after meeting Olatunji, Sikiru joined his Drums of Passion ensemble and began a 17 year period with the group, recording and touring extensively throughout the world, until a year before Olatunji's death in 2003.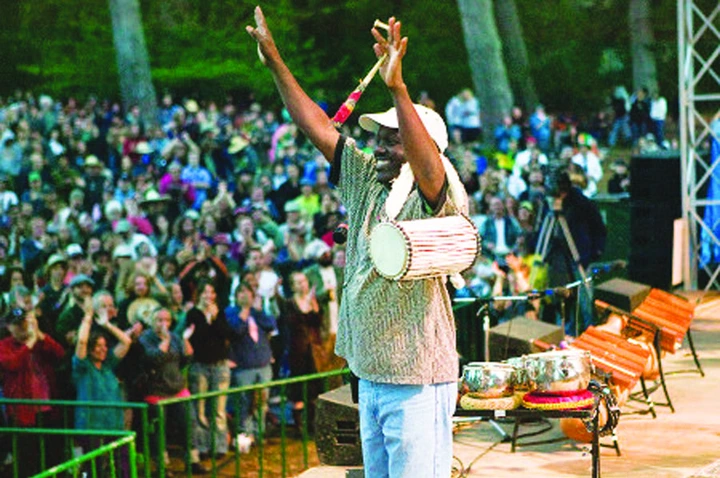 While a member of Olatunji's Drums of Passion, Sikiru recorded with Stevie Wonder and Carlos Santana, and performed with the Grateful Dead, where he met Grateful Dead drummer Mickey Hart. It was after meeting Hart that Sikiru also joined Hart's Planet Drum ensemble. In 1991 the group's debut release, Planet Drum, hit #1 on the Billboard World Music Chart, remaining there for 26 weeks, and went on to receive a Grammy Award for Best World Music Album. In 2002 Sikiru joined Mickey Hart's Bembe Orisha (party to the spirits).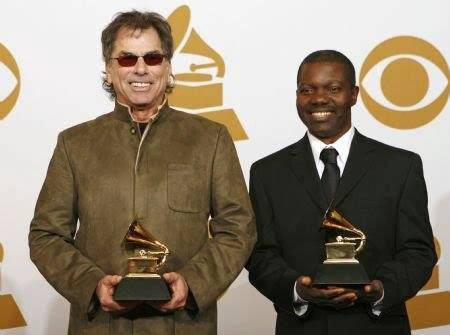 Adepoju formed various bands, including The Honeymakers, Afrika Heartbeat, Sikiru Adepoju & Heart Beat, and Limbo Rhythm Project.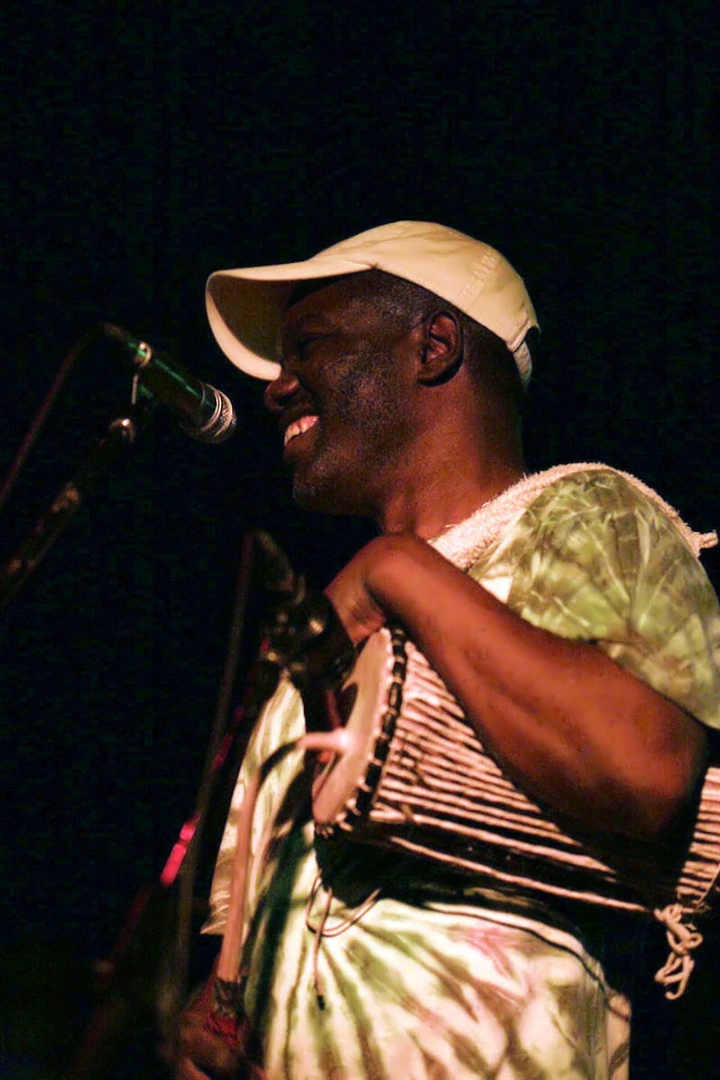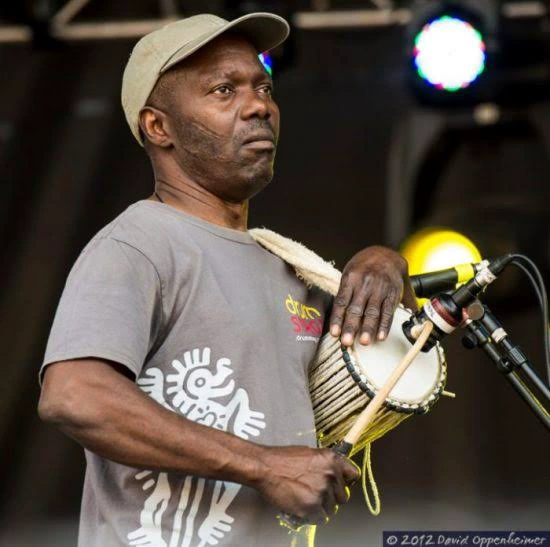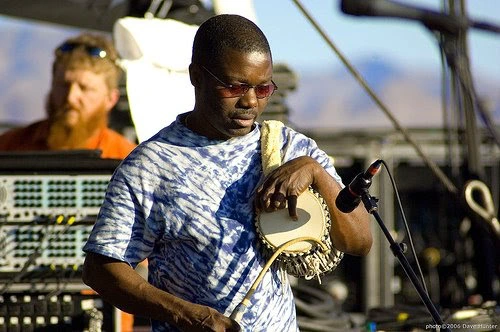 2. Sade Adu
Sade, by name of Helen Folasade Adu, born January 16, 1959, Ibadan, Nigeria, Nigerian-born British singer known for her sophisticated blend of soul, funk, jazz, and Afro-Cuban rhythms. She enjoyed wide critical acclaim and popularity in the 1980s and early '90s.
Adu, who was born to a Nigerian economics professor of Yoruba Origin and an English nurse, was never addressed by people in her community by her English first name, Helen. Her parents began calling her Sade, a shortened form of her Yoruba middle name, Folasade. When she was four years old, her parents separated, and she moved with her mother and younger brother to Essex, England. At age 17 Sade began a three-year program in fashion and design at Central St. Martin's College of Art and Design in London. After graduating, she modeled and worked as a menswear designer. Her foray into music began when she agreed to fill in temporarily as lead singer for Arriva, a funk band that had been put together by her friends. Sade later sang with another funk band, Pride, before breaking away with fellow Pride members Stuart Matthewman, Andrew Hale, and Paul Spencer Denman to form the band that would eventually bear her own name.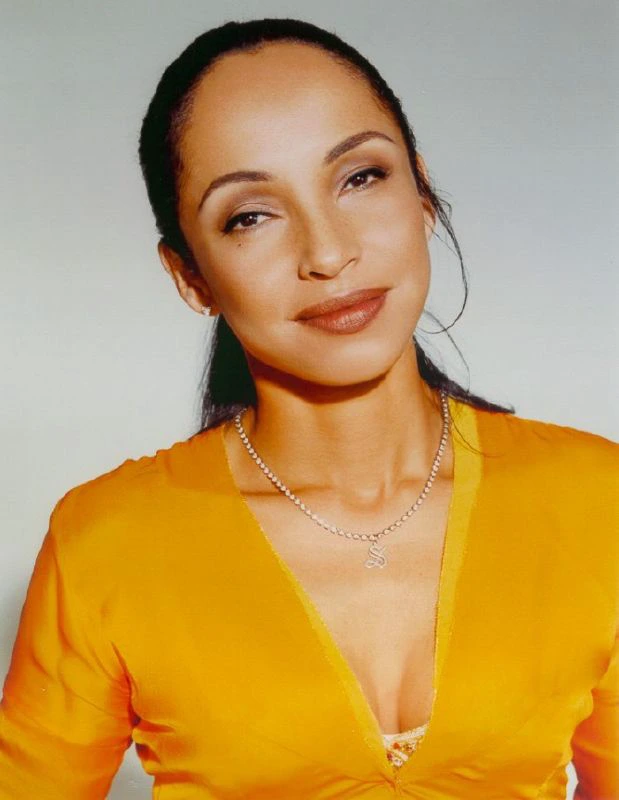 Sade's smooth sound, which defied easy categorization, was exemplified by the songs "Your Love Is King" and "Smooth Operator," both tracks from the group's debut album Diamond Life (1984), which earned Sade and her bandmates a Grammy Award for best new artist. A second album, Promise (1985), enjoyed similar popularity and was followed by a world tour. The album featured the hit song "The Sweetest Taboo," which stayed on the American pop charts for six months. In 1988 Sade embarked on a second world tour to coincide with the release of a third album, Stronger than Pride.
In 1992 Sade released Love Deluxe, which featured the Grammy-winning single "No Ordinary Love." After a subsequent world tour, Sade enjoyed life away from the limelight. She became a mother, while other members of her band recorded separately as Sweetback. The band reunited to produce the critically acclaimed Lovers Rock (2000), which earned a Grammy for best pop vocal album.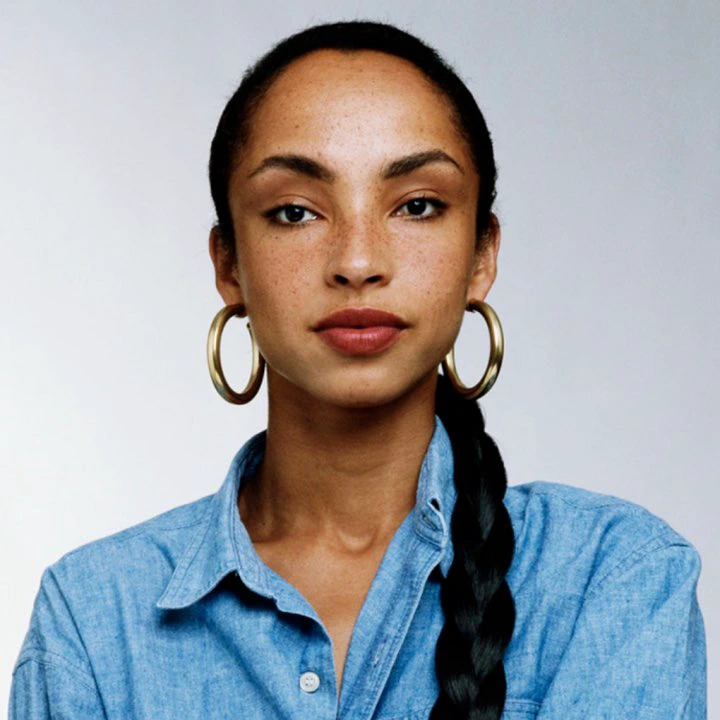 In 2001 Sade embarked on a highly successful world tour, excerpts of which were featured on Lovers Live (2002). Sade's first album of original material in a decade found the band wrapping new instrumentation and rhythms around the smooth vocals that had defined it since the 1980s. The Grammy-winning title track of Soldier of Love (2010) incorporated martial beats and harsh guitars, and critics praised the trip-hop and reggae influences that coloured Sade's trademark soulful melodies. Following another hiatus, Sade contributed the song "Flower of the Universe" to the film soundtrack for A Wrinkle in Time (2018). She was appointed Officer of the Order of the British Empire (OBE) in 2002 and promoted to Commander of the Order of the British Empire (CBE) in 2018.
3. Kevin Olusola
Cellist, singer, and beatboxer Kevin "K.O. Olusola is best known as a member of the a cappella vocal ensemble Pentatonix.
Born in Pasadena, California in 1988 to a Nigerian-born father of Yoruba Origin and Grenadian-born mother, Olusola first began to play music at age four with piano lessons. At age six he started taking cello lessons, and at age ten added the saxophone. Throughout grade school and high school, Olusola was heavily involved with all the various school ensembles, from orchestra and concert band to marching band and jazz band. He also sought out several extracurricular musical activities, including playing principal saxophone with the United States Collegiate Wind Band's tour of Europe and winning a spot to perform at Carnegie Hall as part of the American Fine Arts Festival.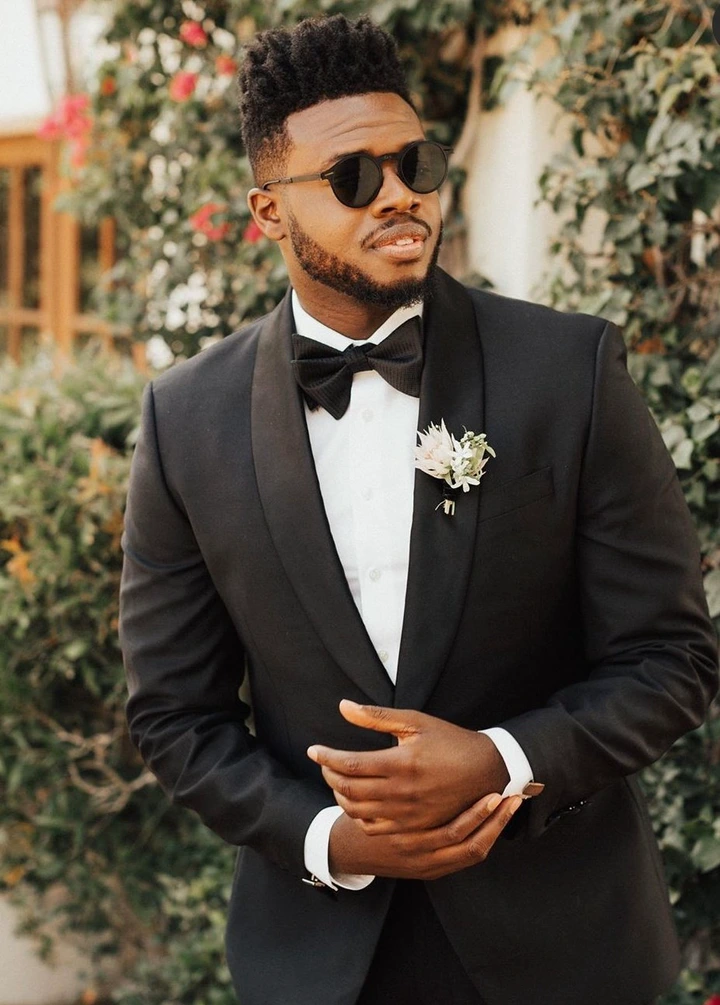 After high school, Olusola attended Yale, where he studied premed while also continuing to pursue his musical goals, including playing cello as a member of the Yale Symphony Orchestra. However, it was while on an overseas program studying in Beijing, China, that he developed his unique "celloboxing" technique, which involves, essentially, beatboxing rhythmic patterns while playing his cello. After returning to Yale, the technique helped win him the runner-up spot in competition presented by famed cellist Yo-Yo Ma. Inspired, Olusola began uploading YouTube videos of himself performing cover tunes in his distinctive celloboxing style.
In 2011, Olusola's video cover of cellist Mark Summer's "Julie-O" went viral and caught the attention of singer Scott Hoying, who invited Olusola to join his up-and-coming a cappella ensemble, Pentatonix. A week after graduating Yale, Olusola joined Pentatonix and auditioned for season three of NBC's reality vocal competition The Sing-Off. Pentatonix ultimately won the competition and signed a recording contract with Sony Music. Olusola has appeared on all of l Pentatonix's albums including PTX, (20 12), Vol. 1 PTXmas (2012), and PTX, Vol. 2 (2013), for which he co-wrote three songs. In 2015 Olusola released his debut solo EP, Renegade, which further showcased his unique classical, pop, hip-hop, and electronica-influenced mix of cello playing, beatboxing, and singing.
On February 8, 2015, Pentatonix won a Grammy in the "Best Arrangement, Instrumental or a cappella" category for their song "Daft Punk", a medley of songs by Daft Punk. On February 15, 2016, Pentatonix won a Grammy in the same category, this time for "Dance of the Sugar Plum Fairy" from their "That's Christmas to Me" album. On February 12, 2017, Pentatonix won a Grammy in the "Best Country duo/group performance" category for "Jolene" which featured Dolly Parton.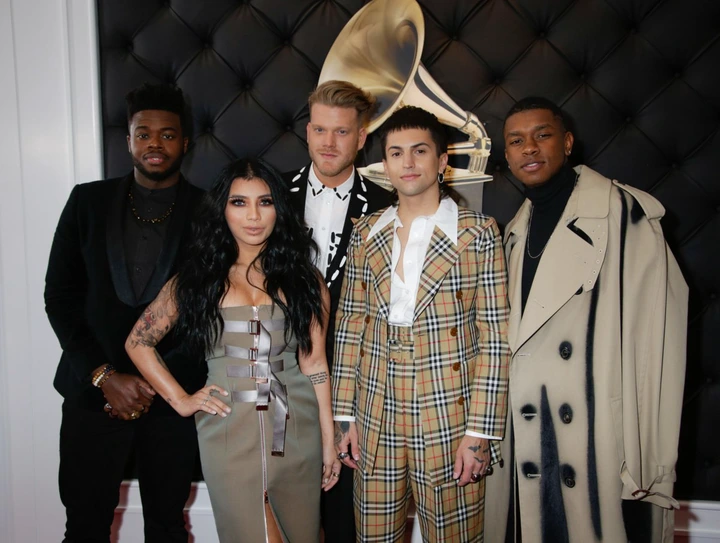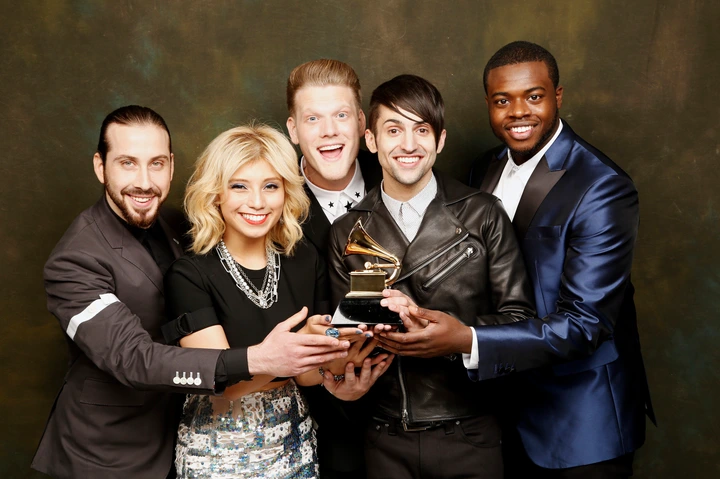 4. Seal
Olusegun Olumide Adeola Samuel, born on February 19, 1963, popularly known as Seal is a British-Nigerian soul and R&B singer who has won several accolades for his work, including Brit Awards, Grammys and MTV Base Awards. He has sold more than twenty million albums worldwide.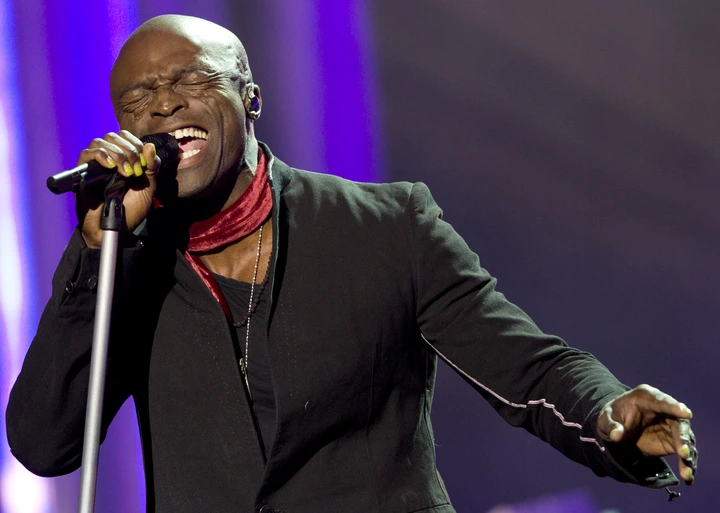 A musician who has a Yoruba root in Nigeria, he was raised in inner London by a foster family. As a result of a childhood skin disorder called discoid lupus erythemathosus (DLE), he developed distinctive facial scarring. He received a diploma in architecture and also worked in a variety of jobs: at McDonald's, as a designer of leather clothing and as an electrical engineer.
His music career began when he started singing at a night club. Seal succeeded in creating a distinctive fusion of soul, folk, pop, dance, and rock, and in the mid 1980's, he joined Push, an English funk band, and together they toured Japan. For a short time he was a member of a Thailand-based blues group. He returned to England and in 1990, He released the song 'Killer' in collaboration with Adam "Adamski" Tinley (a British keyboardist) and thereafter was signed with ZTT Records.
Seal won the attention of Trevor Horn who eventually became his producer. The hit track, 'Crazy' – off his first album Seal (1991) – which was produced by Horn, reached number two on the UK music charts. In 1994 his second album Seal II was released. The third single from the album, 'Kiss from a Rose,' was part of the soundtrack for the blockbuster film Batman Forever (1995). The song gained international airplay and both the album and the single won 1996 Grammy Awards for Record of the Year and Song of the Year respectively.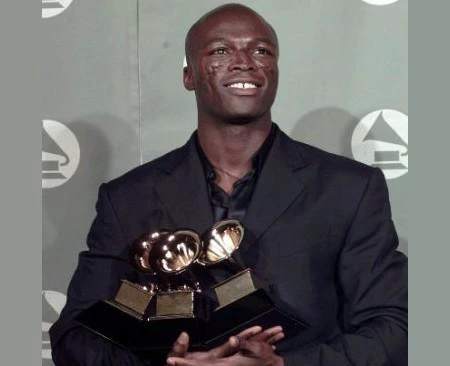 In 1998 Seal released Human Being. The album was the product of a turbulent time in his life, including a split and later reconciliation with Horn, as well as Seal's parting with ZTT Records (he signed with Warner Bros Records in 1997) and was not as successful as its predecessors. However, it received gold record certification by the RIAA just two months after its release date.
Seal's other albums include Seal IV (2003), System (2007), Soul (2008), Commitment (2010) and Soul 2 (2011).
Seal has been nominated on several occasions for MTV Base Awards, Grammys, American Music Awards, and BET Awards. He has won three Brit Awards (for Best British Male Solo, Best British Album and Best British Video in 1992), and three Grammys for Pop Male Vocalist, Record of the Year, and Song of the Year in 1996. He also won an MTV Video Music Award for Best Video from a Film. Seal is also a coach on The Voice Australia, a musical reality show.
Seal was married to German supermodel Heidi Klum. The couple have three children: sons Henry Günther Adeola Dashtu and Johan Riley Fyodor Taiwo, and daughter Lou Sulola. In 2009, he adopted Klum's daughter with Italian businessman Flavio Briatore, Helene "Leni" Boshoven Klum (who is now referred to as Leni Samuel). The couple were divorced in January 2012.
5. Chamillionaire
Chamillionaire whose real name is Hakeem Temidayo Seriki was born on 28th November 1979. He was born in Washington D.C, and at the age of four, his family moved to Houston, Texas, and he later on settled in northwest Houston. Hakeem was born to an African-American Christian mother and a Nigerian Muslim father of Yoruba Origin. However, in his teen years, his parents got divorced. He attended Jersey Village High School, where he studied together with rapper Paul Wall.
Hakeem has a younger brother called Rasaq Seriki and who later on, became part of major fall out between Paul Wall and Cham. While in his teens, rap and secular music became appealing to him; however, coming from a religious household, his parents were bluntly opposed to it.
Chamillionaire is said to be married to Deetra Seriki. Their story dates back to 2001 when there was a lot of speculation that the two were dating. In 2010, after the foreclosure of one of his mansions, which he termed as a "bad investment," Hakeem revealed that he had a son who was born in the same year May 14th and he was called Xavier which means "new house". Very little is known about this part of his personal life.
Hakeem has won seven awards and received sixteen award nominations. Chamillionaire Ridin Dirty song earned him a Grammy Award and other significant nominations.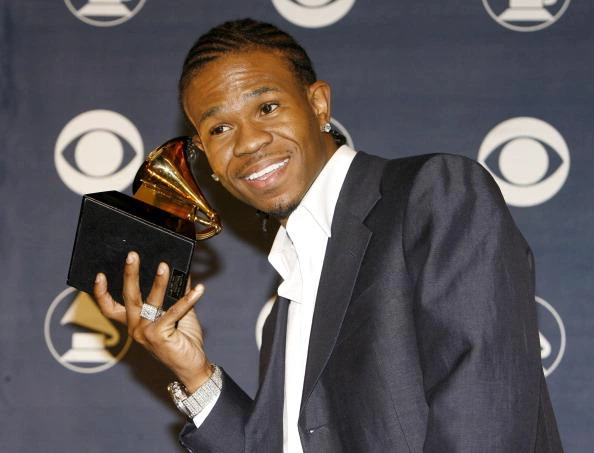 Hakeem's investments have played a significant role in increasing his wealth. The hit rapper established himself as an entrepreneur back in 2003 in the car business, Fly Rydes Kustom Toy'z. Later on, he founded his record label, Chamillitary Entertainment, which was previously distributed by Universal Records. The record label has been independent since 2011.
Hakeem founded a modeling company to help young people who wanted to get into the business but did not know how to. It was his way of giving back to the people who had something that they could offer, but they did not know how to go about it. It is also reported that he has a tour bus company.
Hakeem Seriki significantly understood the potential in the tech industry, and a lot of his major investments reflect that. Among the significant investments, he is known for the Uber's competitor, Lyft, where he has invested alongside Big Boi and Trey Songz. He also worked to create an application that would connect celebrities and their fans.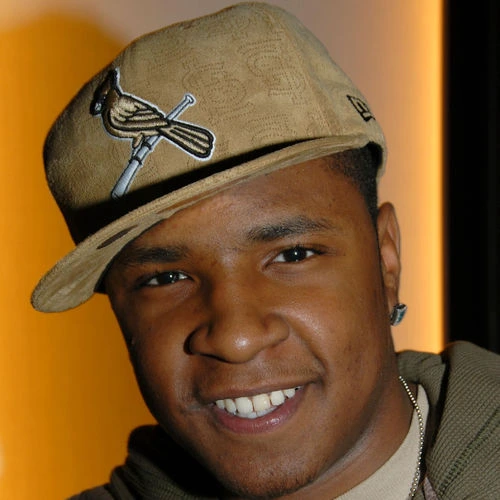 Chamillionaire 2019 announced in an interview with Yahoo Finance that he would be investing in a start-up business managed by a woman or a person of colour. The move was to help increase the minority figures that are seen in venture capitalism.
6. Olalekan Babalola
Olalekan Babalola (born c. 1960) is a Nigerian jazz percussionist and musician. Born in Lagos State, Nigeria where he began playing the conga at a tender age, he has released seven albums and jointly won two Grammy Awards.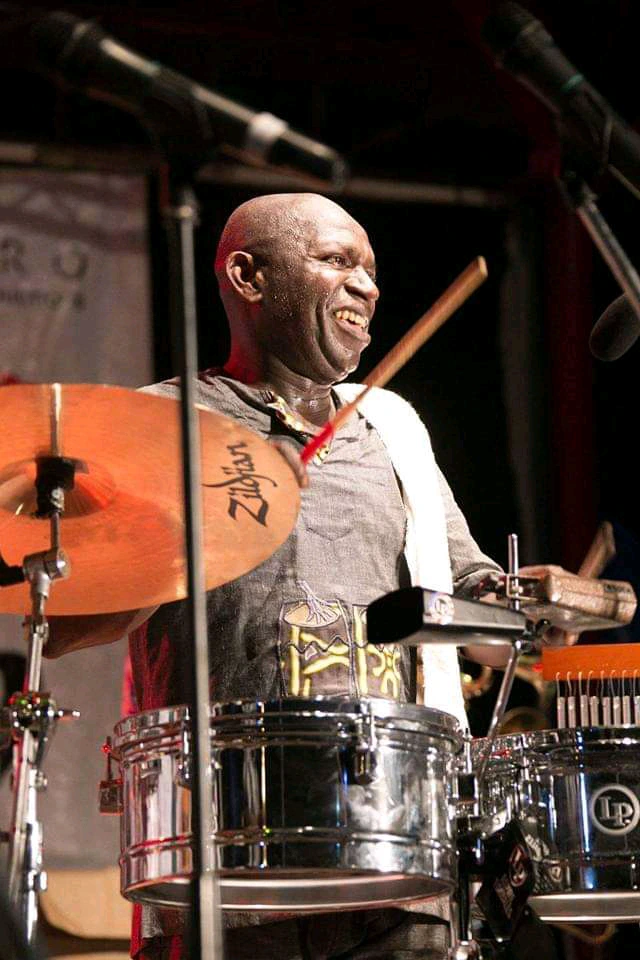 Babalola was born in Lagos State, South-Western Nigeria where he attended Bishop Oluwole Primary School, Agege for his basic education before proceeding to Iwo in the old Oyo State for his secondary school education. At the age of six, he had started playing the conga at his father's Aladura church and later formed a patchwork band with his peers.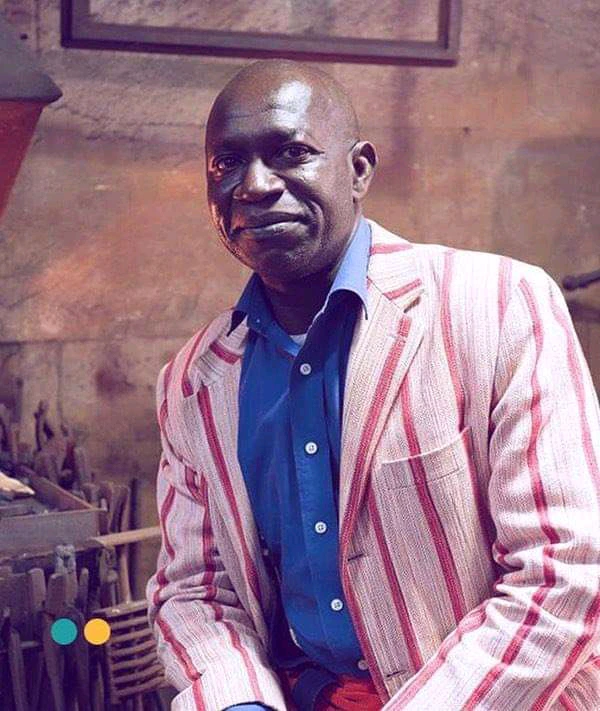 In 1980, he left Nigeria for the United Kingdom to study automobile engineering at the Chelsea College of Aeronautical and Automobile Engineering after he won a Lagos State Scholarship. Babalola however dropped the engineering programme for music and later enrolled at the Central Saint Martin's College of Art and Design where he studied filmmaking. He proceeded to the Northern Film School where he completed his master's degree.
He began his professional career after joining a band called Samba Samba Band and later New York City-based Art Blakey's Jazz Messengers band, where he perfected playing the Bongo drums and performing jazz music. Upon his return to the U.K, Babalola later went on to work with notable acts including Prince, Ernest Ranglin, Branford Marsalis, African Jazz All Stars, Roy Ayers, David Byrne, Damon Albarn, Tony Allen amongst others. In 2006, he became Nigeria's first Grammy Award winner for his work on Ali Farka Touré's In the Heart of the Moon which he was credited in three tracks. He also won a second Grammy in 2009 for his work on Cassandra Wilson's 2008 album titled Loverly.