Brace yourselves for this one.
I've done a couple of Nigerian twin-resemblance stories but I just realized that for all of those posts, I haven't actually done a simple 7 Nigerian Celebrities Twins list.
So, it's a new year – what better list to start off the new year?
1. Mary and Joseph Lazarus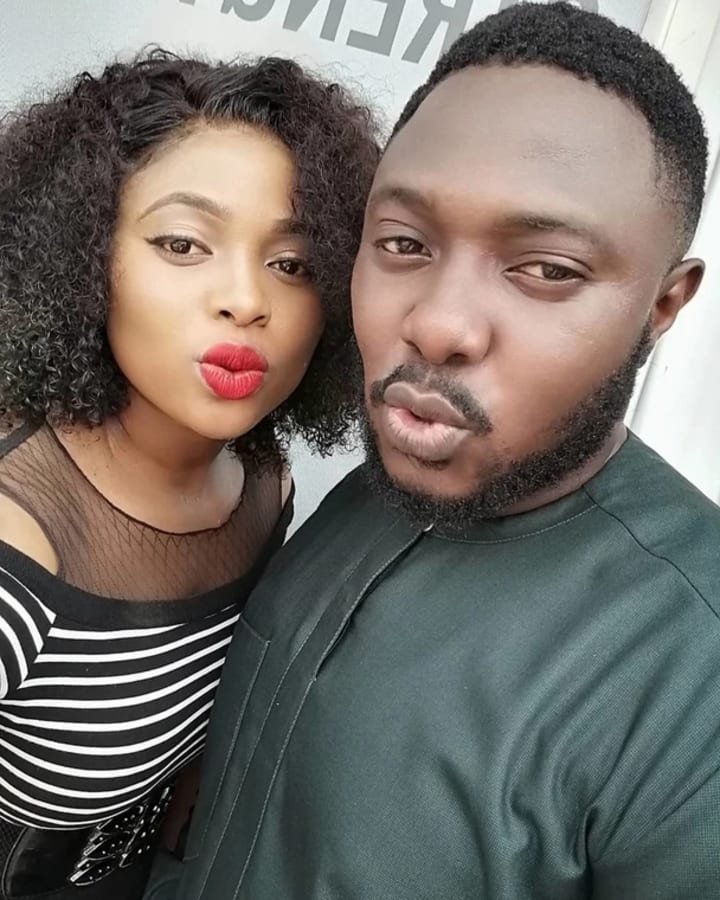 Mary Lazarus is a successful popular Nigerian actress most popular for appearing in a slew of IrokoTV movies and TV series as well as a number of television commercials.
One thing a lot of people don't know however is that Mary Lazarus actually has a twin brother named Joseph Lazarus. Although the two aren't identical twins – there is no mistaking that they are twin siblings.
2. Kehinde and Taiwo Bankole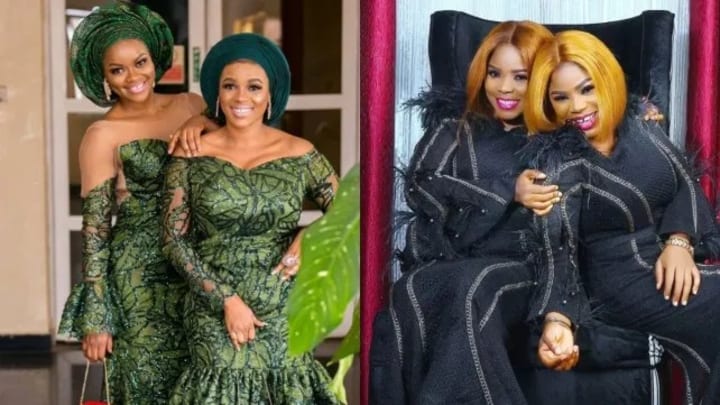 Kehinde Bankole is one of the most prolific Nigerian actresses on the rise. The beautiful actress has starred in a number of blockbuster movies including the very successful and very well received The Set Up as well as 2020's Dear Affy.
Kehinde also has a beautiful twin sister named Taiwo who is an event planner. The two are very close and practically inseparable. Pictures of the two girls together are littered all over their mutual Instagram pages and even though they are not identical twins, there is no mistaking here again that these two are in fact twin sisters.
3. Elozonam and Kanso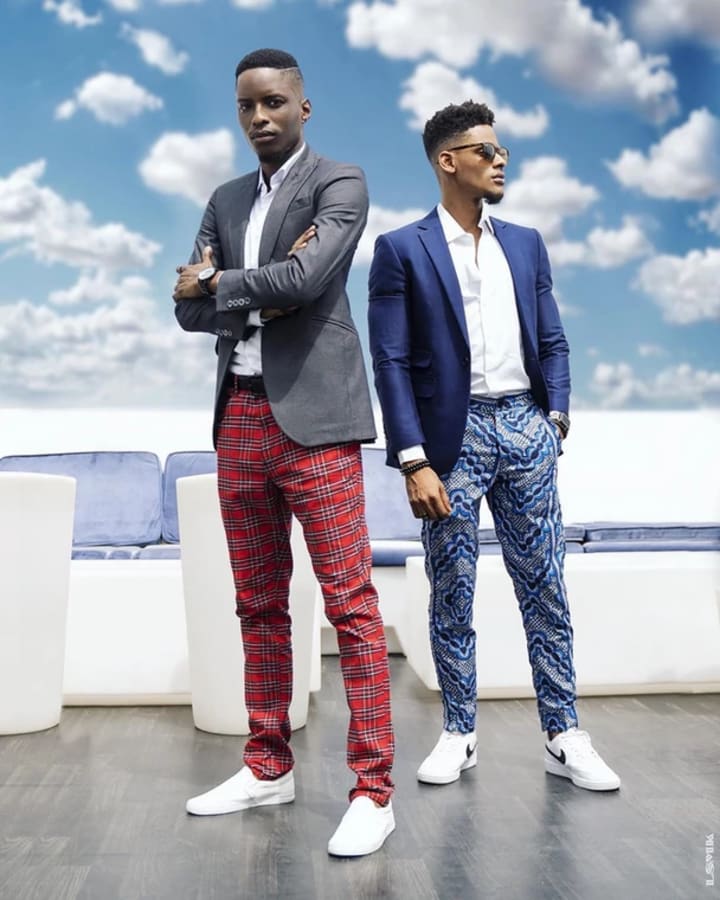 Big Brother Naija star Elozonam is most famous for his time in the Big Brother house and his relationship with fellow Big Brother housemate, Diane. Since his time on the house, he has gone on to become quite the social media influencer.
A little known fact people often don't know about Elozonam though is that he is in fact a twin. Yes. Elozonam has a twin brother named Kanso and although they are not identical twins, the twinship is undeniable.
4. Eku Edewor and Kessiana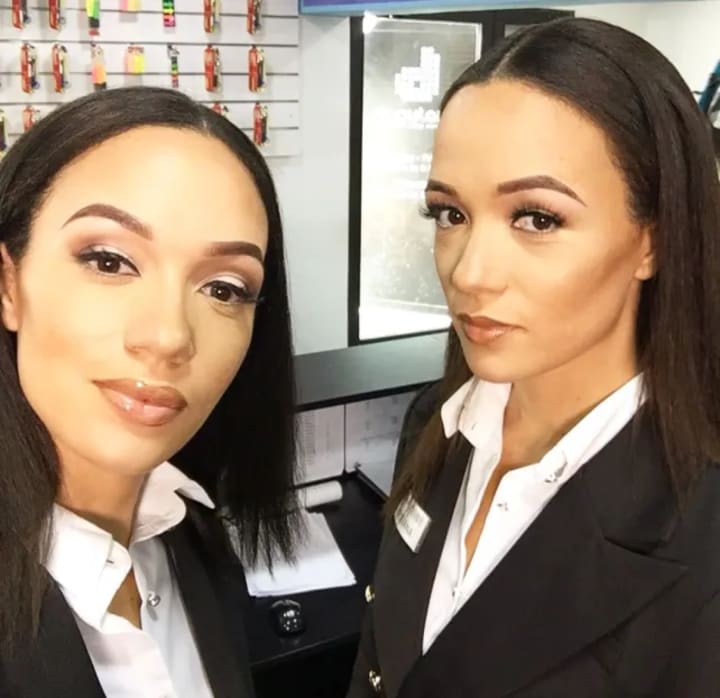 Eku Edewor is a very popular and renowned television host, actress, and model. The lightskin beauty who has become a staple in the Nigerian entertainment space also has a twin sister by the name of Kessiana who lives in London.
Unlike others on the lists so far, Eku and Kessiana are identical twins – and we all know that there are little things more fun in this world than identical twins!
5. Blair and Clinton Roberts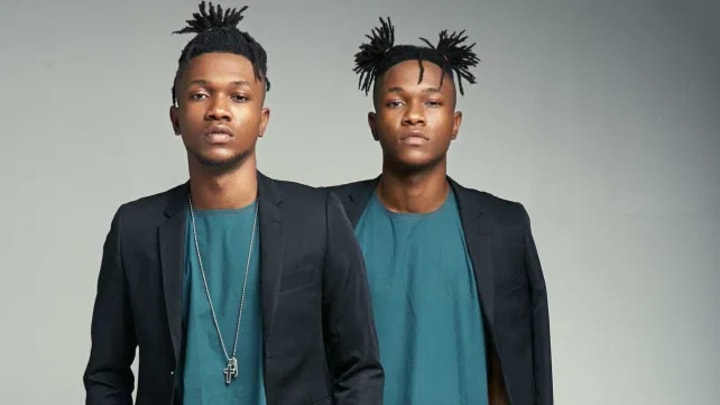 Blair and Clinton Roberts, popularly known as the DNA Twins are upcoming singers, models, and television hosts. They have been dubbed by many as the "next P-Square" and well, with their talent and identical twin brother thing going on – they just might be!
6. Nazim and Kalim Amokachi
If the surname Amokachi sounds familiar to you, that is because it is. Daniel Amokachi is a legendary Nigerian footballer who many don't know gave birth to identical twin sons – Nazim and Kalim.
Both boys are now following after their father's footsteps to make it in soccer and if their father's genes are any evidence of what they're capable of, then they have the ability to go really far in this profession.
7. Mayorkun and Ayobami Adewale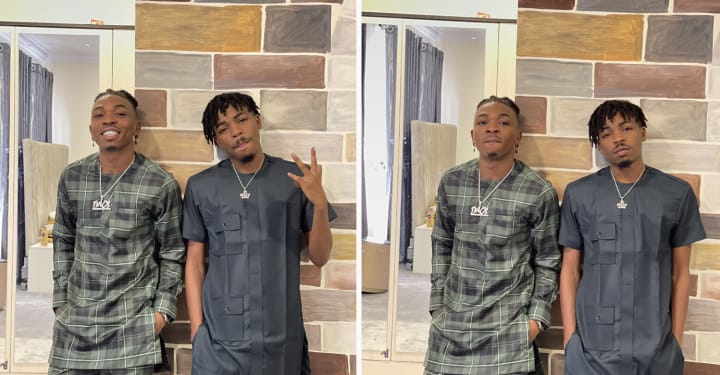 Heads turned on January 1st, 2021 when successful Nigerian singer, Mayorkun posted the above picture onto his social media pages wishing the people a happy new year.
Fans were quick to point out that they never knew Mayorkun was a twin and that "his mother's genes are very strong".
It is still unknown if the two brothers are actually twins since the literature on this is conflicting. Some publications say that they are twins, others say Ayobami is Mayorkun's brother.
Whatever the real story of their relationship, one this is evident – these boys look like twins!