Yul Edochie is a Nigerian actor, named after popular Russian actor Yul Brynner. He is from Anambra state Nigeria, the son of Nigerian actor Pete Edochie. He was raised both in Lagos and Enugu.
He is the last of 6 children. He got married at the age of 22. In the video you are about to watch, we present to you some details about this fine actor you probably did not now.
We guess aside from his children namely Kambi Edochie, Dani Edochie, Karl Edochie, Victory Zane Chukwubuike Yul-Edochie, that you know- there other things you never knew about him.
Yul Edochie is one of the top actors in Nigeria who took the movie industry by storm with his perfect blend of good looks and top-notch acting. He is also the son of veteran actor Pete Edochie who ruled the 80s down to the 90s.
Yul has managed to make a name for himself, proving that he is not famous just because of his father but also of his own right. Here are some interesting facts about him.
Early life
Yul was born Yul Chibuike Daniel Edochie on the 7th of January 1982. He is the son of the Nollywood icon, Pete Edochie. His father named him after popular Russian actor Yul Brynner.
The actor hails from Anambra state Nigeria although he was raised in Lagos and Enugu. He is the last of Pete Edochie's six children.
Education
Yul attended Lillian Day Nursery School and Robinson Street Primary School, Enugu between 1984 and 1992. After his primary education, he proceeded to Marist Brothers' Juniorate for his secondary education started in 1992.
The actor also attended the University Secondary School Enugu, Ecumenical Community Secondary School Enugu and New Haven Boys Secondary School Enugu respectively before enroling at the University of Port Harcourt, where he received a Bachelor of Arts in Dramatic Arts.
Yul Edochie's marriage
Yul Edochie is one of those who finds love at a very young and tender age. He got married to his wife and mother of his children, May Aligwe at age 22 after they have dated for six years.
Yul and May met in 1998 when Yul was just trying to put his life on track as a young chap in the University of Port Harcourt.
Their union is blessed with four children with the names Danielle, Kambi, Karl, and Victory Zane Chukwubuike Yul Edochie respectively.
Yul Edochie's wife
May Aligwe now May Yul Edochie is the wife of Yul Edochie. May attended Airforce Secondary School and she is a graduate of Enugu State University of Science and Technology.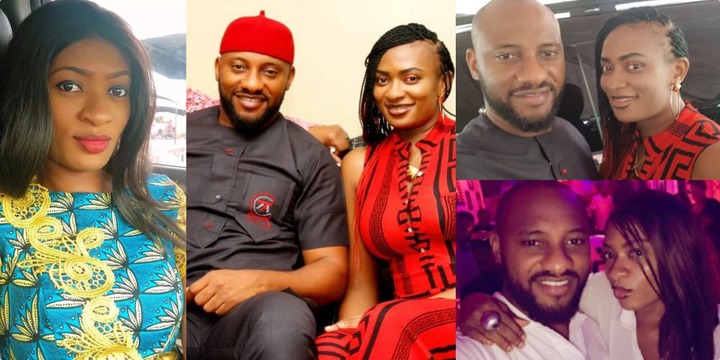 Yul Edochie's wife is a computer engineer and CEO of DKK Investments. May can be said to be a supportive wife as she has been with her husband through thick and thin and was always seen posting Yul's campaign videos and pictures while he was running for the Governorship post of Anambra State in 2017.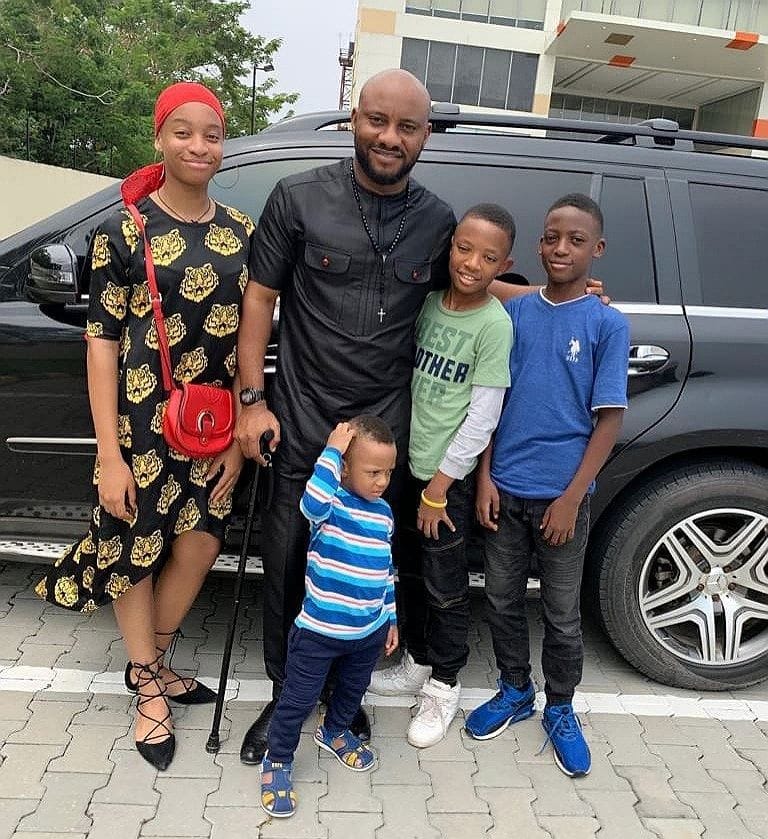 Yul Edochie's children
Yul has four children, three boys, and a girl. The girl, Danielle is his first child. She was born on April 14, 2015.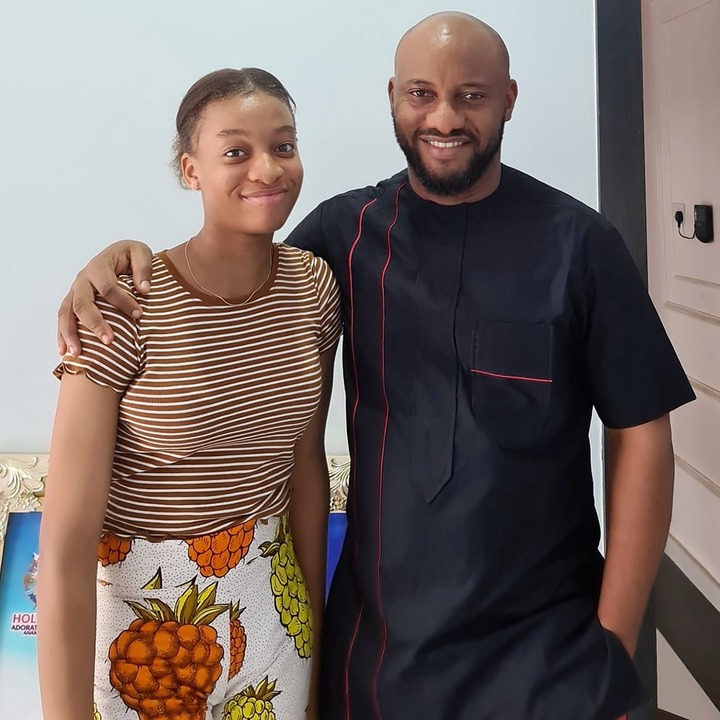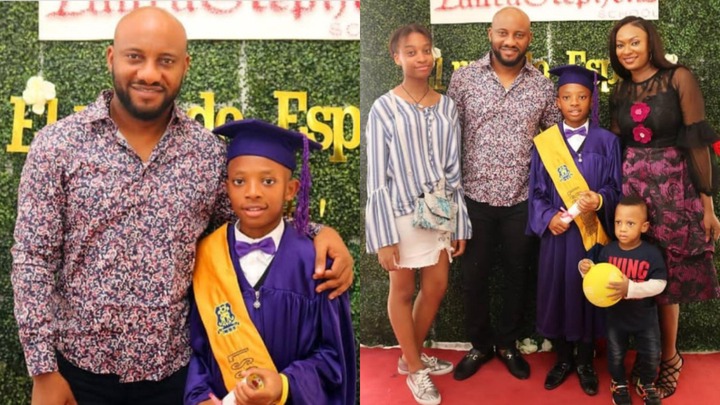 Danielle got an endorsement deal at age 12 from a brand called Ninos. Ninos is a line of electronics (smartwatches and tablets) that allows parents know about their children's location at age 12.
There is little or no information regarding Yul's other children (Kambi, Karl, and Victory) as he hardly divulge any information regarding his family to the media.
List of Yul Edochie's four children:
Danielle Edochie
Kambi Edochie
Karl Edochie
Victory Zane Chukwubuike Edochie