1. Mercy Johnson-Okojie
Popular Nigerian actress, Mercy Johnson has been married to Prince Odianosen Okojie since 2011 and their marriage is blessed with four children. She recently gave birth to her fourth child this year in the United States of America. Despite people's prediction that their marriage wouldn't last because Prince Okojie's ex-lover accused Mercy Johnson of snatching him from her, the beautiful actress is still keeping things going on well for her and her husnand in this marriage that's going on a decade now.
2. Omoni Oboli
Nollywood actress, Omoni Oboli, tied the knot with her medical doctor husband, Nnamdi Oboli in the year 2000. She met her husband when she started acting in the year 1996. 4 years later and just 2 weeks after they began dating, 29 year old Nnamdi at the time proposed to a 21 year old Omoni. Today, the couple is blessed with three boys. They've been happily married for 20 years.
3. Chioma Chukwuka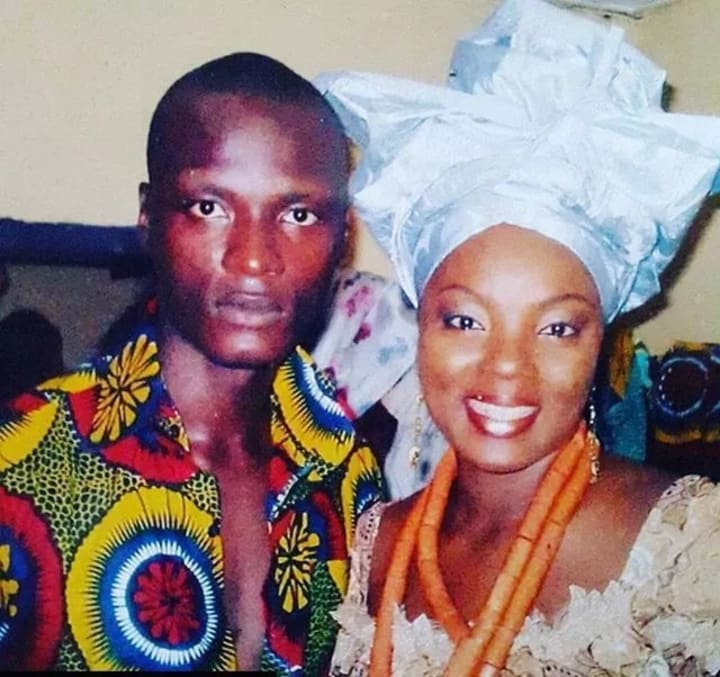 It is quite difficult to find any information about Chioma Chukwuka's family, children or husband on the internet. This is very rare for celebrities. However, we do know that Chioma Chukwuka got married in a private ceremony in 2006. Her husband's name is Franklin Akpotha and the happy couple are parents to two children: a beautiful girl and a boy. Till today, not much is known about Chioma Chukwuka's husband as she has been able to successfully keep him out of the limelight. She is however happily married to her husband and they're still together.
4. Chacha Eke
Nollywood actress Chacha Eke married Austin Faani Ikechukwu who is a movie director in 2013. The marriage is blessed with three children, a boy and 2 girls. In 2009, Chacha Eke and her husband Austin met on the set of an Amaco movie, "When Kings Decide". Chacha Eke was acting in the movie while Austin was among the crew working behind the camera. They got to know each other very well and the rest as they say is history. In June 2013, the Nollywood actress and her husband got married in a glamorous wedding. The white wedding took place on Saturday, 1st June, 2013 in Asaba, Delta State while their traditional wedding took place in Abakiliki, Ebonyi State which is the hometown of Chacha Eke.
5. Annie Idibia
Nollywood actress Annie Idibia and singer, 2Baba got married in a private ceremony in Lagos. A civil ceremony also held in Dubai on the 23rd of March, 2013. This ceremony had a high attendance of celebrities. The celebrity couple are parents to two kids, Isabella Idibia and Olivia Idibia. 2Baba alone is the father of seven children, five kids from two previous relationships. Despite people's prediction that the marriage wouldn't last because of 2Baba's numerous women and baby mamas, the couple have been happily married for many years.
6. Omotola Jalade Ekeinde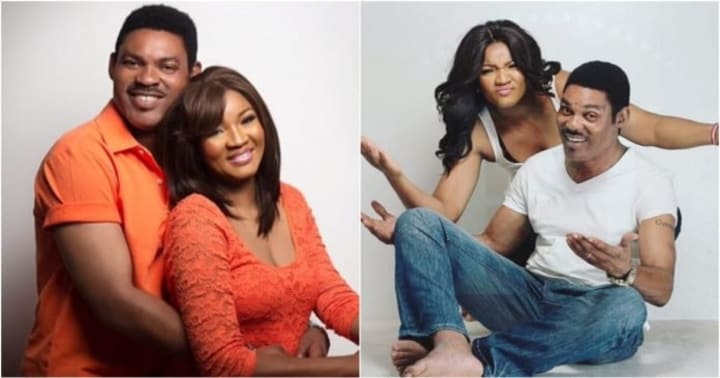 Nollywood actress, Omotola Jalade married Captain Matthew Ekeinde in 1996. The couple later had a white wedding ceremony onboard a Dash 7 aircraft flying from Lagos to Benin in 2001 with close friends present. Omotola gave birth to her first daghter on 30th March, 1997, a year after her wedding. Together, Omotola and her husband have four children and they have lived together for more than 18 years.
7. Nneka Moses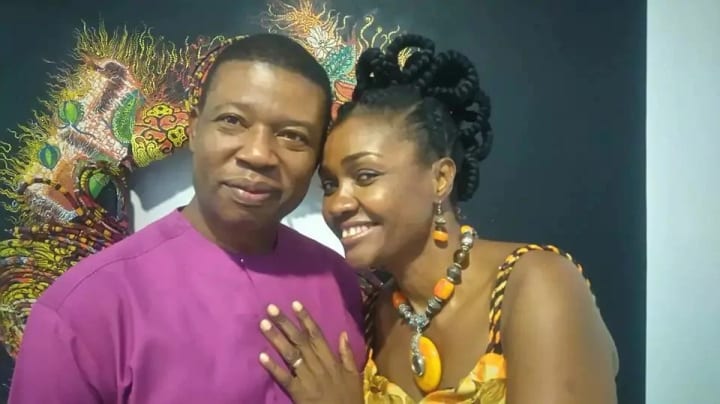 Nollywood actress, Nneka Moses married Nollywood actor isaac Moses. The first time they met according to Nneka, she slapped him because he attempted to kiss her during work on a screenplay. He later came back begging to ask on a date so he could apologize. So they got along during that time. In 1996, the couple got married and ever since they've been together. Even their 13 years of chidlessness couldn't stop them from being together. They finally gave birth to their first son thirteen years after marriage.
8. Queen Nwokoye
Queen Nwokoye is one of the few Nigerian celebrities that are good at keeping their personal lives and marriages private. The Nollywood superstar got married to Oluchi Uzoma in 2011. According to Queen Nwokoye, she got married in a secret and simple wedding because she didn't want her own wedding to become a media attraction. Queen Nwokoye and her husband have been together for more than 7 years and they're blessed with three children.
9. Dakore Eguson-Akande
Nollywood actress, Dakore Egbuson-Akande is married to Olumide Akande, the son of Ibadan billionaire politician, Harry Akande. The couple got married on 26th January, 2011 and are blessed with two girls. Even after almost a decade of marriage, the couple are still waxing on strong.