In life we have coincidences but when you come across some of them, they are too real to be coincidences. As we all know, Sam Dede is a Nollywood actor who has been in the industry since the 90s. Ving Rhames on the other hand is an American actor who has been acting since the 80s.
Sam Dede who was born in 1965 is older than Ving who was born in 1959 but these two have three things in common. They are as follows:
1. Resemblance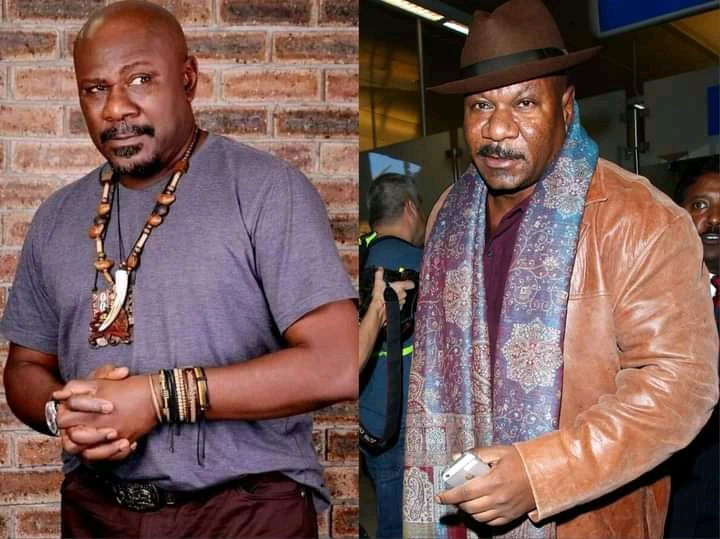 Sam Dede (Left) Ving Rhames (Right)
Looking at both of them, you can easily say they are lookalikes. The resemblance is top notch and I can say that both of them can fit perfectly in the role of brothers. Sincerely I would have loved to see both of them in the same movie.
2. They are both blockbuster Actors.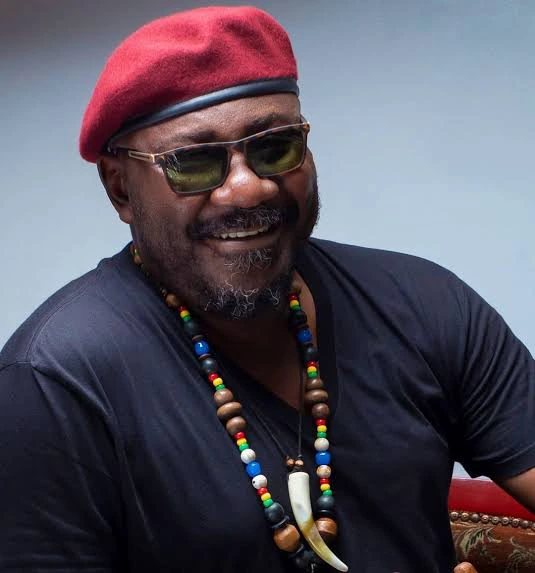 Sam Dede
If you know Sam Dede very well, you will discover that he is not the type that plays lover boy roles in movies. Everything about him is action. Take, for instance, he has featured in action movies such as Ijele, Bumper to Bumper, Issakaba, Mission to Nowhere, Undercover, Ashes to Ashes, etc.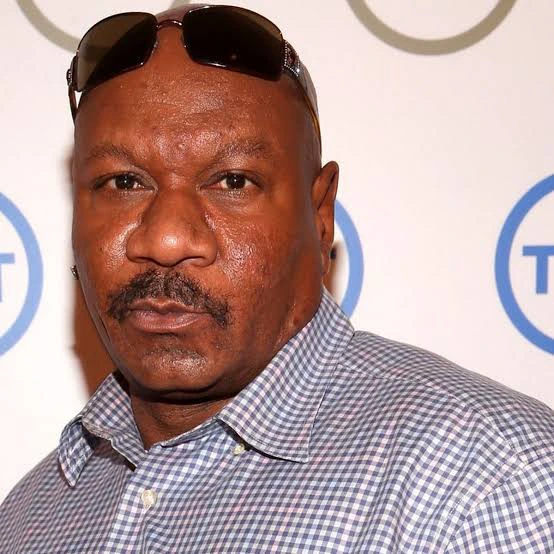 Ving Rhames
If you are a fan of American movies, you must have understood that Ving Rhames is an action man who features in action movies. As far as Hollywood is concerned, he is a hitman. Just like Sam Dede, he has also featured in many blockbuster movies like; Casualties of War, Homicide, Mission Impossible, Kiss of Death, Undisputed, Dawn of the Dead, etc.
3. They both acted in similarly titled movies.
In 1996, Ving Rhames played a role in the evergreen Blockbuster movie titled "Mission Impossible (part one)". In the year 2000, Part 2 was released. Then in 2008, Teco Benson and Nyikwagh Bat Hills co-wrote a movie titled "Mission to Nowhere". Sam Dede was a lead actor in this blockbuster movie. If you compare these two titles, you will discover that they are related in terms of context.
With this, should we say, Sam Dede is the Ving Rhames of Nollywood while Ving Rhames is the Sam Dede of Hollywood?