Nollywood has been tagged as one of the biggest movie industries in Africa and the world at large. The industry has produced great actors that specialize in other fields to earn their daily bread.
Arguably, the Nigeria movie industry now include intellectuals, professors, doctorate degree holders, and others who combine acting with being an educationist and passing their wealth of knowledge to their students
Below is the list of popular Nigerian actors who are lecturers in different universities.
let's start with….

Veteran Nollywood actress Joke Silva is a prolific actress, director, and scriptwriter loved by many because of her motherly role in movies. She has been saddled with the responsibility of training people who love the acting profession.
The legendary actress was appointed the head of the Nollywood movie studio "Malete Film Village" owned by Kwara State University in Illorin. Joke silver started lecturing in the late 90s and was once the Director of Studies at the Royal Arts Academy.
2. Joke Muyiwa

Muyiwa Ademola is another distinguished actress who joined the movie industry at her early age. Joke Muyiwa started lecturing between 2002 and 2003 at Lagos State University before moving to Olabisi Onabanjo University where she lectured for more than 14 good years. She was also one-time head of department for the department of Performing Arts, Olabisi Onabanjo University.

Peter Fatomilola is another great actor who began his acting career in the 80s. He ventures in both English and Yoruba Indigenous movies.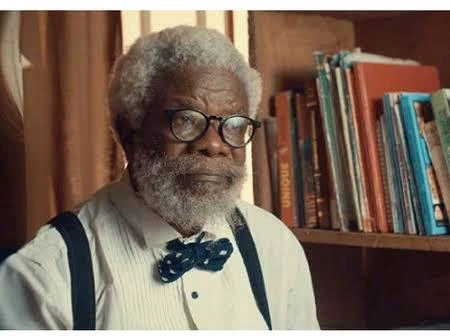 The legendary actor graduated from Obafemi Awolowo University (OAU), Ife where he studied theater arts and later become a dramatic arts instructor in Obafemi Awolowo University (OAU).
4. Sola Fosudo
Dr. Sola Fosudo is a senior lecturer and head of the department of theatre arts and music at Lagos State University (LASU) department
5. Kola Oyewo.
Actor Kola has been privileged to work in different universities, he had his first degree from the OAU, where he was his son's classmate. kola later proceeded to the University of Ibadan where he earned his Ph.D. In 2011, Actor Kola became head of the department of dramatic arts at Redeemer's University and was later appointed with the position of senior lecturer at Obafemi Awolowo University, OAU.
6. Hafiz Oyetoro
Hafiz Oyetoro is popularly known as Saka, he's well recognized in the industry for his comic role and stand-up comedy show. The talented actor and comedian is also a lecturer at Adeniran Ogunsanya College of Education in Ijanikin, Lagos.
Thanks for your time.