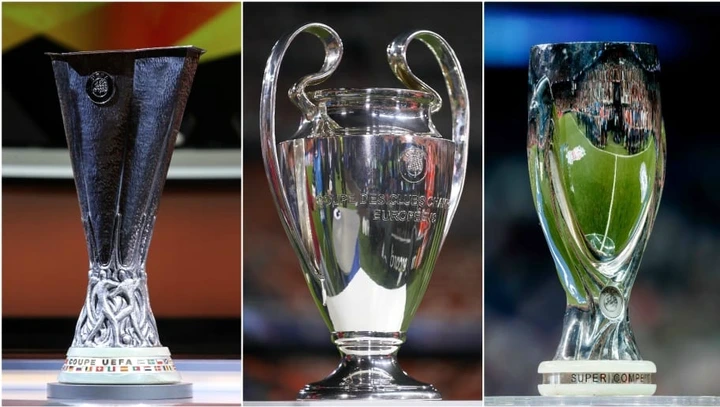 Every young football player's ultimate goal should be to take home every conceivable hardware in the sport. Every football player has the goal of having an illustrious career, full of accomplishments, and becoming a legend in their sport.
Furthermore, regardless of the team one plays for or the league they are in, this is one of the most difficult things to accomplish in the sport of football. Some of the most successful players have put in a lot of effort throughout their careers to ensure that they stay at the top of their game and continue to dominate football for more than a decade.
Great players who have enjoyed sustained success throughout their careers include Cristiano Ronaldo, Toni Kroos, Andres Iniesta, Karim Benzema, Wayne Rooney, Lionel Messi, Sergio Ramos, Robert Lewandowski, and Luca Modric, amongst others.
These players from the current generation of football have won nearly every trophy there is to win in the sport, while others have won everything there is to win. The likes of Ronaldo and Messi have enjoyed long, fruitful careers in which they have won every trophy there is to win in football at the club level, but they have not been successful in winning the World Cup.
Pedro Rodriguez, a winger who previously played for Chelsea and Barcelona, is the only player in the history of football to have won all of the major trophies at both the club and the national level.
He has triumphed in the Club World Cup, UEFA Champions League, World Cup, Euros Premier League, FA Cup, European Super Cup, and Carabao Cup. In addition, he has won the European Super Cup. The forward for Lazio has accomplished all of these things despite not being as talented a player as Cristiano Ronaldo or Lionel Messi. No other player has ever had such success in their career.
The 34-year-old Spanish international has had great success with all of the teams he has ever played for, especially Chelsea and Barcelona. He is currently playing for Barcelona. Pedro has also had a successful career with his national team, Spain, helping them to win both the European Championship and the World Cup.
Pedro's Trophy Cabinet
1x World Cup (Spain)
1x European Championship (Spain)
1x Premier League (Chelsea)
1x FA Cup (Chelsea)
1x Europa League (Chelsea)
5x La Liga (Barcelona)
3x Spanish Cup (Barcelona)
6x Spanish Super Cup (Barcelona)
2x FIFA Club World Cup (Barcelona)
5x UEFA Supercup (Barcelona)