It's not uncommon to find a family of brothers playing professional football. However, it is even rarer to see two siblings playing for different countries.
Today we take a look at some brothers who not only play for different national teams, but sometimes play against each other.
Wilson Eduardo (Angola) and Joao Mario (Portugal)
Wilson Eduardo is the older brother of Benfica and Portuguese midfielder Joao Mario. Both brothers are of Angolan descent. Wilson played for Portugal in the youth team and turned down the chance to play for Angola's senior team in 2013. In 2019, however, Eduardo reversed his decision to play for Angola, even scoring for them on his debut. And Joao Mario has been playing for Portugal since 2014. The midfielder was part of the Portugal team that won Euro 2016 and the La Liga title with Sporting in 2021.
Jerome (Germany) and Kevin Prince Boateng (Ghana)
The Boateng family are half-brothers, with a Ghanaian father and two different German mothers. The pair started their early careers with the German youth team. Young Jerome was a defender, while his older brother Kevin Prince was an attacking midfielder and chose to play for his father Ghana's land. Jerome represented Germany in various international competitions including the World Cup.
He was part of the team that successfully won the World Cup in Brazil in 2014. Kevin Prince also played for Ghana at the 2010 and 2014 World Cups. In 2014, he and his brother set the record for the first brother to play for a different national team. When Germany take on Ghana in the group stage, they will face each country in the World Cup.
Granit (Switzerland) & Taulant Xhaka (Albania)
The parents of the Zaka brothers are both Albanian. Older brother Taurant is a defensive midfielder, while Granit is a more advanced midfielder. When the Arsenal man decided to play for his adopted Switzerland, Taurant chose to play for Albania, his parents' land. When Switzerland faced Albania in the Euro 2016 group stage, the siblings had a chance to meet in international competition.
Paul (France), Florentin & Mathias Pogba (Guinea)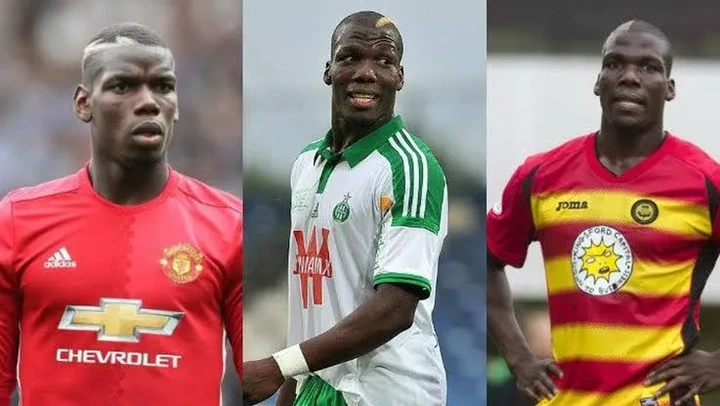 Paul Pogba needs no introduction. The 2018 World Cup winner is widely regarded as one of the most creative midfielders in the game. Not many people know that he has a brother who also plays international football, albeit Guinea. Twins Florentin and Mathias once represented the Guinea national team.
Thiago (Spain) and Rafinha Alcantara (Brazil)
Son of former Brazil international Iomar do Nascimento (Mazinho), the Alcantara siblings share a shared love of football. Thiago Sr. has had a more successful career so far and is still playing for the Spanish national team. Rafinha has only made two appearances for Brazil.
Steve (France), Parfait & Riffi Mandanda (Congo)
The Mandanda brothers are goalkeepers representing different countries. Steve Mandanda plays for Olympique Marseilles and the French national team, while Parfait is the goalkeeper and Congolese international for Charleroi. Steve is the older brother, besides Buffy there are two other younger brothers. Riffi Mandanda is a goalkeeper for Kongsvinger in Norway and Over Mandanda for Bordeaux.
Tim (Australia) and Chris Cahill (Samoa)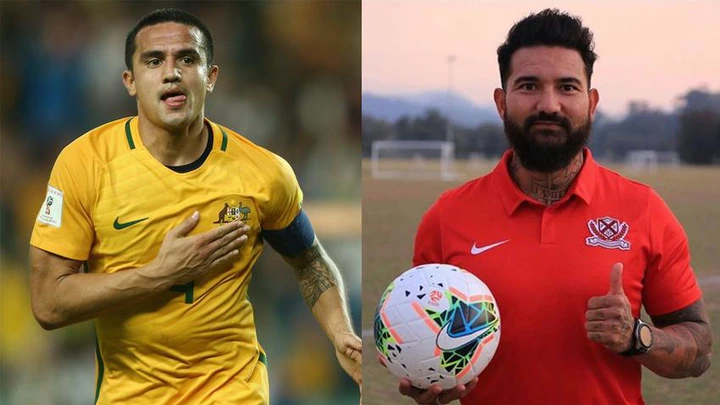 The former Everton FC and Australian midfielder is undoubtedly the better-known brother of the two. His brother Chris also had plans to play for Australia, but in the end he decided to represent the land of his mother Samoa.
Florent Malouda – Lesly Malouda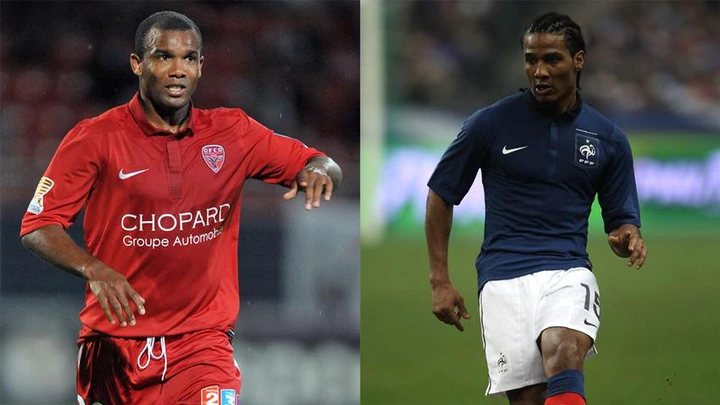 Florent Malouda earned 80 caps for France, while brother Lesly made a single appearance for French Guiana in 2012.
Technically the pair have also represented the same country after Florent controversially switched allegiances and played for French Guiana, a non-FIFA association nation, after a five-year exile from Les Bleus.