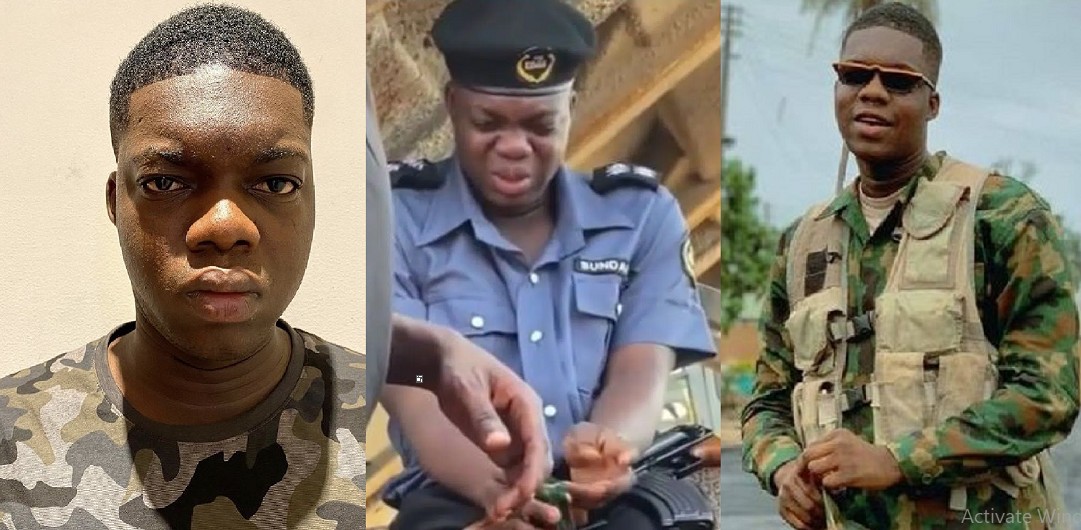 After defending popular skit maker Ahmed Gafar, known as Cute Abiola, for the treatment melted at him, some Nigerians have made a Uturn as they called for his punishment.
In the video, which surfaced online believed to be one of his skits, Cute Abiola depicts the Nigerian policemen badly. From drinking alcohol while on duty to illegal detention and abuse of guns which are known among the Nigerian Police force.
Reacting to the video, many social media users condemned the Cute Abiola for making so much video when he's aware of the rule of Nigerigeria Navy policy.
blazeisfunny wrote: "He shouldn't have made this video of a kind" I don't know when our mentality in this country will change, if he is an american actor you won't say this. I don't know why we will just ignore what we need to focus on and face what is not necessary. We just keep shouting of government; we are enemy of ourself
solo_richie wrote: If this is the video then he should be punished for that you know the rules you don't go beyond the rules so let him defend himself
omooba_luwaaji wrote: Just imagine this from someone in the service that knows all the rules, if it were bro Shaggi that did this, it can be pardoned but from a naval officer ! He deserved to be punished severely
real_funkymallam wrote: I am sure thats the video . But he should have known better since he's a military man . They have limit
cerruti1818 wrote: Trouble sleep yanga go wake am.Nigeria military as code of conduct for there men.wish him good luck.