The list of the presidential candidates has been released for this coming election, no fewer than 16 candidates are contesting for the presidential position in 2023 and, of course, the wife of anyone who wins would be regarded as the first lady of the whole federation.
It is no doubt that the first lady works hand in hand with the husband and has a lot of work to do in the affairs of women children and many other important positions.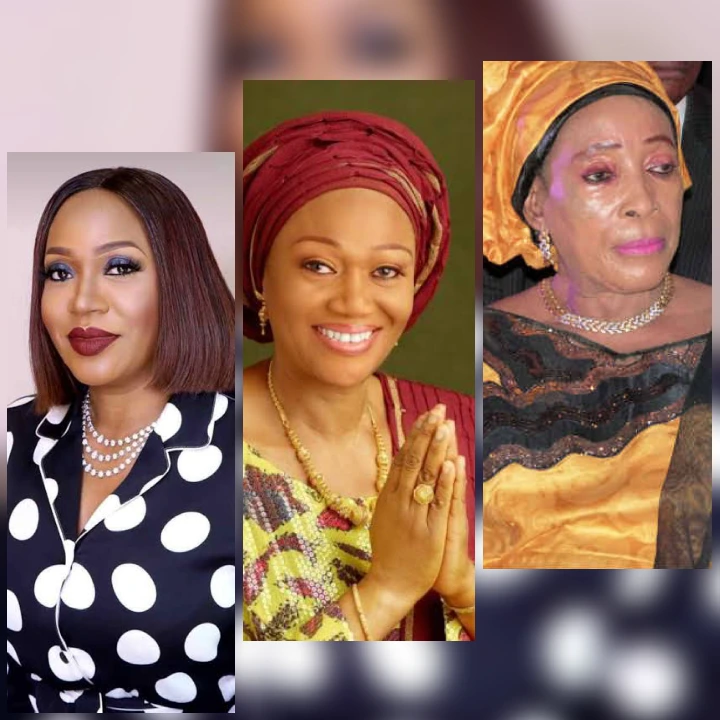 Here are the wives of 5 2023 presidential candidates.
1) Wife of Labour party Candidate -Peter Obi.
The labour party candidate, Peter Obi Gregory, is married to Margaret Brownson Usen Obi in the year 1992 and has been blessed with two adorable children, a male child, Gregory Peter Oseloka Obi and a female child, Gabrielle Nwamaka Obi. Margaret is from Calabar in Cross Rivers State. She is a well-known philanthropist and played her utmost part in Anambra when her husband was the governor of Anambra State and she was the first lady of Anambra State from 2007 to 2014.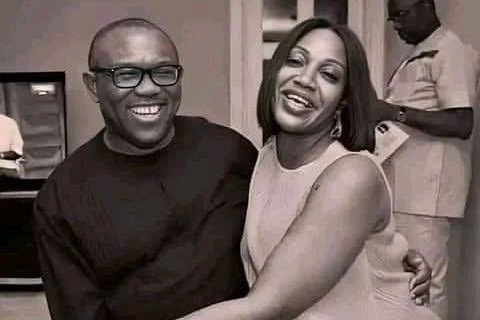 2) Wife of APC candidate -Bola Ahmed Asiwaju. Oluremi Tinubu.
The All Progressive Congress flagbearer, Bola Ahmed Asiwaju Tinubu, is married to Oluremi Tinubu, she served as the first lady of Lagos State from 1999 to 2007 where her husband, Bola Ahmed Tinubu, served as the Governor of Lagos State. Oluremi is currently the senator representing Lagos central senatorial district. She and Tinubu are blessed with 4 kids although one of their sons died of cardiac arrest in 2017.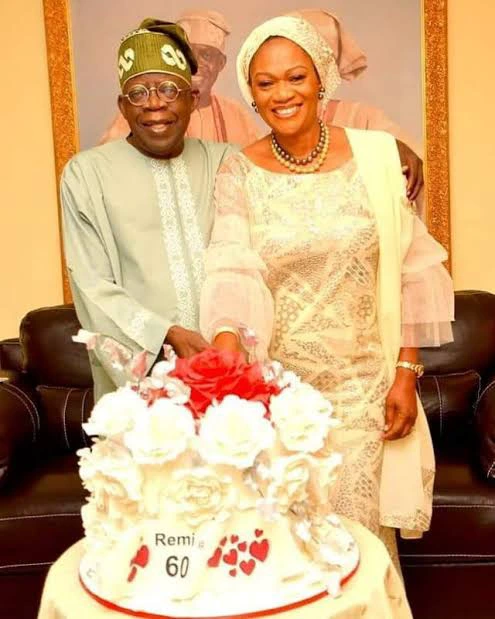 3) Wife of PDP candidate -Atiku Abubakar.
The People's Democratic candidate, Atiku Abubakar, has 4 wives, but the first wife is Amina Titilayo Atiku-Abubakar and she got married to Atiku Abubakar in 1971. Amina is a Nigerian advocate of women and child's right. She was the second lady of Nigeria from 1999 to 2007 when her husband Atiku was the vice president of Nigeria.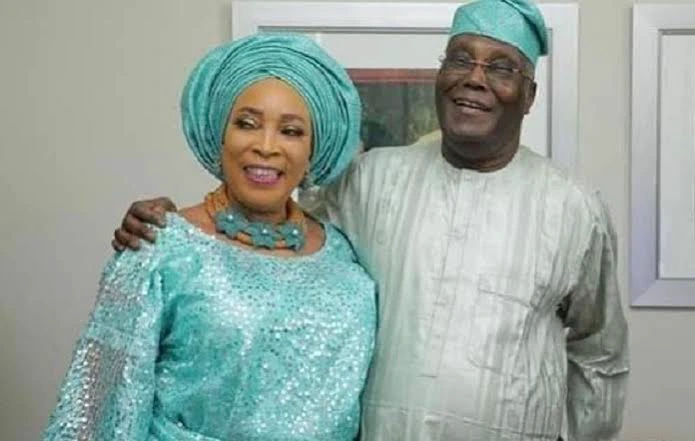 4) Wife of NNPP candidate -Rabiu Kwankwaso.
Salamatu Rabiu Musa is the wife of the New Nigeria People's Party candidate. He got married to her in the year 2000. Salamatu was the first lady of Kano State from 2000 to 2015 because she got married to Kwakwanso in 2000, but Kwakwanso was the Governor of Kano State from 1999 to 2003 and 2011 to 2015. Kwakwanso and Salamatu are blessed with 6 children. Salamatu is rarely seen in media.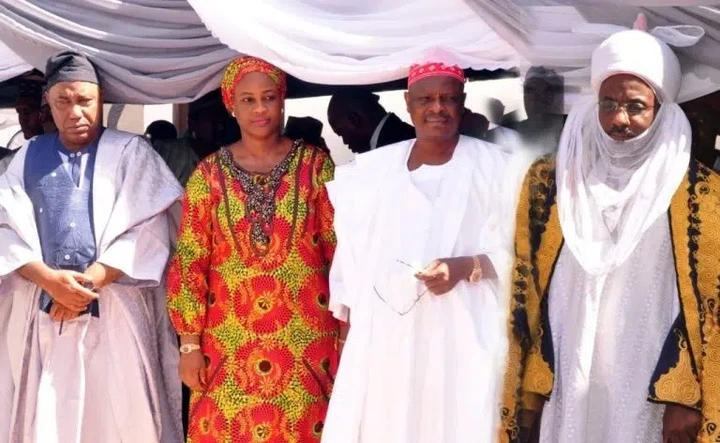 5)Wife of African Action Congress candidate -Omoyele Sowore.
The activist and presidential candidate Omoyele Sowore, the founder of African Action Congress party, got married to Opeyemi Sowore in 2004. Opeyemi is a Nigerian American business woman. What are your thoughts on this?