The standard of living in Nigeria has reached a very low point due to the country's economic situation. As a result, several Nigerian states now have poorer living conditions and higher cost of living.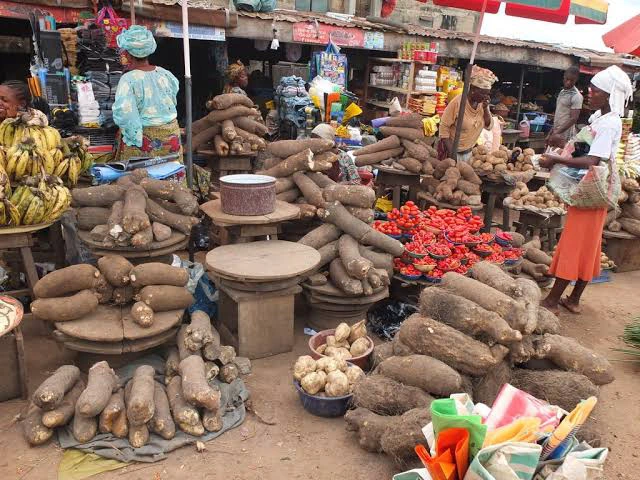 The disparity between the cost of living and the wages earned by the working population makes this situation awful. The nation's minimum wage is N30,000, and the typical annual salary is $179.
Some states in the nation, particularly the metropolitan ones, feel that living expenses are on the high side because there is no relationship between the cost of living and the amount of money generated. The following Nigerian states have some of the highest living expenses.
1. Lagos
With a cost of living index score of 37.33%, Lagos is one of the most expensive cities in Africa. The best place to live in the nation is thought to be the old capital of Nigeria.
The state is the busiest in the nation and houses the corporate headquarters of numerous international organizations. As a result, it is one of the cities in Africa with the quickest growth. The state's geographic location is advantageous for commercial convenience, particularly for entrepreneurs.
2. Abuja
Nigeria's federal republic is headquartered in Abuja, where the cost of living is $1217 on average. The living standards are on the higher side, especially for the natives, due to its position as the center of power and the headquarters of numerous companies, multinationals, and parastatals.
3. Port Harcourt
When crude oil was discovered in the state, it drew a wide range of people, raising the cost of living and establishing social strata. Despite this, the cost of living in Port Harcourt cannot be compared to that of Lagos.
4. Cross River
The most valuable city in the state is "Calabar," which serves as its capital. The South-South state is overpopulated as a result of the state's seaport operations, carnivals, and tourist attractions.
As a result, company activity has increased and product costs have gone up. Obudu Cattle Ranch and Tinapa Resort are two well-known tourist destinations in the region.
5. Imo
Another state with the highest cost of living is Imo, particularly in the state's capital city of Owerri. It functions as the country's commercial center for the southeast.
The cost of living has gradually increased due to the growth in tourism and academic institutions. Nekede Zoo, Oguta Lake, National Museum, and Mbari Cultural and Art Center are a few of its well-known tourist attractions.