Cleaning gutters is seen to many people as one of the worst and most embarrassing things a person can be asked to do. Personally, I don't think this way because there are a number of people who clean gutters for a living and if not for those people, we would perpetually have clogged gutters. So if anything, I thank them for doing work that I and a lot of people would personally rather not do.
So? What would prompt a person then who does not clean gutters for a living to go and begin cleaning gutters? Well, a number of reasons.
Sometimes we have to do things we may not want to do and today, we'll be counting down 4 Nigerian celebrities who have had to clean gutters, and why.
1. Victor Osimhen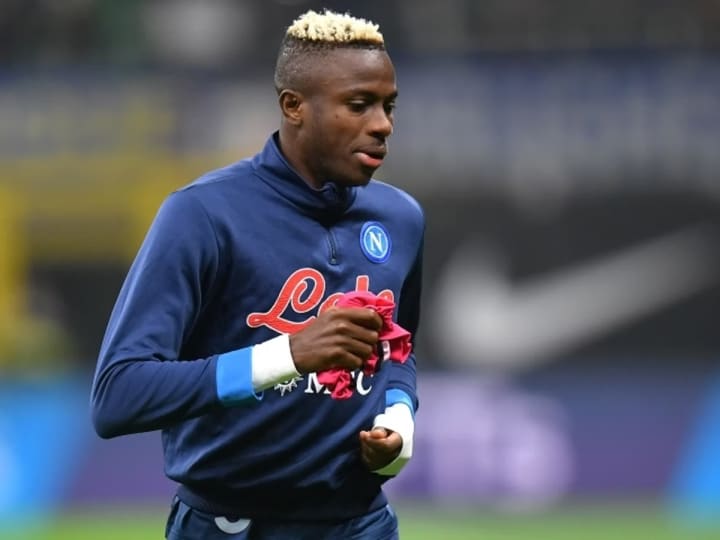 Super Eagles star, Victor Osimhen revealed that when he was growing up, he was poor and had to do all sorts of menial jobs in a bid to survive, including cleaning gutters. Victor said in an interview with Head Topics:
Most people are familiar when I say this because they have come through even worse [situations] than mine and where I grew up, nothing is promised there because whatever you want to get, you have to work so hard for it. I remember when I was growing up, I was cleaning the gutters for 20 Naira, for my landlord and did some cleaning jobs for my neighbours close to my house, fetch water for 80 Naira, I think.

I found pleasure in doing these things because I believed when I worked so hard to get this money, it was important for me. I had consciousness on how to spend this money and help my family. While growing up, my brother was selling newspapers, my sister oranges. I was in the traffic with water and I'd had to chase cars, give them water to get the money. I feel like these struggles helped me in life. I am grateful for where I am today because of what I'd been through, it shaped me into the man I am. I am really grateful to God for that.
2. Cute Abiola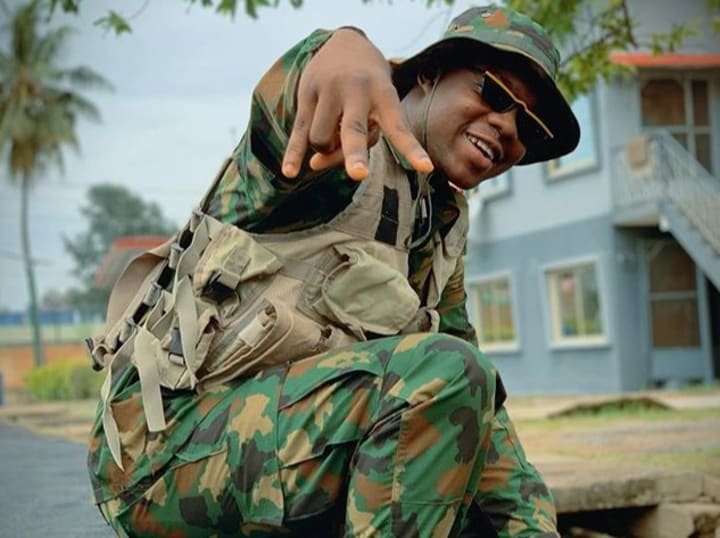 Online skitmaker, Cute Abiola last year spent a number of weeks in the custody of the Nigerian Navy for violating its social media policy. Finally, when Cute Abiola was released, a navy spokesperson named Saluman Dahun confirmed to press that while Cute Abiola had been released, he was given the punishment of watching over those cleaning gutters in the Navy barrack for one month. "By this," according to Saluman, "he would be in charge of coordinating the hygiene of the barracks for a month."
3. Abubakar Atiku Bagudu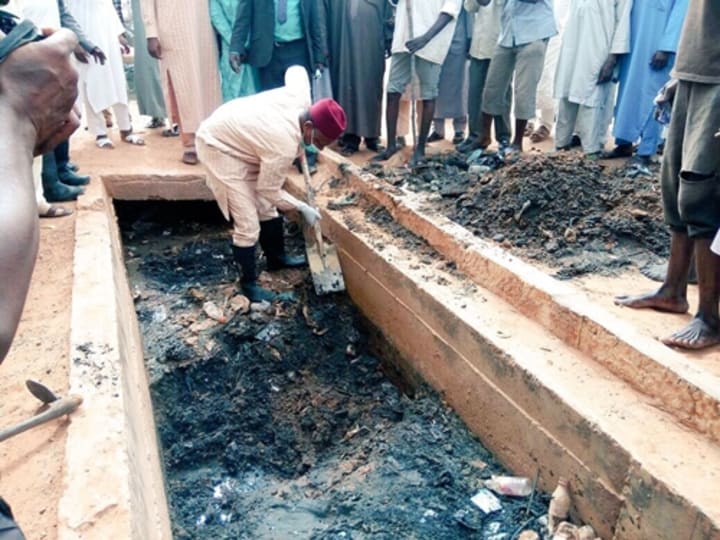 If not for survival like in Victor Osimhen's case or as punishment in Cute Abiola's case, the only other time you would see most celebrities cleaning gutters is during electoral campaign trails. The governor of Kebbi State, Abubakar Atiku Bagudu, led his entire cabinet to clean up drainages around Birnin Kebbi, the state capital.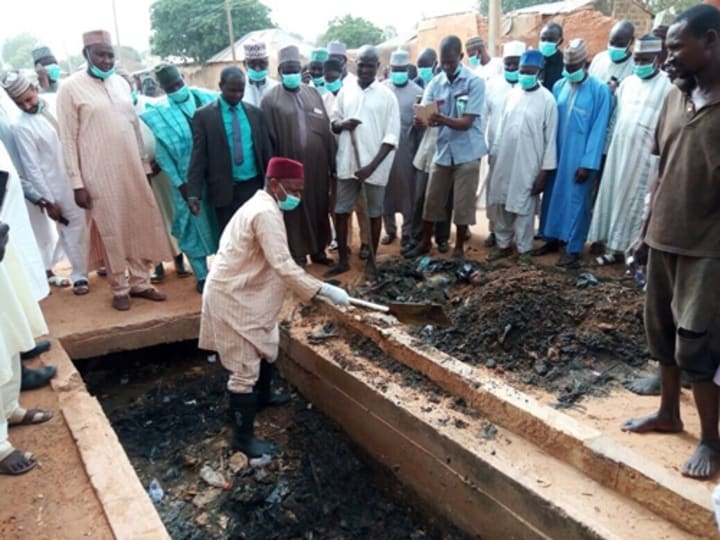 4. John Dumelo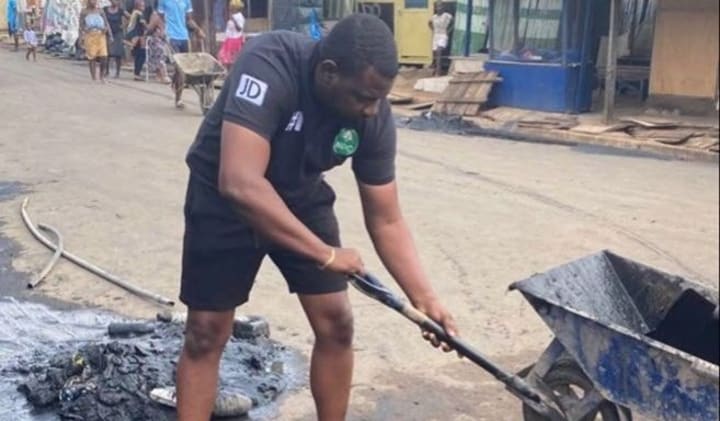 Also, Ghanaian actor and Nigerian celebrity John Dumelo during his campaign trail to secure the Ayawaso West seat for the opposition National Democratic Congress (NDC) also went to clean gutters.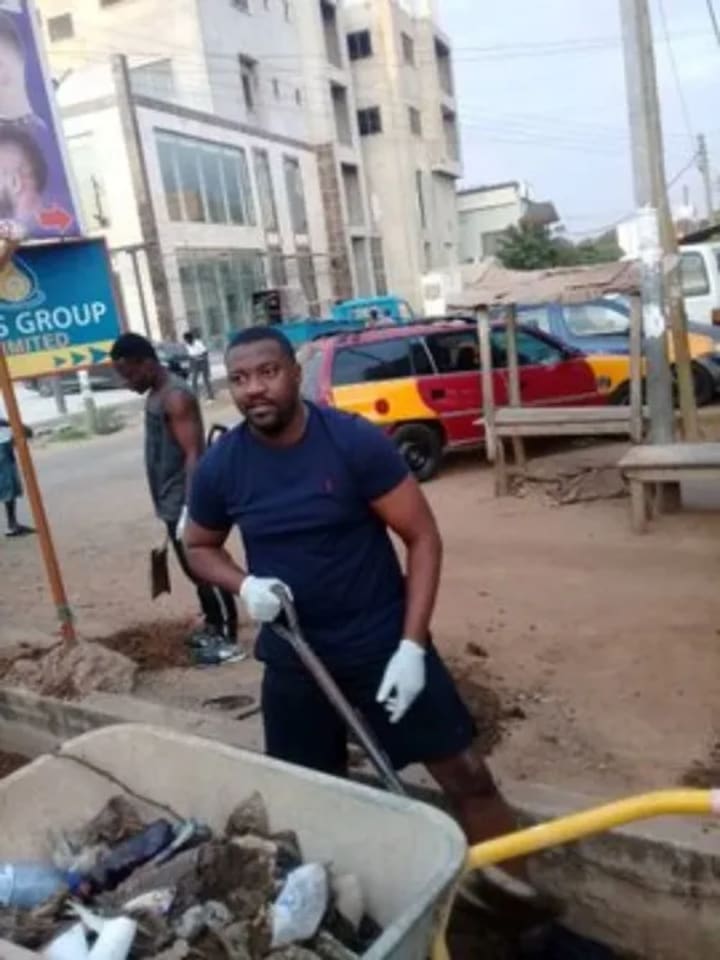 What do you think about celebrities and politicians cleaning gutters especially for public support?