To be a footballer is not an easy field to venture into. And that is why those who manage to finish their careers successfully are normally rewarded in various ways. From citations to testimonial games and to high national honours; footballers are appreciated in many ways.
But there is no form of appreciation more special than being immortalised. Very few players have statues erected in their honour, but those who are blessed to have it that way cannot dream of anything better.
For legends, Manchester United have the 'Holy Trinity' of Sir Bobby Charlton, George Best and Denis Law fittingly immortalised outside Old Trafford, while Arsenal also have a statue of former captain Tony Adams outside the Emirates.
But inasmuch as it is a thing of honour to immortalise footballers, the statues made for them do not always go as planned. In fact, there are many players whose statues have been so badly made that you can only describe it as a disaster.
Here we are going to see the top 10 footballers who had statues built in their honour.
1. Thierry Henry
Henry is regarded as one of the best players in the history of Arsenal Football Club. He won many trophies during his time at Arsenal. The French star has been honoured with a statue outside the Emirates Stadium. This statue was constructed many years ago.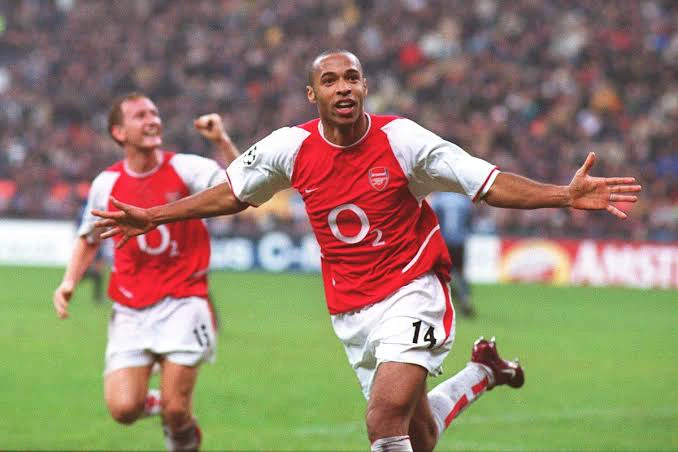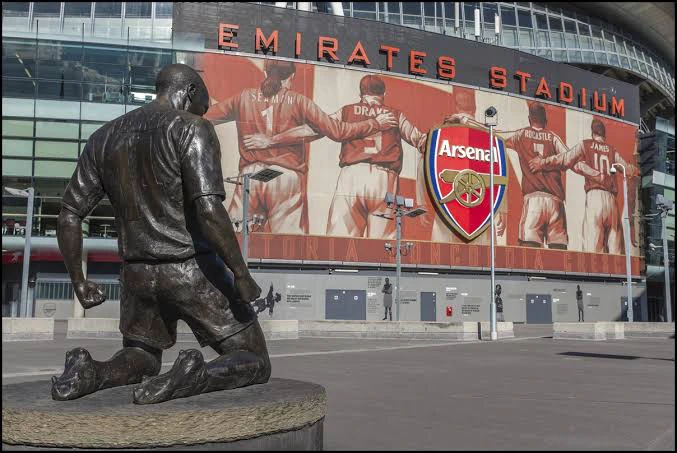 2. Cristiano Ronaldo
People in Portugal really love Cristiano Ronaldo. The Manchester United star has a statue that is located in Madeira, Portugal. It should be said that Cristiano Ronaldo is from Madeira in Portugal. Many football fans believe that Real Madrid should also build a statue for Cristiano Ronaldo when he retires from professional football.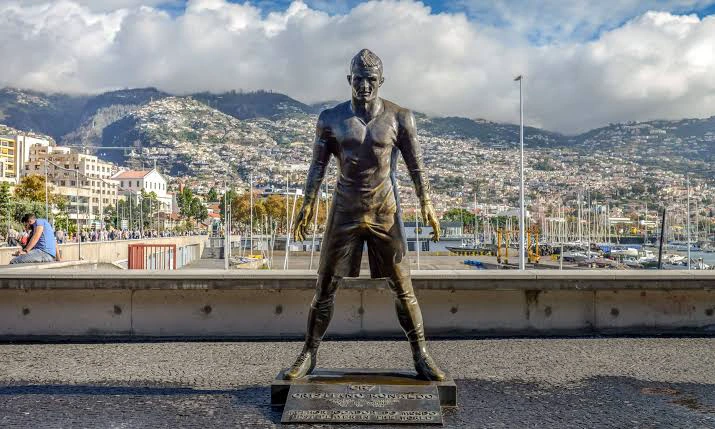 3. Zinedine Zidane
A statue has been built in honour of Zinedine Zidane's foul on Marco Materazzi during the 2006 FIFA World Cup. This sculpture is known as headbutt. It is one of the most famous statues in football history.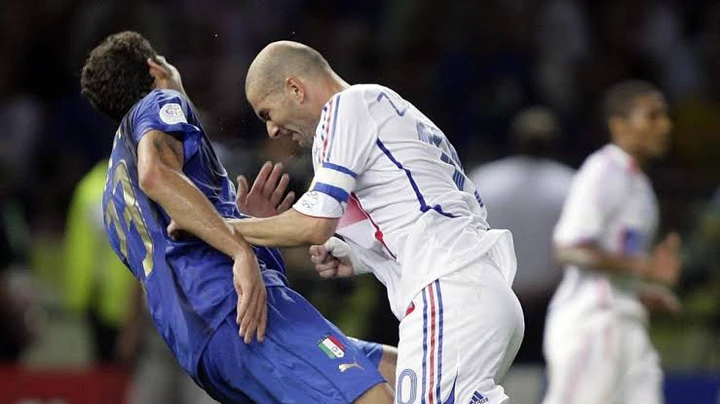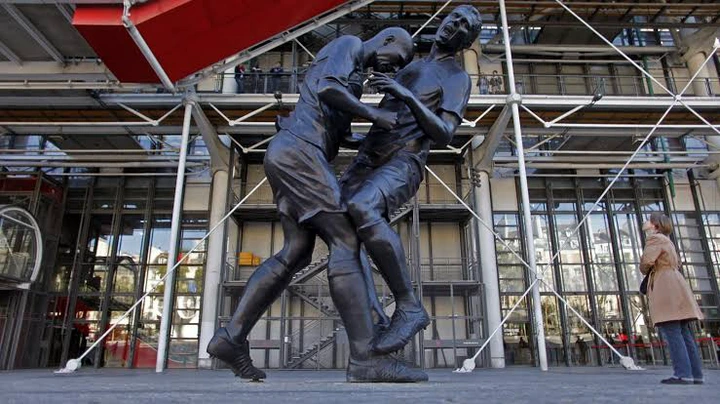 4. Ronaldo de Lima
Nike built a statue of Ronaldo de Lima a few years ago. This statue is located outside the headquarters of Nike in the United States of America. The former Brazilian international is one of the most famous football players on earth.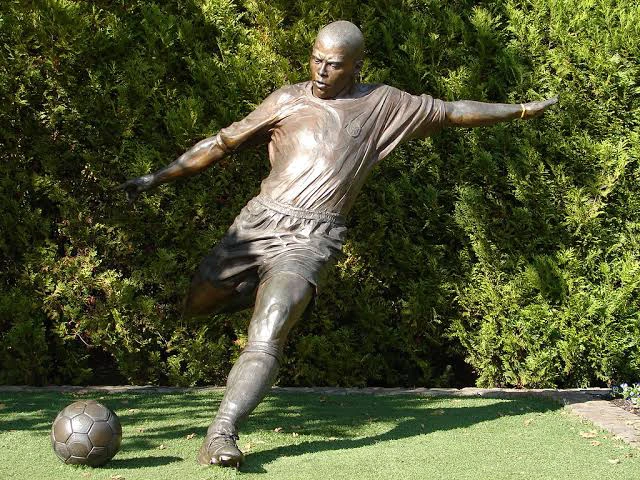 5. Michael Essien
Former Ghana international Michael Essien is probably the best player to ever play for the West African nation in the last decade. The ex-Chelsea midfielder was a world beater in his prime, helping the Blues to win numerous trophies including the Premier League and the Champions League.
He was also a member of the Ghana squad that qualified for the country's first-ever World Cup tournament in 2006. Considering the above achievements, Essien definitely deserves a statue, however, what he was honoured with was a complete disaster.
In 2017, a statue was unveiled in his hometown in Kumasi, but the edifice immediately became a thing of international ridicule due to its poor nature. It was that bad. Sorry, Essien.
6. Mohamed Salah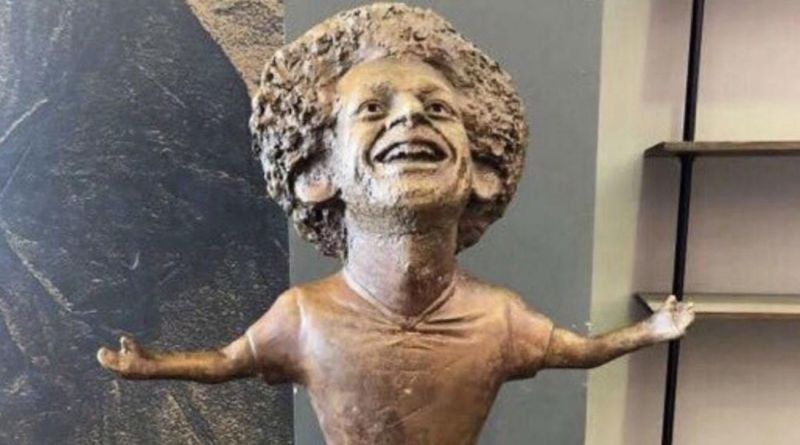 Mohamed Salah's poorly made statue
Liverpool star Mohamed Salah is another famous footballer whose statue is nothing to write home about. Easily regarded as the best Egyptian player at the moment, the 26-year-old couldn't have imagined what he got as an honorary statue in his homeland.
Some weeks ago, Salah's statue was unveiled in Sharm El Sheikh, Egypt, but the artifact was really awful, to say the least. Maybe that was not the intention of the artist who made it, but the said statue was surely in bad taste for the former AS Roma winger.
Having become the first Egyptian to win the Premier League Player of The Year as well as the FWA Player of The Year, Salah surely deserves better if he is to be immortalised. At a point, his statue was deemed as having similarities with the corrupt orthodontist from Parks and Recreation. Maybe the artist should consider remaking it.
7. Luis Suarez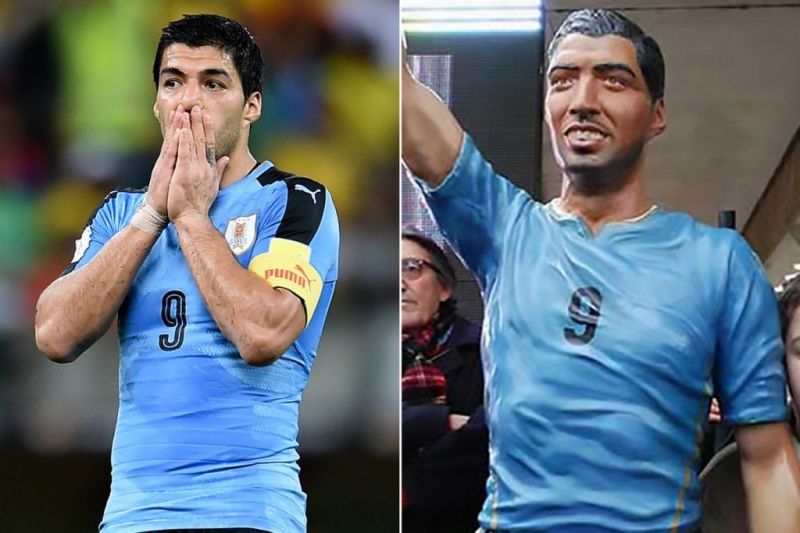 The poor statue of Luis Suarez in Uruguay😂😂😂
Next in line when it comes to famous footballers with the worst statues is Barcelona's Luis Suarez. The striker is held in very high esteem both in Catalonia and in his home country of Uruguay. But the statue put up to honour him is honestly nothing to write home about.
The former Liverpool forward was immortalised outside a shopping centre in his hometown of Salto. However, it didn't take long before the poor nature of the statue caught the attention of the world. Suarez may not be the most handsome man around but his statue was no reflection of his looks.
Worse off for the striker, his statue was later vandalised by unknown assailants. It's a good thing to be honoured in your country with a statue but the artist of Suarez's sculpture did him a great disservice with this one. It was simply poor.
8. Diego Maradona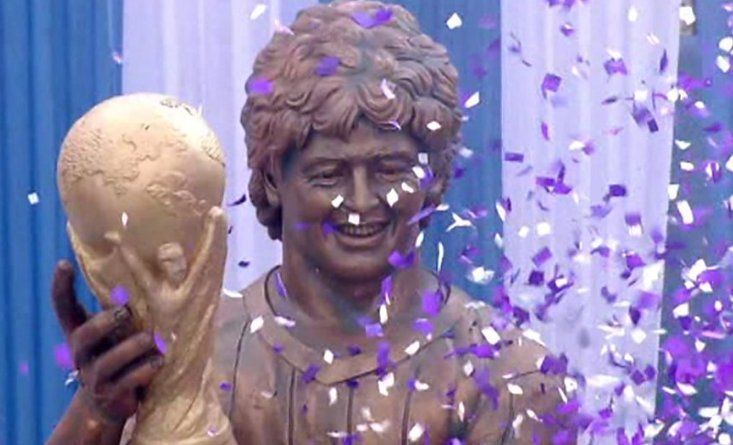 Diego Maradona's statue in Kolkata, India
Argentina legend Diego Armando Maradona may be regarded by many as the greatest player to ever play football, but I'm not sure even his most ardent fan will fancy his statue. Last year, the World Cup winner was honoured with a statue in Kolkata, India.
The idea was to immortalise Maradona in a model that depicted his younger self lifting the 1986 World Cup. However, the statue turned out worse than anyone could ever imagine. Funnily enough, some even said the statue looked more like former England coach Roy Hodgson than Maradona.
In truth, Maradona's statue looks better than most of the aforementioned footballers, with his hair and posture the only thing that looked weird. The Napoli legend, though, would not mind. After all, India is not his home country, but it should feel good that he has been honoured far away on another continent.
9. Sergio Aguero
The Argentine footballer is the most recent legend with a statue in his former club.
Manchester City placed a statue at Etihad Stadium in his memory for being their all time top scorer.
He scored 260 goals for the Citizens in 390 matches.
10. David Beckham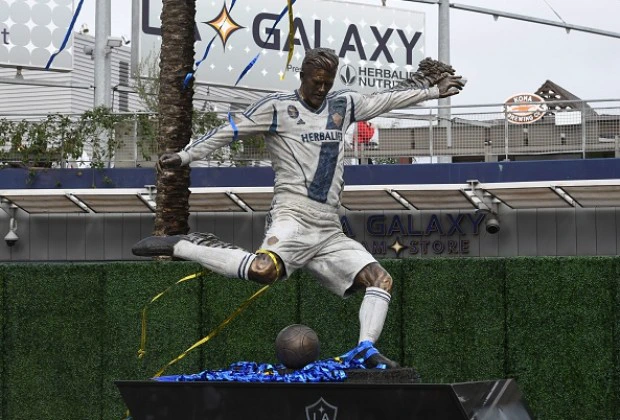 His statue in Los Angeles was built in 2019 as a memory for his performance while playing for LA Galaxy.