Every ball boy's dream is to become a professional, just like the footballers in front of them, with the world at their feet! Some of the lads were fortunate and talented enough to be able to fulfill their dreams! So here they are, a self-made celebrity travelling down the same path as their heroes.
1. Donny Van De Beek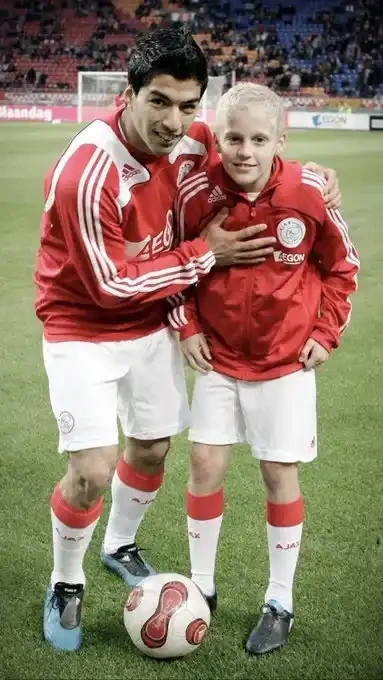 Being a ball boy at Ajax is a requirement for graduation and is intended to teach you responsibility. You also get to meet your heroes, as Donny van de Beek was pleased to share in this throwback photo on social media. And Luiz Suarez was more than happy to pose with the aspiring youngster for a short photo.
2. Cannavaro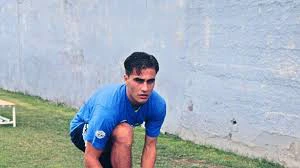 With his local club S.S.C. Napoli, Italy's 2006 FIFA World Cup winning hero began his career as a ball boy. In 1988, the Gli Azzurri scouted him when he was playing for local side Bagnoli. Those were extraordinary times in Napoli, unlike anything the city had ever seen before or since. Imagine being able to witness Diego Maradona in his prime leading Napoli to unbelievable glory! Later on, Cannavaro had the opportunity to work with his idols Ciro Ferrara and Diego Maradona.
3. Matthijs De Ligt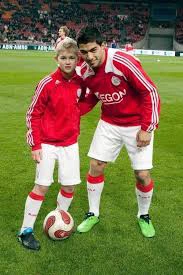 Matthijs de Ligt is a Dutch footballer who plays as a centre-back for Juventus in Serie A and for the Netherlands national team. De Ligt made his senior Ajax debut in a cup match against Willem on September 21, 2016. He was a ball boy for his club Ajax in 2010 before starting to play professional football.
4. Raul Gonzalez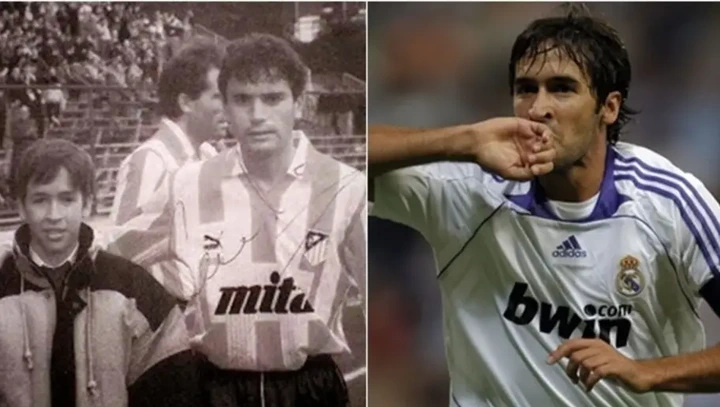 Raul has been inextricably linked with Real Madrid, Spain's most decorated team, but he began his career at cross-town rivals Atletico Madrid, where he spent part of his youth career and even worked as a ball boy. Raul would go on to make the most appearances for Los Blancos, with 741, and one of the highest scorer.
5. Phil Foden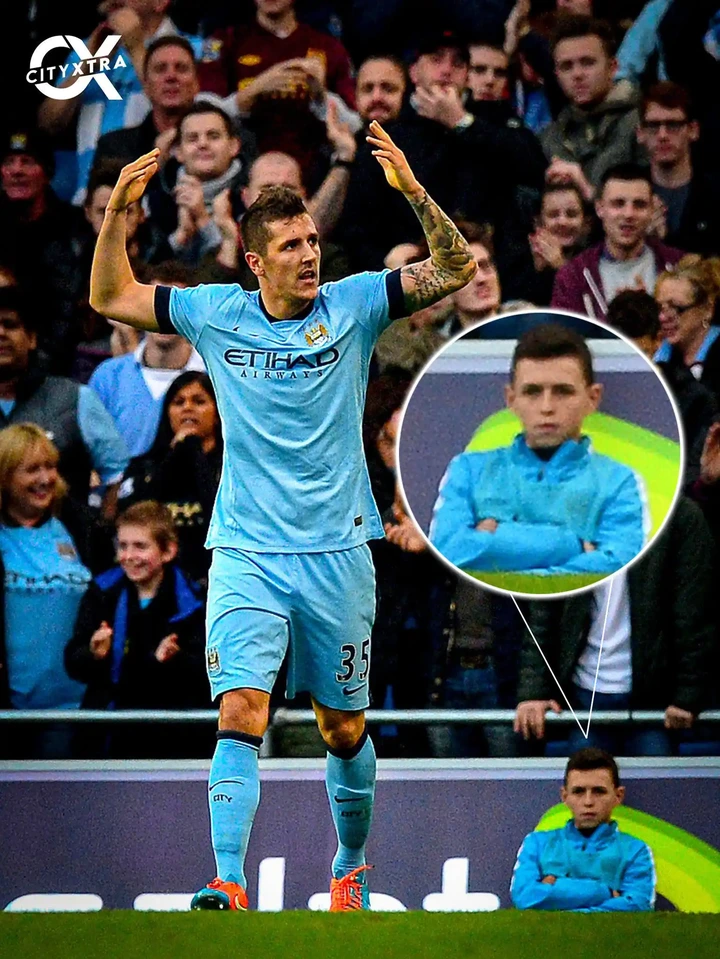 To begin, let's look at Foden's tweet. In November 2013, a 14-year-old sits with his arms folded, watching as Stevan Jovetic celebrates scoring against Swansea City. Foden had been one of City's mascots during a Premier League match against Sunderland six years prior, in 2007. City's players had no idea they were in the presence of a future superstar at the time.
6. Brahim Diaz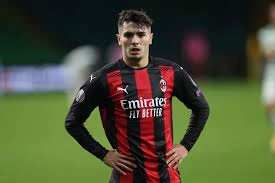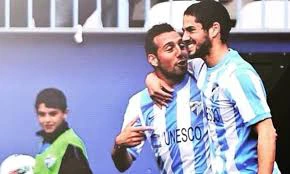 Brahim Diaz, who previously played for Manchester City but is now on loan at AC Milan from Real Madrid, grew up at Malaga's academy during a period when the Spanish club boasted a number of high-profile players.
7. Callum Hudson Odoi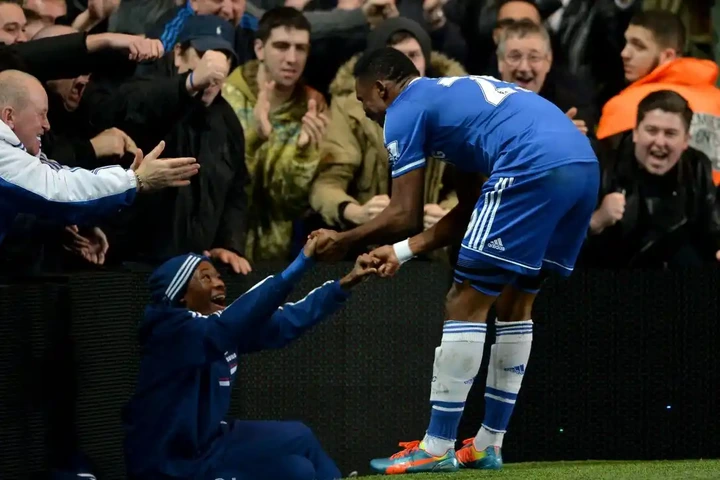 Every now and then, a ball boy emerges as the show's star. When Samuel Eto'o scored the third goal of his hat-trick against Manchester United in 2014, a 13-year-old Callum Hudson-Odoi was there to witness it. As they clutched one other's hands, the Cameroon star celebrated his strike with a smiling Hudson-Odoi.
8. Iago Aspas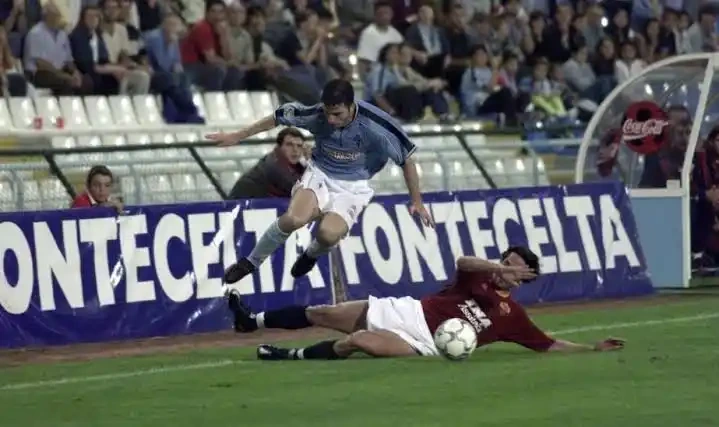 This image shows Iago Aspas on the sidelines during a match between Celta Vigo and AS Roma. A figure of fun in England after a disappointing spell with Liverpool, but revered in Spain thanks to his excellent record with Celta Vigo.
9. Bernardo Silva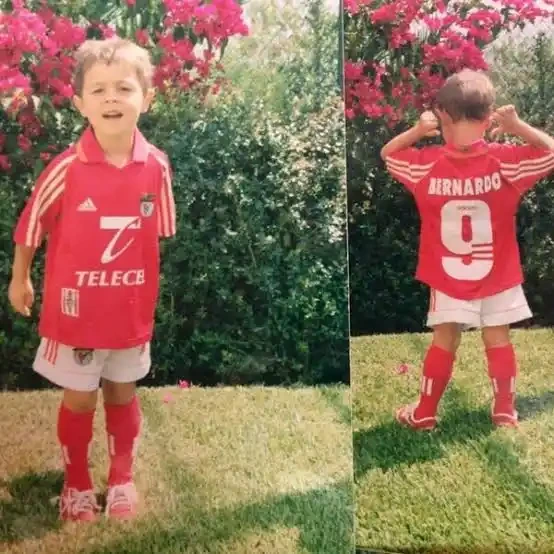 Bernardo Silva, a Portuguese international, had Benfica in his blood before he became a Manchester City star. He was a product of their illustrious academy, where Ederson and Renato Sanches both played at the same time. He was also apparently a ball boy in a Europa League match versus Napoli in 2008.
10. Philipp Lahm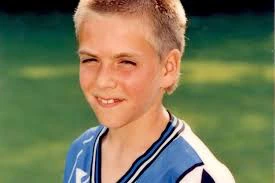 Philipp Lahm is arguably his generation's greatest defender. When he was 11 years old, the small right-back joined Bayern Munich's academy. Lahm reflects on how his early career was influenced by his experiences as a ball-boy on the sidelines of Bayern Munich games. After winning the German Bundesliga, DFB-Pokal, UEFA Champions League, and the 2014 FIFA World Cup, he retired with 517 appearances for FC Hollywood and 113 international caps for Die Mannschaft.