In the movie industry, there are actors who are well known for their action thrilling roles in movies. Some of these actors are well trained in different martial arts and this has contributed to their breakthroughs in the movie industry. An example is the likes of the Chinese actors Jet Li and Donnie Yen. In this post, I'm going to share with you some popular American actors who are well-trained in martial art.
1. Michael Jai White

Micheal Jai White is one of the well-trained martial artists in Hollywood. He holds 7 black belts from different martial arts. He had a strong martial art background before joining the movie industry.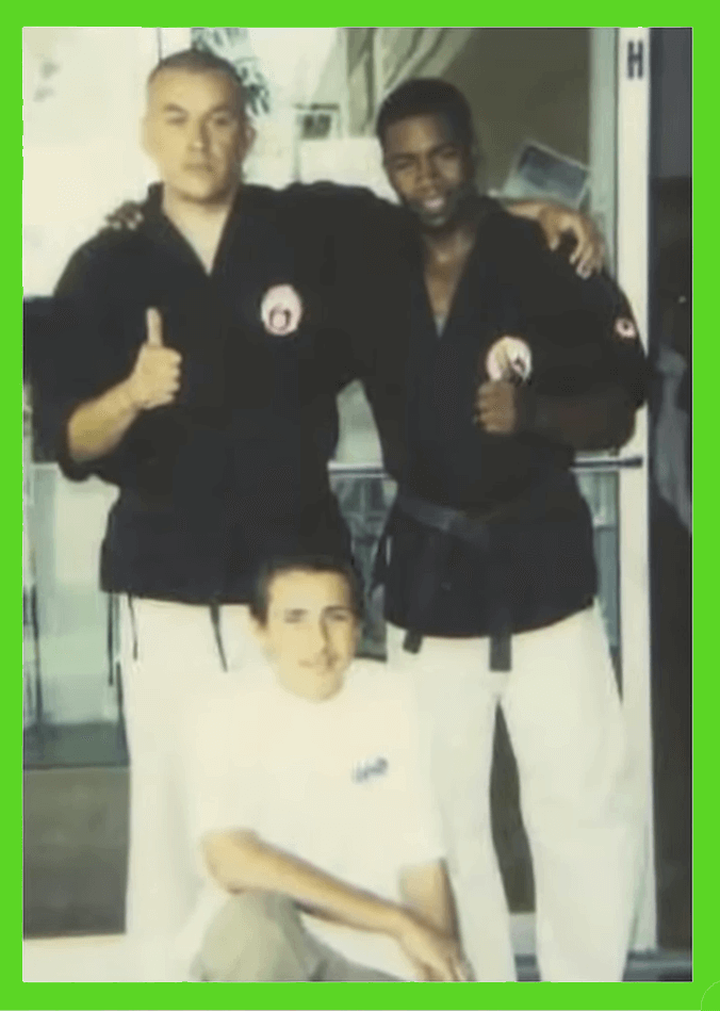 (Throwback photo of Michael and his fellow student)
He reportedly started training at the age of four in Jujutsu and he gradually learnt other styles. Today he is well skilled in Taekwondo, Tang Soo Do, Wushu, Brazilian Jiu-Jitsu, Goju-Ryu, Kyokushin karate, boxing and others. His martial art skills have earned him a lot of action thrilling roles in movies.
2. Scott Adkins

Scott Adkins who is popularly known for his role in the hit movie Boyka is another actor skilled in martial art. His interest grew in martial art after he was robbed at age 13, That same year, he began to learn Taekwondo.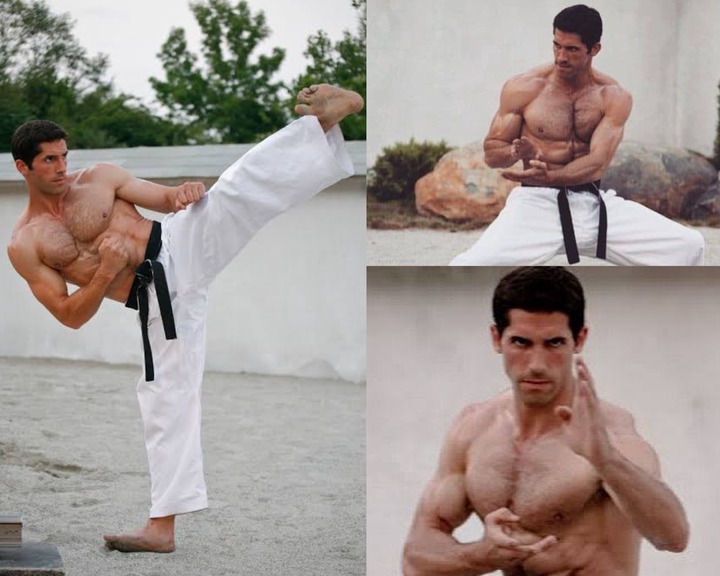 Scott Adkins is skilled in Karate, judo, kickboxing, jiujitsu, Krav Maga, ninjutsu. Wushu, Jiujitsu, Muay Thai, Capoeira, and Tai chi. His martial art skills are also evident in his movies.
3. Wesley Snipes
Wesley Snipes is not just a renowned actor and producer but also a martial artist. He reportedly started training in martial arts at the age of 12.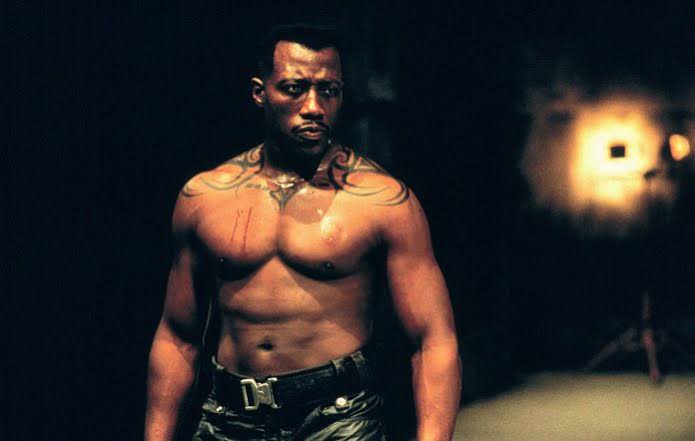 He holds a 5th-degree black belt in Shotokan Karate and a 2nd-degree black belt in Hapkido. He is also trained in Brazilian Jiu-Jitsu, Capoeira, and Kung Fu. His martial art skills are evident in some of his movies such as Blade, Game of death, Art of War, Brooklyn's Finest and many others.
Van Damme is a household name in the movie industry. Due to his kind of movies, you might not be surprised to know that Van Damme is a Karate champion.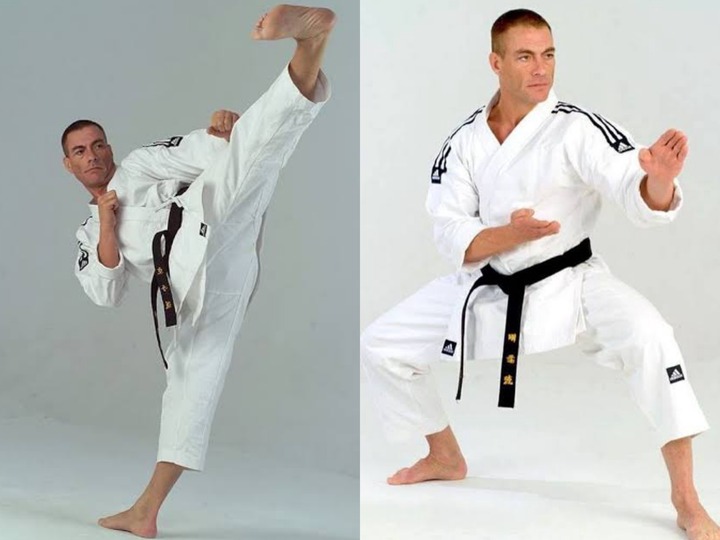 Van Damme started a competitive karate career in Belgium at age 15. From 1976 to 1980, he had a record of 44 victories and 4 defeats. At the age of 18, he earned a 2nd degree in Black Belt in Shōtōkan Karate. Van Damme is well skilled not just in Karate but also in kickboxing, Muay Thai and Taekwondo.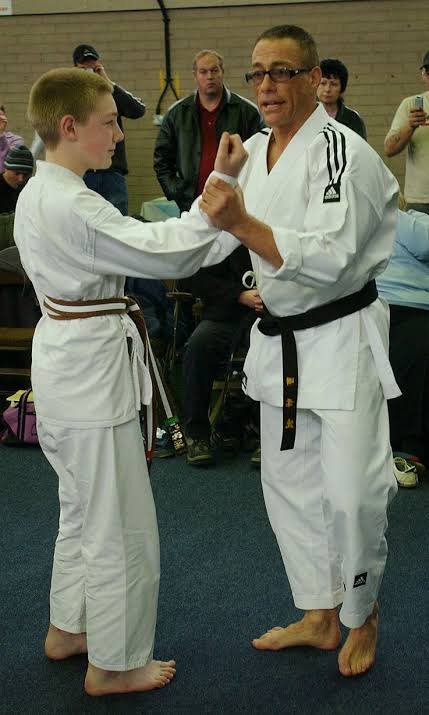 (A photo of Van Damme demonstrating a technique to a student)

The popular twilight cast Taylor Lautner is well-skilled in Karate. He started learning karate at a much younger age. At the age of 8, he reportedly won a black belt. Taylor has won several junior world championships in karate.
(A Photo of Taylor at a much younger age)