1. Manute Bol :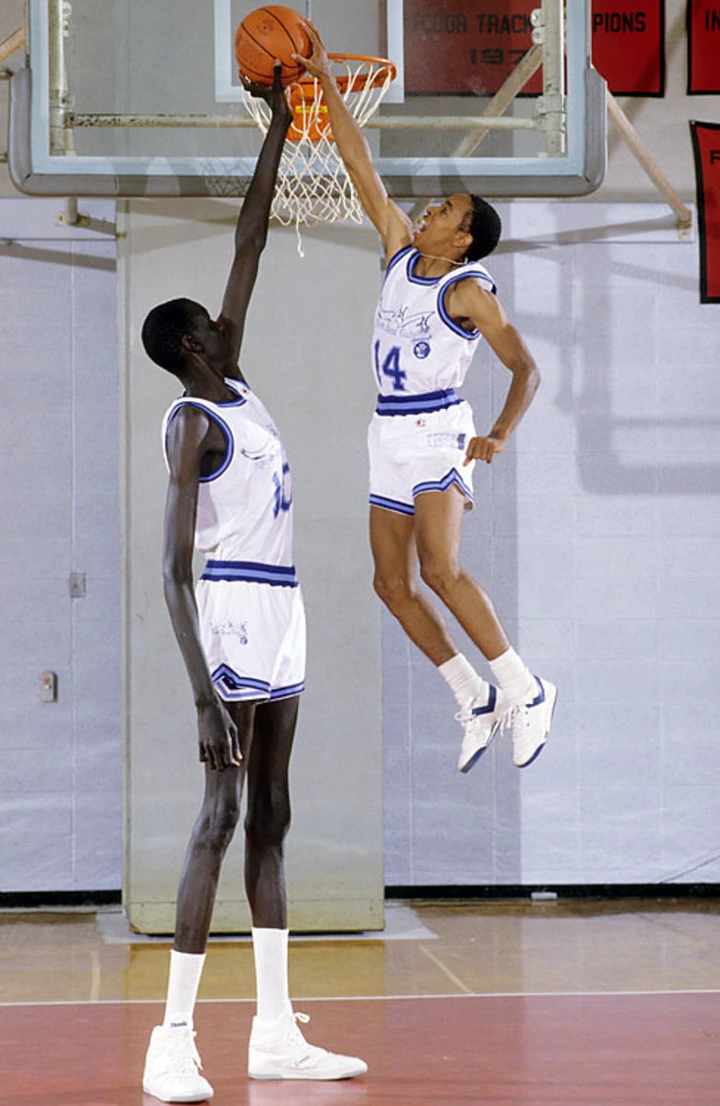 The seven foot seven Sudanese giant shocked fans when he entered the NBA as the tallest player ever to set foot on the hardwood in 1985. As a rookie, he set an NBA record for blocked shots, blocking 397 shots, averaging just under four per game. Gol was also know for shooting three-point shots and once hit six out of twelve in one game.
2. Gheorghe Muresan :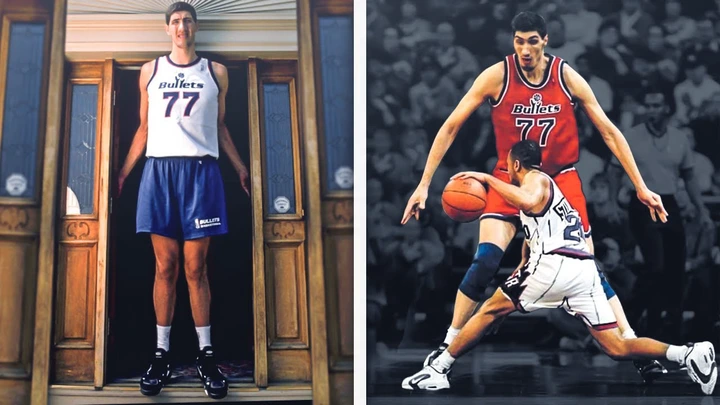 Tying with Bol at seven feet seven inches tall, Gheorghe played six NBA seasons before injuries halted his career. Gheorghe averaged six rebounds and just under two blocked shots per game.
3. Yao Ming :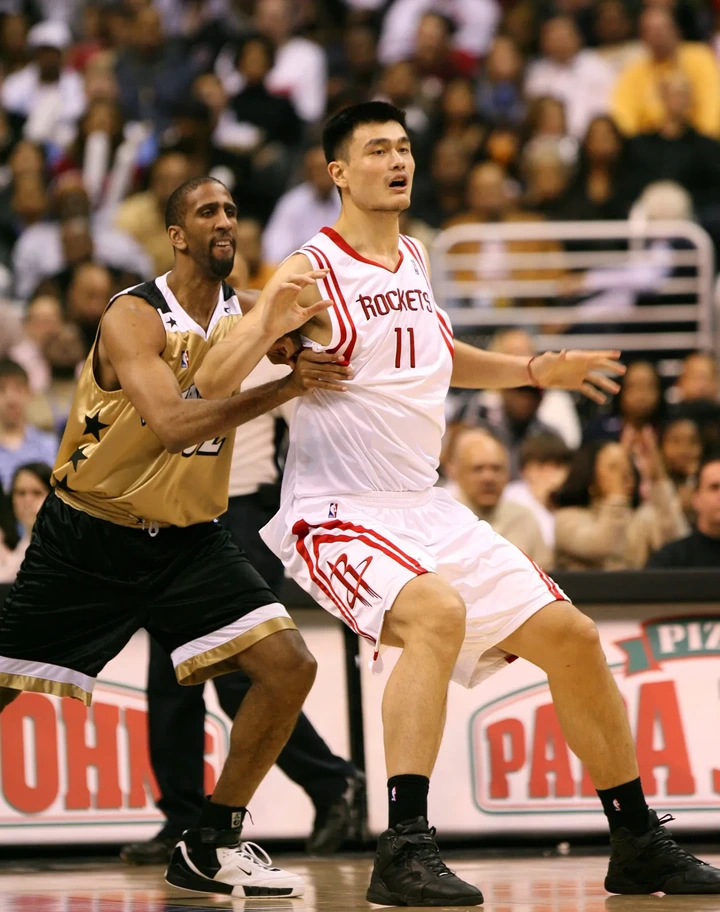 Yao isn't far behind Bol and Muresan at seven feet six inches tall. Yao is still an active player in the NBA; he is also the tallest in the league. Yao averages nineteen points, nine rebounds and two blocks per game.
4. Shawn Bradley: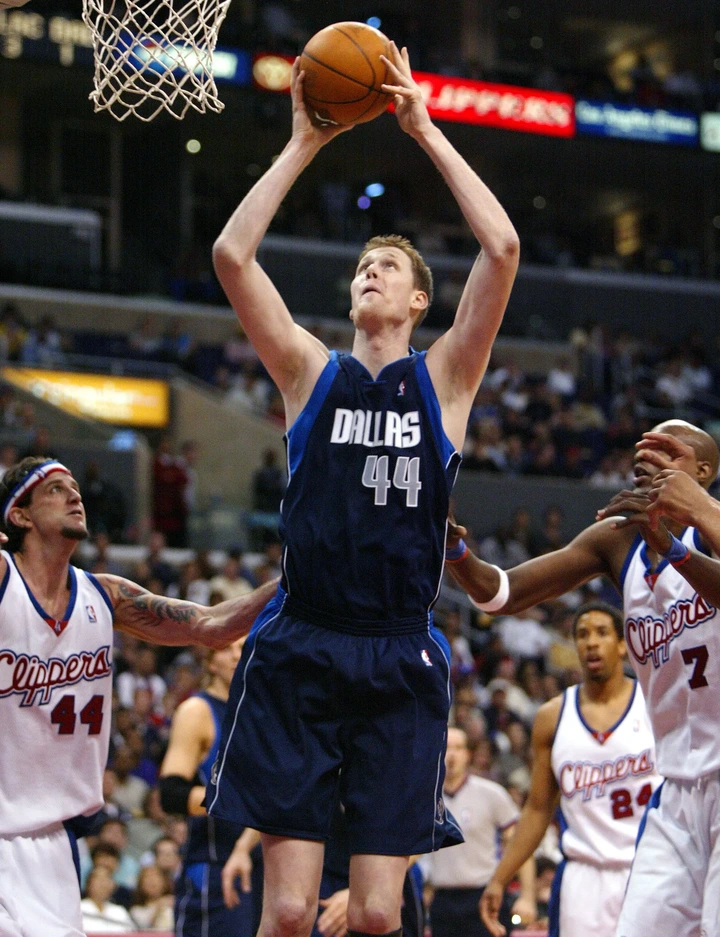 The seven foot six inch Bradley played for twelve seasons in the NBA before injuries put him on the bench. He averaged eight points, six rebounds and just under three blocked shots per game.
5. Chuck Nevitt: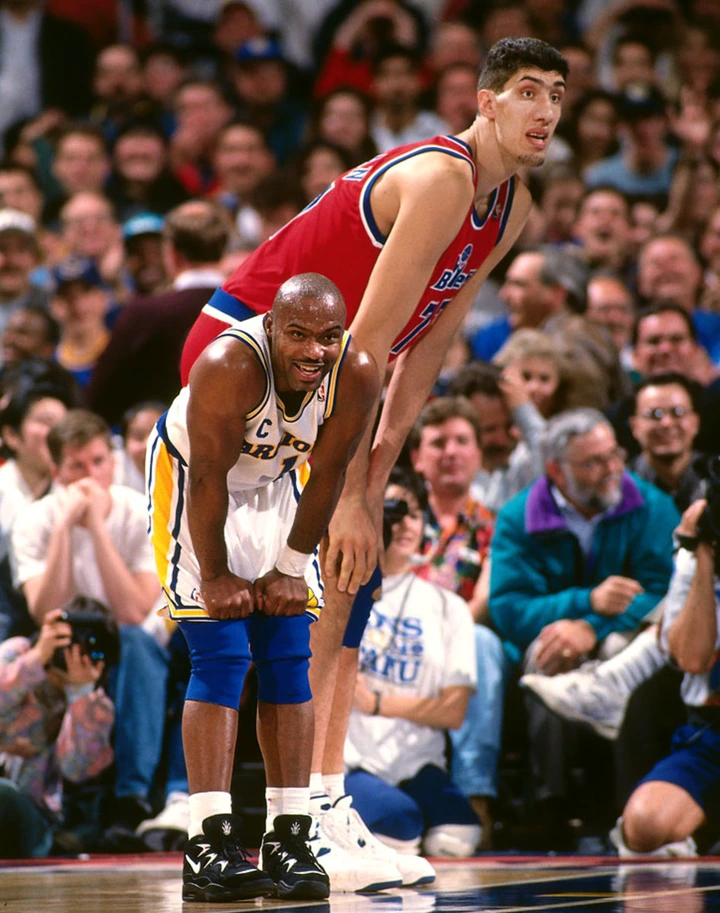 At seven foot five inches, Chuck played for five NBA teams. His career lasted nine seasons, yet he only played a total of eighteen games. Chuck averaged just under two points and two rebounds per game.