Ini Edo is one of the biggest names in Nollywood. The wonderful actress with beauty and brains had gone through countless rejections and failures before she achieved her success.
Ini never gave up despite all her plights but rather used them as stepping stones to becoming one of the greatest actresses in Nollywood.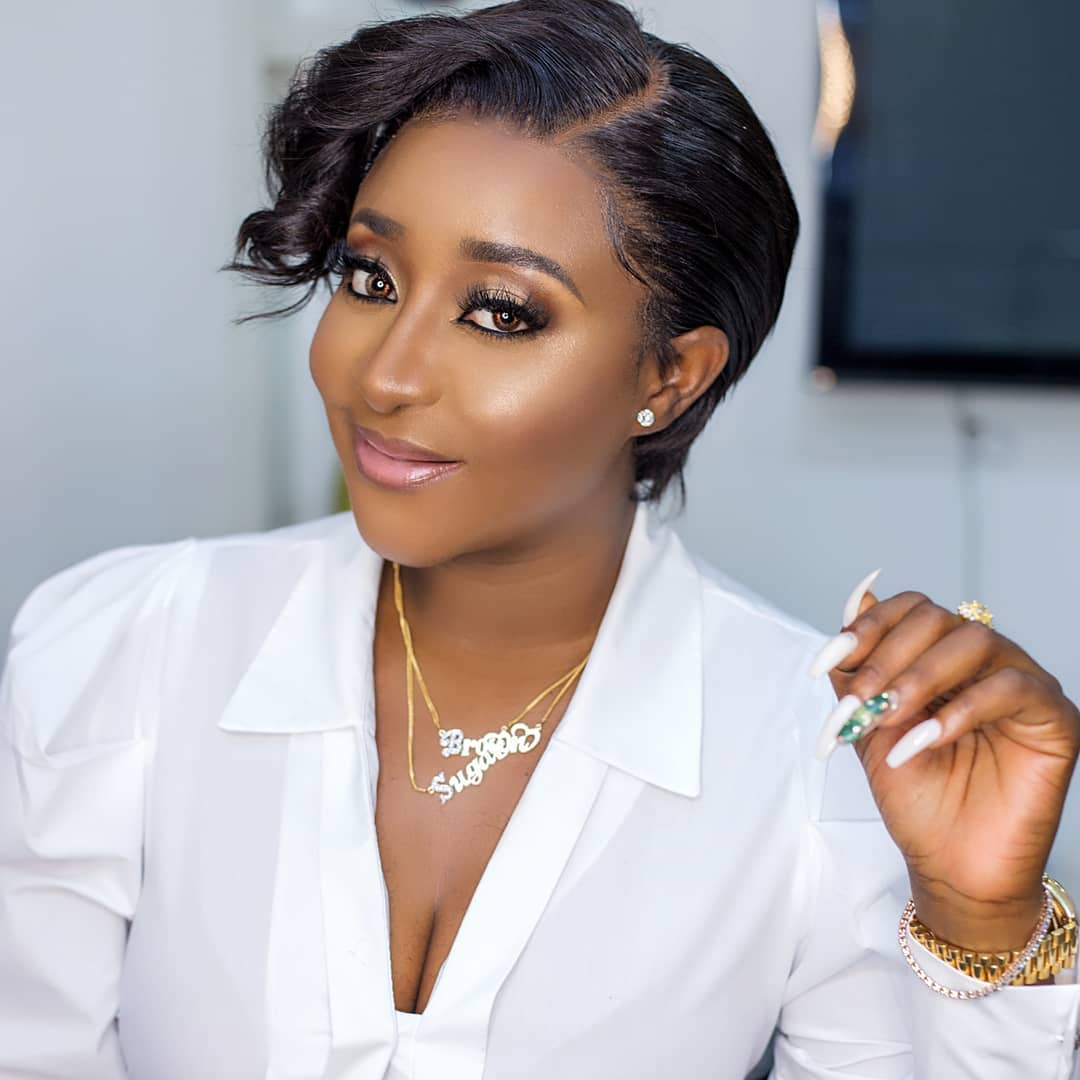 Ini Edo is a famous award-winning Nollywood actress who has featured in over 200 movies. She was born on the 23rd of April, 1982, and is currently 39 years old.
Ini Edo is a holder of multiple degrees; she has a diploma degree in Theatre Arts from the University of Uyo, a BA degree in English from the prestigious University of Calabar, and a degree in Law from the National Open University of Nigeria (NOUN).
Ini Edo has received a couple of political endorsements both locally and internationally. In 2014, she was given an appointment by United Nations (UN) as a United Nations Habitat Youth Envoy. Similarly, in 2016, she was appointed as the 'Special Assistant on Culture and Tourism' to the Akwa Ibom State Governor, Udom Gabriel Emmanuel.
Ini Edo's first marriage
In 2008, Ini Edo got married to an American-based businessman, Philip Ehiagwina. Their union faced countless controversies, one of which included Philip's ex-wife – Ruth Okoro.
Before Ini's marriage to Philip, his ex-wife, Ruth made a lot of public accusations against Philip Ehiagwina and Ini Edo. She sent several texts to Ini Edo via Myspace, under a disguised name. She accused Ini Edo of snatching her husband from her, made efforts to tarnish his image by calling him a fraudster and cheat.
According to reports, she falsely told Ini Edo that Philip Ehiagwina was under an investigation by the American FBI and that he was going to be arrested soon. Ruth also granted open interviews to blogs and broadcasters where she levelled several allegations against her ex-husband.
Philip, however, debunked all her accusations. He revealed the genuine reasons for his divorce and discredited her claims. He also mentioned at the time that Ruth was never pregnant for him, and all her stories about him were fallacies.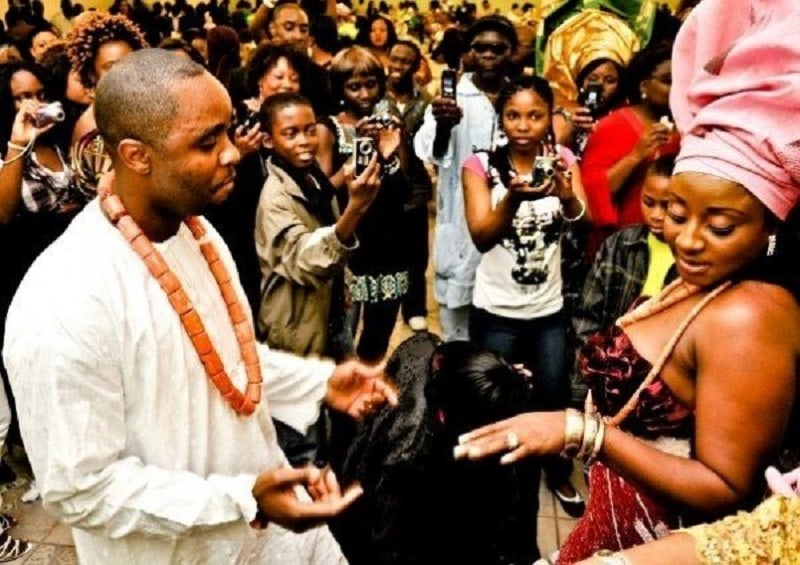 Ini Edo's first husband
Ini Edo and Philip Ehiagwina tied the knot amidst all the controversies in 2008. The union, however, did not last long. In 2014, they got officially divorced. The exact reasons for the breakup are not known, but some sources have it that Philip Ehiagwina left their matrimonial home to live with another woman in Ghana.
There are also reports that Philip Ehiagwina accused Ini Edo of infidelity and not including his name on properties she bought in Lagos.
Ini Edo's marriage to Philip Ehiagwina lasted about 5 years before trouble set in. Since the divorce, Ini Edo has remained single and stayed unmarried.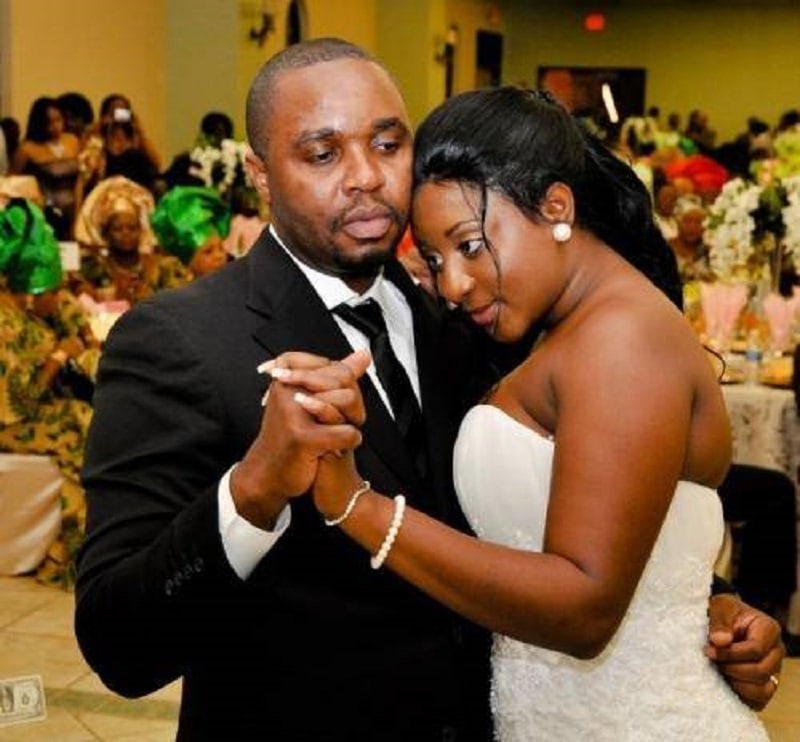 Ini Edo's new husband
Ini Edo is currently single and does not have a husband. Her ex-husband, Philip Ehiagwina is a businessman based in the United States. In June 2021, Philip Ehiagwina remarried. The wedding was held in Nigeria, but the identity of the bride is unknown. This marriage is Philip's third. He divorced his first wife, Ruth Okoro, and got married to Ini Edo. The union crashed in 2014 over "irreconcilable differences".
Ini Edo and Philip Ehiagwina did not have any children before their marriage collapsed. However, the actress welcomed a baby girl a few months ago without the knowledge of the media.
The baby was born via a surrogate and the sperm came from an unnamed donor, according to what the 39-year-old actress revealed. The actress also disclosed she had some of her eggs frozen in case she decides to have more children in the future.
Quick Facts
Ini Edo loves clubbing. And she is not afraid to say it. Contrary to what most people would expect from a married woman, Ini Edo loves hanging out with friends and, hell yeah, shaking what her mama gave her… She is quick to point out that she doesn't go clubbing every day, but anytime she gets a chance, her bed—maybe her husband's—spends a night without her.

 She has played the lead role in over 60 Nollywood movies…She might have acted her first movie in 2003, but so far; the actor has more than 60 movies with her name inscribed on them. She has gradually been climbing the ladder of success to become one of the most revered and most-loved stars from Nollywood. Other than acting, the actor has been seen doing charitable works by assisting the less fortunate in the society.
 She was appointed by the United Nations Habitat as a youth ambassador. Alongside Ramsey Nouah and another star from Bollywood, Vikram Vinod, Ini Edo was appointed by the executive director of the new United Nation Habitat Youth Envoys as a youth ambassador in 2011. According to the director, the appointed stars were supposed to participate in urban issues and, at the same time, help the UN body improve the lives of youths all over the world.
She was featured as a judge in the 2013 Miss Black Beauty pageant in the UK. In 2013, this world-renowned Nollywood star was announced as one of the judges in the 2013 Miss Black UK Beauty pageant. Others on the list included Jones Adebayo, Sporah Njau, Charles Ven, Justina Mutale, and Jenni Steele.