Chinenye Nnebe is a Nollywood actress rumored to have been in a romantic relationship with actor Somadina Adinma. It is also believed that Somadina might be her son's baby daddy. But like many other Nollywood celebs, Chinenye resolved to remain mute about clarifying these rumors and she has never been vocal about things relating to her personal life. What's more, being very young and at the same time, a single mother has aroused curiosity among her fans who are keen on finding out who her baby daddy is.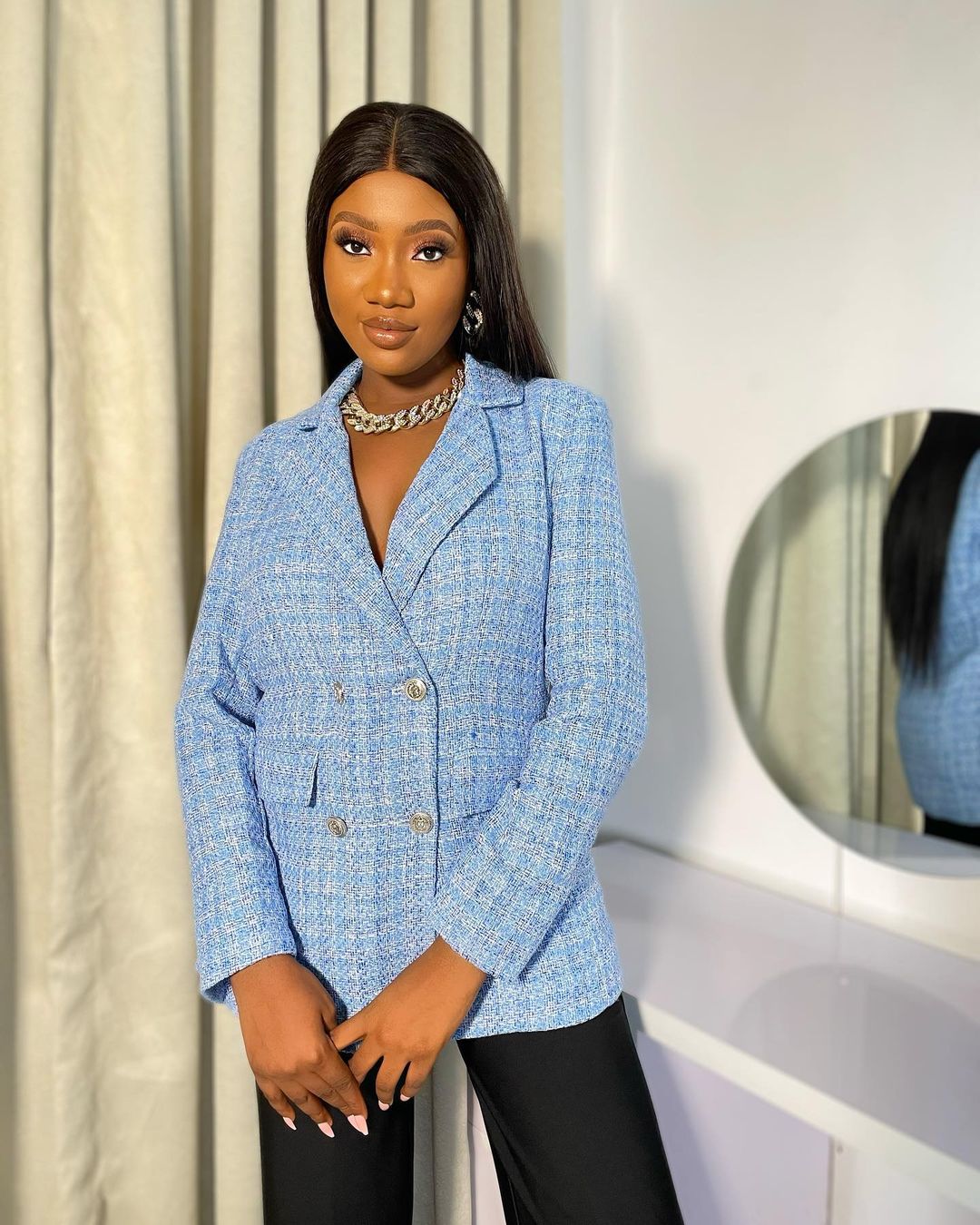 Chinenye Nnebe's Baby Daddy Has Remained A Mystery
It is no longer news that the Nollywood actress welcomed her first baby, a son whom she named Meek. However, what is not yet known is who the father of her son is. What's more, because the actress would rather maintain a tight lip on matters regarding her personal life, she has kept the public in the dark about the name of her baby daddy. Also, nothing much is known about her son, including when he was born and if her baby daddy is involved in her son's life.
This has set tongues wagging as many believe that Nollywood actor Somadina Adinma could possibly be the father of Chinenye's son due to allegations that the two have been in a romantic relationship for some time. On the contrary, the actress has come out to debunk such claims stressing that Somadina has been more of a childhood friend and brother than the widely speculated lover.
Meanwhile, there have been indications that Somadina, who has been rumored to be Chinenye's lover, is the ex-boyfriend of the equally famous actress Regina Daniels who is currently married to the Nigerian billionaire and philanthropist Ned Nwoko.
Who Is Chinenye Dating Now?
As unbelievable as it may sound, gorgeous Chinenye is said to be currently single as there have been no traces of her dating anyone at the moment. This is not unconnected to the secrecy associated with her personal life. It could be the fact that she has chosen to rather focus on her acting career instead of getting distracted with relationships.
Many may think that the fact that she has no husband and/or she is not dating anyone means she is helpless or is looking for one to help with her financial needs, but Chinenye has a lot going for her as she continues to climb the ladder of success. This is all thanks to her mother who obviously understands the acting industry better than she does.
The Actress Is The Daughter Of Nollywood Director – Nancy Uche
Chinenye Nnebe originally hails from Delta State, where she was born and raised alongside her siblings single-handedly by their mother Nancy Uche. She is a popular and influential Nollywood director and scriptwriter. With this, it's not surprising seeing how talented Chinenye is; she can be described as a chip of the old block.
Meanwhile, the name of Chinenye's biological father has remained one of the top internet search topics among Nigerians, as both fans and friends are curious to know who the actress's father is or whether he is still alive or not. However, this information is far-fetched, but we hope to update you in due time.