Chinenye Nnebe is a young, beautiful Nollywood actress and model who started off as a Child actress. She was one of the Nollywood child actors that ruled the screen some years back.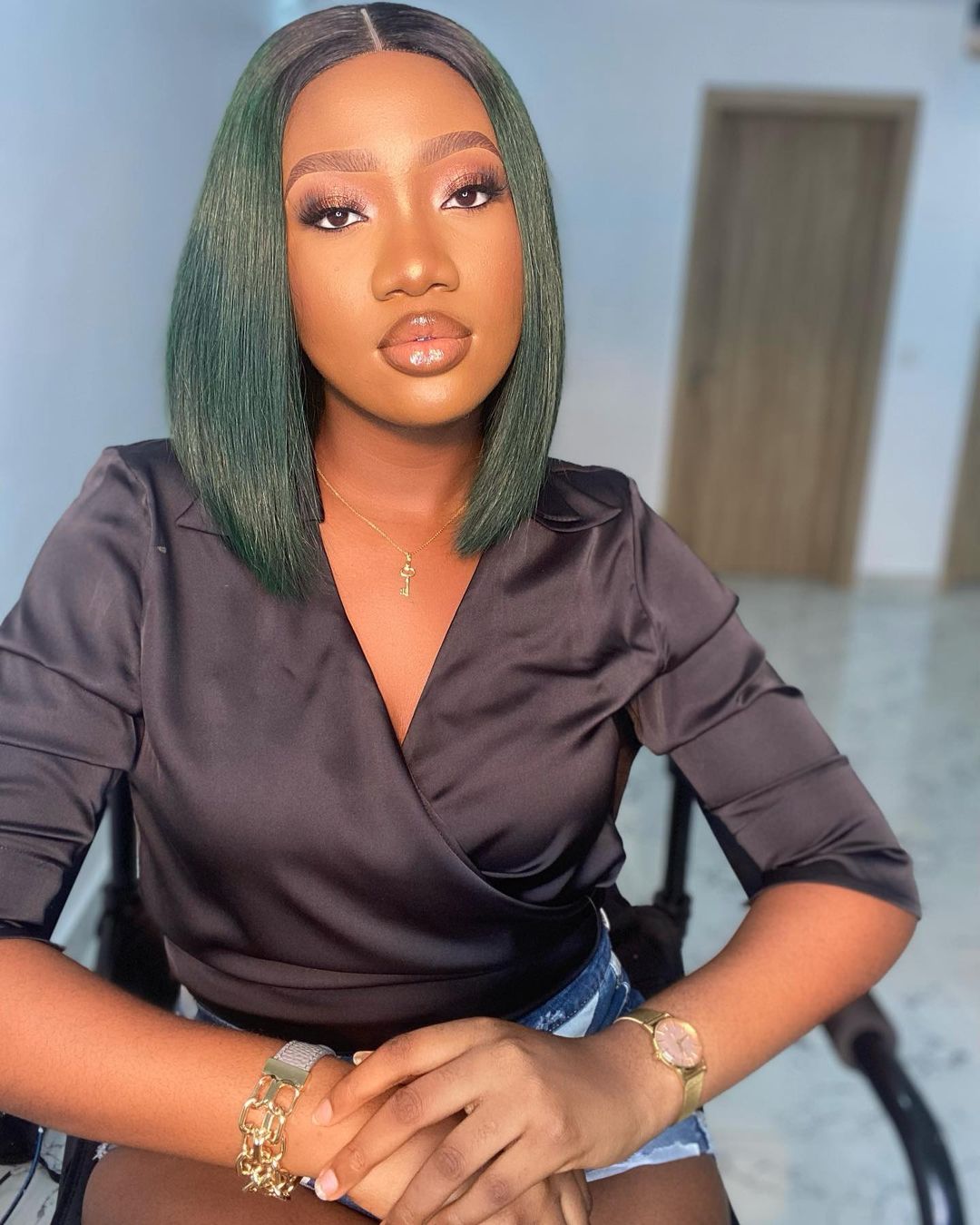 Chinenye Nnebe is a Nollywood actress, model, and a television personality. She started her acting career as a Nollywood child actress. She is the daughter to Nollywood costumier and movie producer Uche Nancy. She was born on 5th April 1997 in Asaba, Delta State in the south southern part of Nigeria. She is currently 24 years old.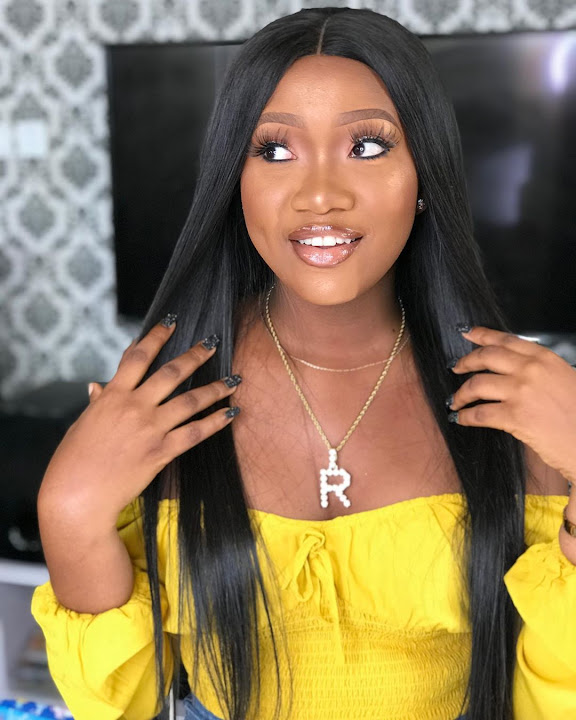 Her mother, Uche Nancy is a Nollywood movie producer and costumier. She is the last child in the family. She grew up in Asaba, Delta State in the south southern part of Nigeria, where she completed her primary and secondary school education. Information of her father is unknown, she alongside with her siblings were single handedly raised by their mother.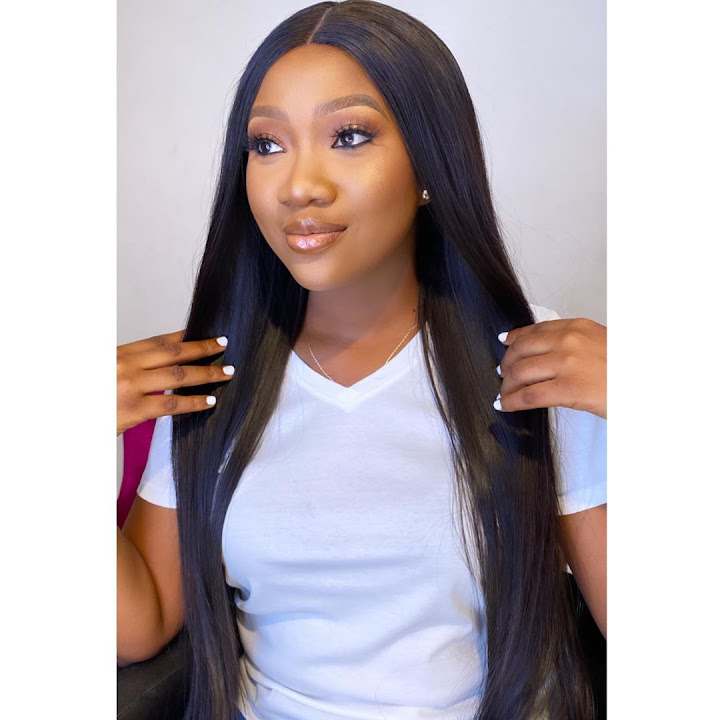 She is very beautiful, gifted, skillful, creative and talented in acting and interpretation of movie roles and can fit in any role given to her by movie directors and producers in Nigeria. In 2000, Chinenye Nnebe was introduced into the Nigerian movie industry popularly known as Nollywood by her mother Uche Nancy as a child actress. She has featured in over 100 Nollywood movies. Some of the movies she has acted include Proof of Life, The Seed, Gallant Babes, Fulton Mountain, Dirty Diamond, Not My Queen, The Model, Hot Kingdom, Deep Water, The Lamb, Best of Enemies, and many more.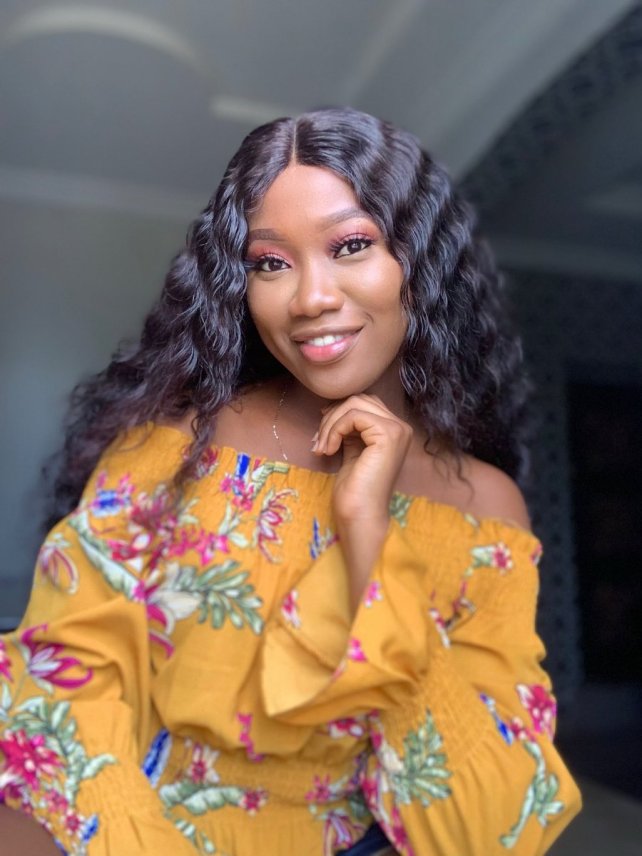 She is always known for playing the role of a child, house help, maid, royal princess, girlfriend, wife and daughter in-law in several Nollywood movies. Chinenye Nnebe has featured alongside with several Nollywood top actors and actresses like Mercy Johnson, Ken Erics, Regina Daniels, Jim Iyke, Ngozi Ezeonu, Nonso Diobi and other top Nollywood celebrities. Her mother Uche Nancy personally nurtured her as an actress, just like Regina Daniels, Chinenye Nnebe was connected into the Nigerian movie industry popularly known as Nollywood by her mother who is a popular and well known movie producer and costumier. Her mother helped and prevented her from sexual assault and harassment that many young female upcoming actresses experience in their early stage in Nollywood.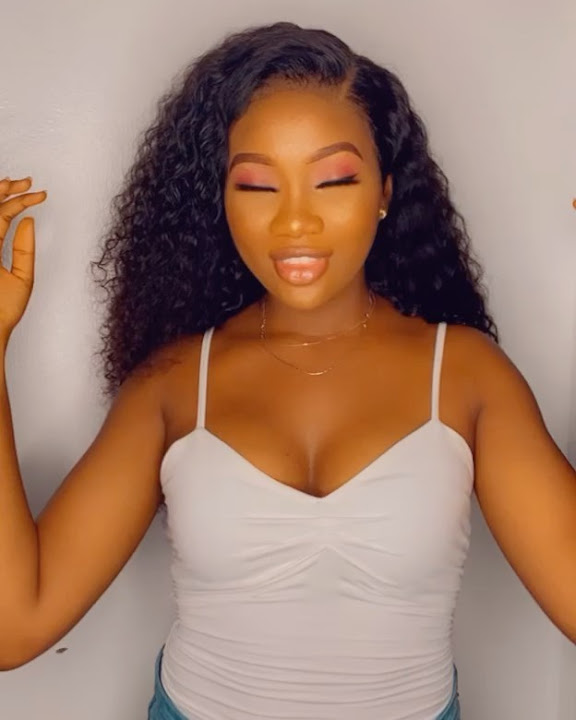 Chinenye Nnebe has been rumored several times to be in a romantic relationship with fellow child actor Somadina Adinma whom we also believe is Regina Daniels ex-boyfriend. But during an interview with the media, Chinenye Nnebe denied the rumor stating that Somadina Adinma is her bestie and like a brother to her. Chinenye Nnebe is very beautiful and has been described as one of the most beautiful actress in Nigeria. She is very talented and regarded as one of the most sought after actress in Nigeria.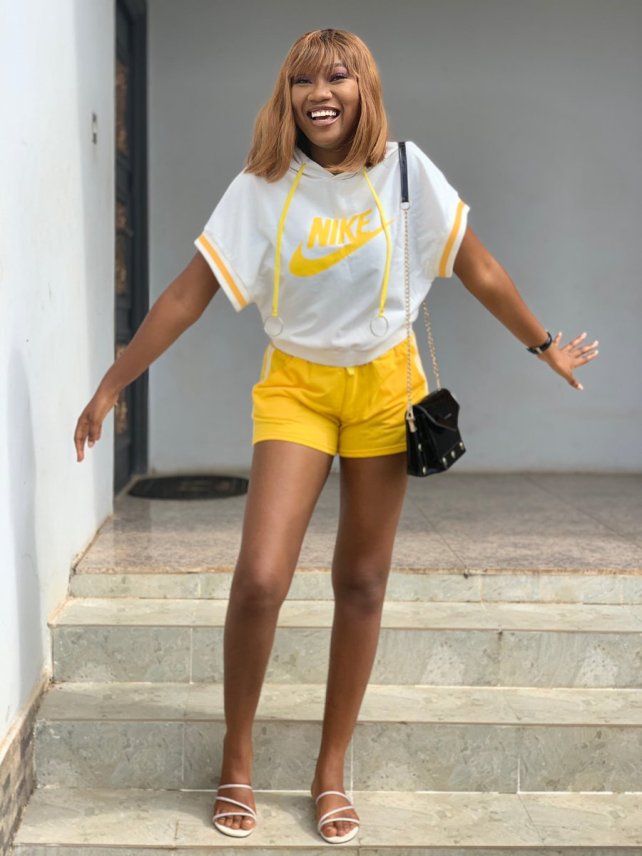 Chinenye Nnebe received her formal education at St Augustine College Asaba, Delta State, Nigeria and obtained her West Africa Senior School Certificate. After completing her secondary school education, she followed her mother advice and decided to focus full time on her acting career. Chinenye Nnebe became a global figure when she starred in the Nollywood blockbuster movie "Dry" a movie produced and directed by Nollywood veteran actress Stephanie Okereke. In the movie she played the role of Dr. Zahra who lost her family and was eventually raped by hoodlums. The movie earned her an award for Most Promising Actress in Nigeria at the Africa Magic Viewers Choice Awards.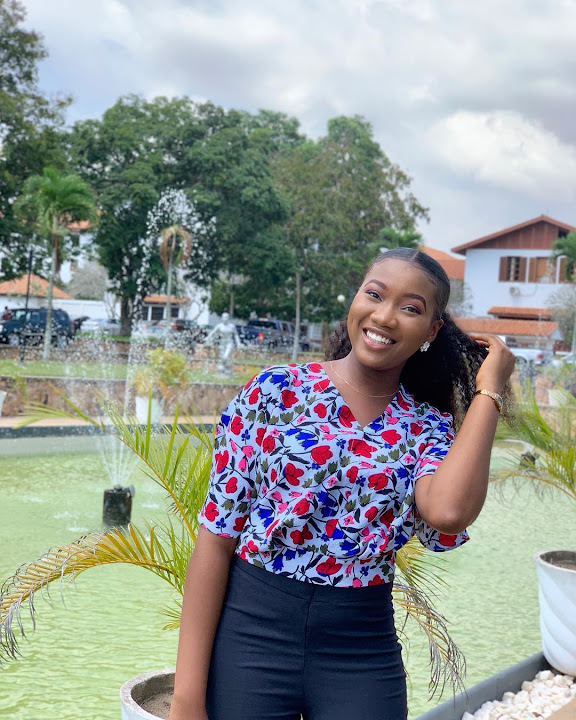 Chinenye Nnebe has also starred in a handful of movies produced by her mother like Slay Mother-In-Law, Living Nightmare, Save The Baby, World Of Lust, Voice Of A Mother, The Mother's Heart and many more. Chinenye Nnebe romantic life is personal to her and no one actually know who her real boyfriend is, however some people believe that she is dating Nollywood handsome actor Somadina Adinma, but she insist that he is just a friend and professional colleague in the industry.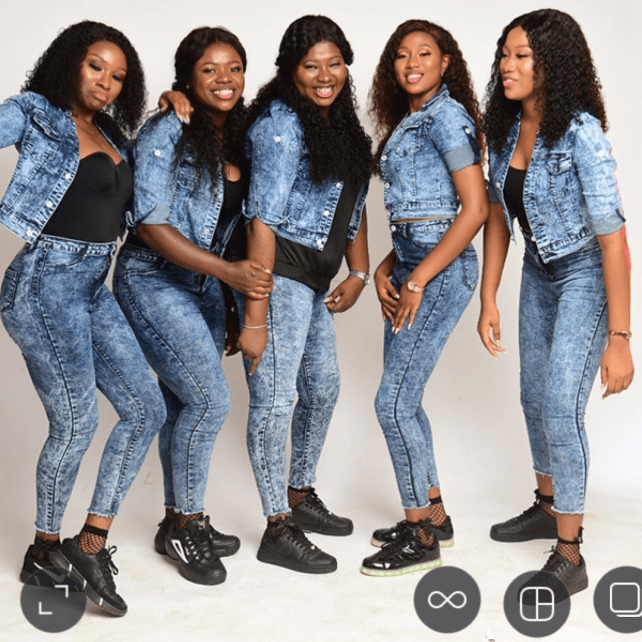 Chinenye Nnebe latest movies are, Home Apart, Loving Cherry, More Than Sisters, Helped, Desperate, Keleke, Frank's Wife, Truthful Lies, I Blame Love, Sisters War, Grandpa, Friend Like Dubem, Binyerechi, My Sweet Orange, Unroyal, Loving Hearts, Harvest Of Grief, amongst others.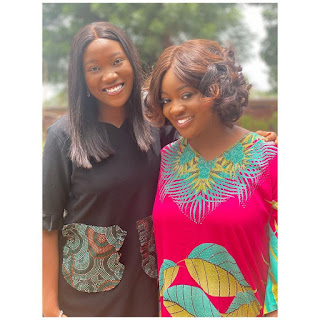 Chinenye Nnebe and Jackie Appiah photo
Chinenye Nnebe has acted with many Nollywood star actors and actresses such as, Jerry Williams, Zubby Michael, Toosweet Anan, Wole Ojo, Enoch Darko aka Watabombshell, Jackie Appiah, Stan Nze, Chibuikem Darlington, Chuks Omalicha, Ken Erics, Stephen Odimgbe, Somadina Adinma, Tana Adelena, Georgina Ibeh, among others.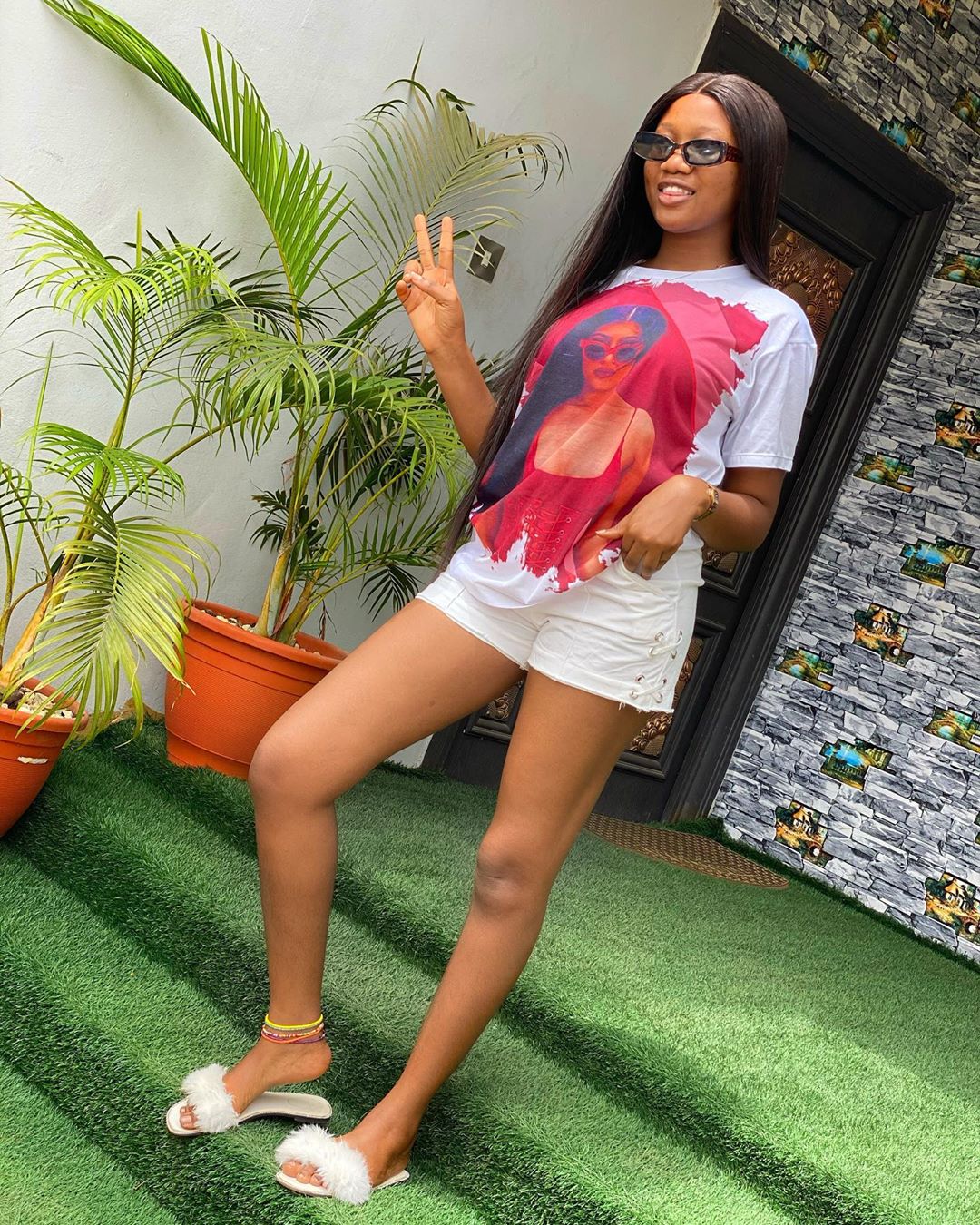 Chinenye Nnebe currently has an estimated net worth of $150,000 making her one of the most influential actress in Nigeria. As a model, Chinenye Nnebe has modeled for brands like Sonia Hair Extensions and Omah's World, a clothing brand. According to her Regina Daniels and Somadina Adinma are her childhood friends and best of friends. She is also very popular on social media especially on Instagram with over 600,000 followers. Unfortunately, Chinenye Nnebe hometown is still unknown but we all know she is an Igbo girl from the south eastern part of Nigeria.
More Real Facts About Chinenye Nnebe You Probably Didn't Know
Marriage, Married: Is Chinenye Nnebe married in real life? No, Chinenye Nnebe is not yet married in real life. Age only got married in movies.
Husband – Chinenye Nnebe Husband Name, Pictures: Who is Chinenye Nnebe's real husband? Chinenye Nnebe doesn't have a real husband yet.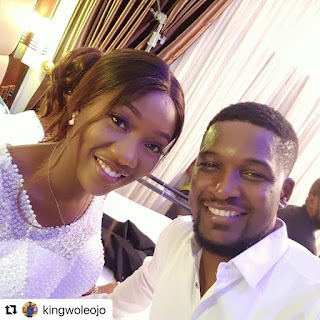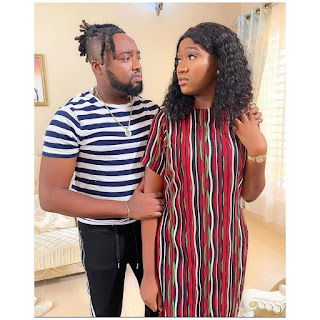 Dating, Relationship, Boyfriend: Who is Chinenye Nnebe boyfriend, dating, in a relationship with? Chinenye Nnebe has been linked with Jerry Williams, Somadina Adinma as her boyfriend but she has denied them as her boyfriends.
Chinenye Nnebe and Jerry Williams Relationship: is Jerry Williams dating Chinenye Nnebe? No, Chinenye Nnebe and Jerry Williams are not dating, not lovers, not in any love relationship.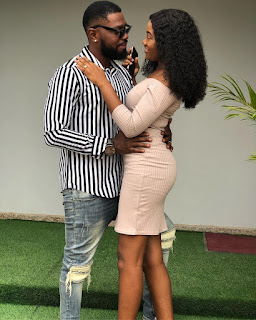 Jerry Williams And Chinenye Nnebe Loved up Photos (They should just get married already)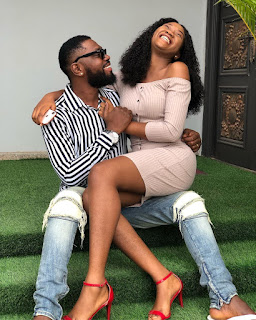 Jerry Williams denied being in a relationship with Chinenye Nnebe in an interview.
However, Chinenye Nnebe and Jerry Williams have acted as lovers in many movies. They even got  married on set.
Children, Child, Son, Baby: Does Chinenye Nnebe have a child? is Chinenye Nnebe a mother? Yes, Chinenye Nnebe has a child, she is a mother of 1 child, a son.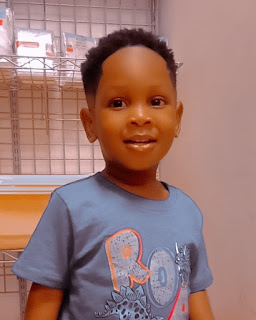 Photo of Chinenye Nnebe son, Cutemeeky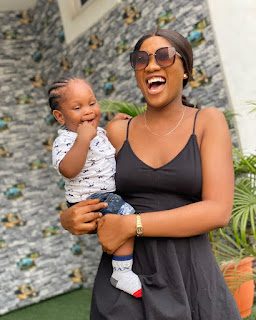 Chinenye Nnebe Son, Name & Age: Chinenye Nnebe son's name is Cutemeeky.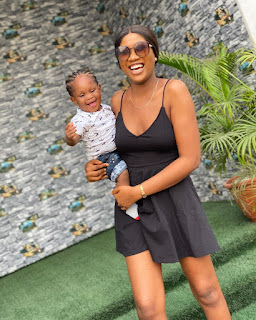 Pictures of Chinenye Nnebe and her son
How old is Chinenye Nnebe's son? Chinenye Nnebe son, Cutemeeky was born on April 25, 2019. He is 2 years old. Chinenye Nnebe celebrated her son's 2nd birthday in April 2021.
Chinenye Nnebe's son, Cutemeeky is a child kid actor and model.
Baby Daddy – Chinenye Nnebe Son, Baby Father: Who is the father of Chinenye Nnebe's child, baby, son? Chinenye Nnebe has not revealed who her baby daddy is.